Repository
 A revolutionary freelance services marketplace built on the  steem blockchain, that 'removes all barriers to entry from  dream-building' for entrepreneurs, by implementing an 'untalented &  community' paradigm, where 'everyone has something to offer'.
Details
See the 43:43 mins video below, it may inspire you to assist:
We need your help!
We are working hard to relaunch steemgigs.org for public use within the month of January. We have some 4 days left in the month of January and we want to maximize these last few days, applying it towards the development of steemgigs.org and you can really help us.
Below, we have created 21 issues directly on our GitHub that you can contribute to, especially in the next few days. These issues constitutes mostly of 'bugs' & 'enhancement' tasks.
Kindly pick as many as you can handle over the course of the coming days and leave a comment underneath this post or on our GitHub, indicating your interest.
After you have contributed and we have merged your pull request, consider doing a 'development' post via utopian covering your contribution as these posts are likely to be curated and supported by utopian.io
Tasks 
@dzivenu @mkt since it is vue, 'time' may suddenly become handy.
Communication
You can contact me on:       
Discord (username: surpassinggoogle#1660)
You can also indicate interest by leaving a comment underneath this post or on Github. 
Let's discuss, for a better understanding of the task.
Ulogs.org Open Tasks
If you love to contribute codes to ulogs.org, you will find open task requests here:
Simply leave a comment underneath the post, to tell me which task you are interested in. I will tell you if it is still open.
I am working hard these last few days in January. Each day left in January counts and matters a lot, so if you help, it matters. If you create development-posts related to these tasks via utopian, there is likely curation from utopian.
There has been recent development on steemgigs.org, which you can track on our GitHub and by visiting steemgigs.org to explore the site. We are hoping that it re-launches this January and never stops working from then on.
Your Boy Terry
Kindly vote for the "steemgigs" witness. 
Dedicating My Entire Steem/Steemit Journey To My Mum
If you want to support an extra witness and you support mine "steemgigs", it will be really helpful.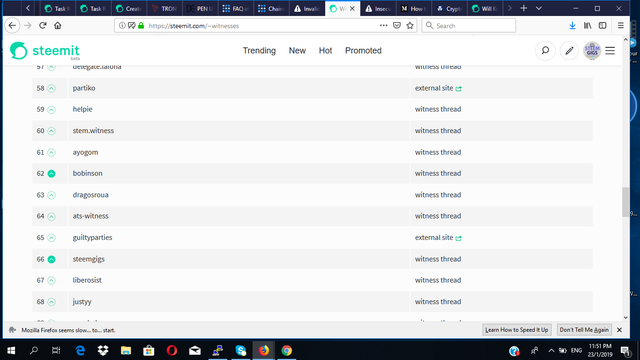 To vote my witness, simply visit https://steemit.com/~witnesses and upvote "steemgigs" or simply click Here to do it on one click!