Sunday Scent Experience SHOUT OUT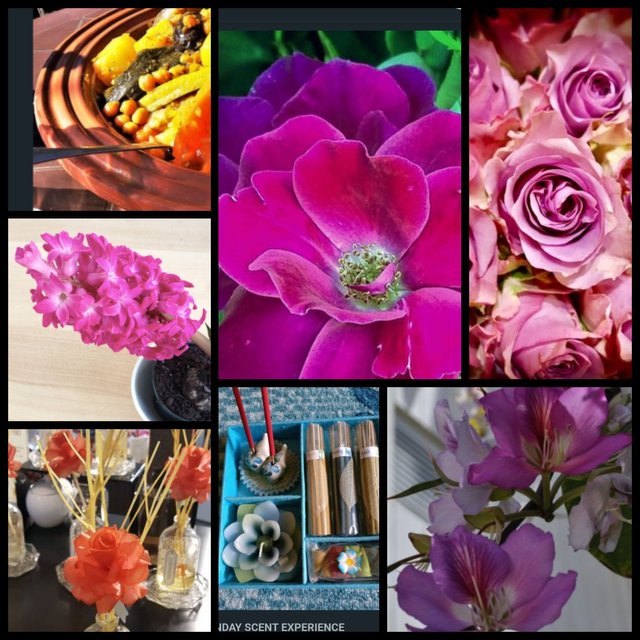 Last week there were many beautiful entries in the #sundayscentexperience challenge.
Check out these lovely blogs!
@gade 's incense:
https://steemit.com/sundayscentexperience/@gade/sunday-scent-experience
@abdoon 's potpourri:
https://steemit.com/sundayscentexperience/@abdoon/sunday-scent-experience
@tali72 's glorious blossoms:
https://steemit.com/sundayscentexperience/@tali72/sunday-scent-experience-bauchinia
@ginga 's Maroccain delights
https://steemit.com/sundayscentexperience/@ginga/sundayscentexperience-initiated-by-dutchess-the-scent-of-a-vegan-couscous-marrakesh-morocco
@maruharraca 's beautiful roses:
https://steemit.com/sundayscentexperience/@maruharraca/sundayscentexperience-purple-roses
@akipponn 's scentful hyacinth:
https://steemit.com/sundayscentexperience/@akipponn/hyacinth-flowers
@ninahaskin 's excellent rose oil blog:
https://steemit.com/mydailypost/@ninahaskin/19-benefits-of-rose-essential-oil-original-content-image-2e6206fa64a59
But the best of all was the comment that my 'smelly friend' @akipponn made: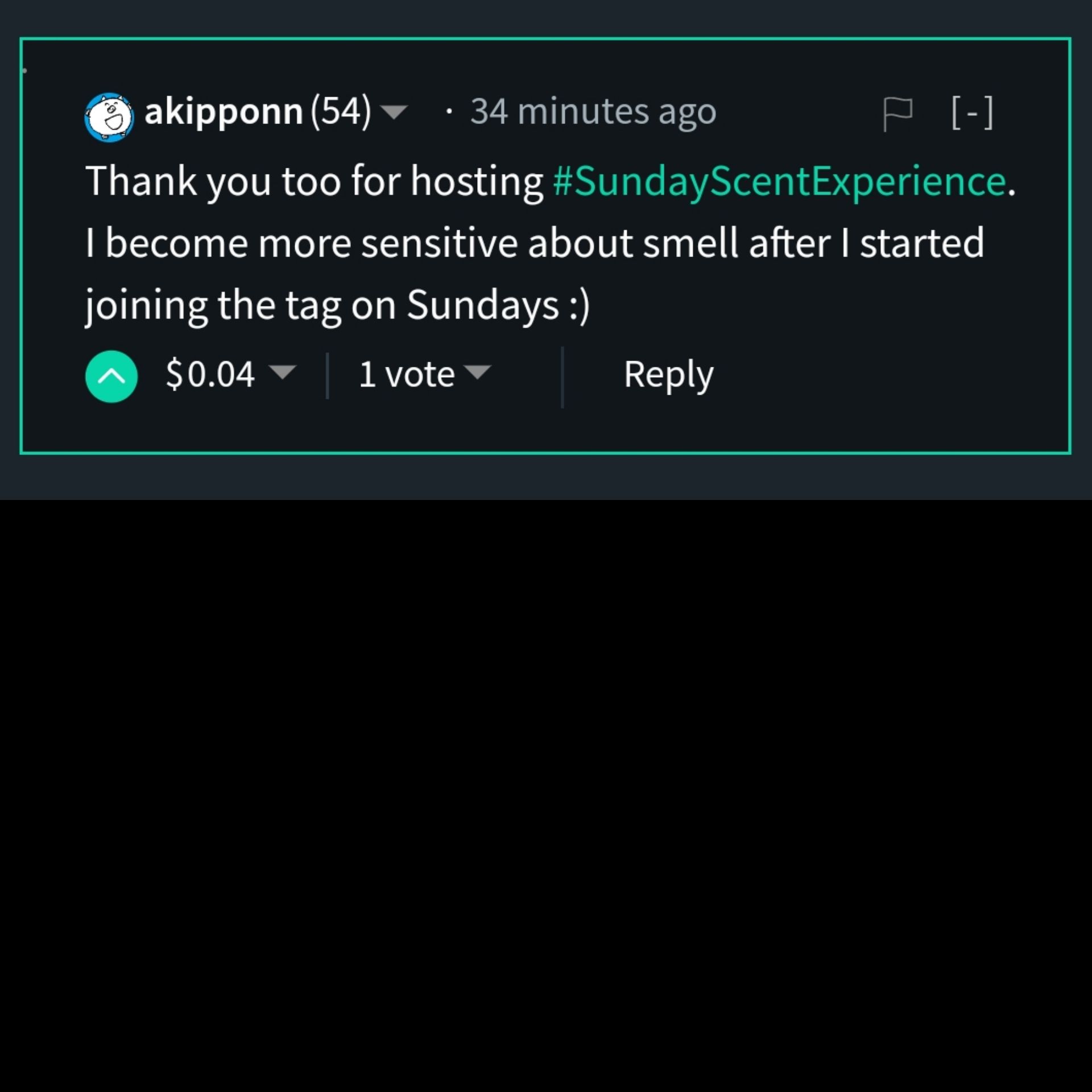 That is what this challenge is all about!!!!!
Your ability to smell puts you in contact with your feelings and awareness of #scent will influence your feeling of wellbeeing in a positive way.
A small percentage of the #scent that you smell will go directly to your limbic system in the brain. Without the censorship of the thalamus.
This means that you cannot escape a #scent!
And in the limbic system your memory cores are close to the amydala - meaning that a scent can influence your memory and behavior.
In elderly care this is such a strong tool!
Try snoezelen with essential oils!
Alzheimer patients are stimulated by smelling essential oils:
https://www.realnatural.org/rosemary-found-to-boost-memory-may-help-prevent-alzheimers/
But not only those!
Depression becomes less dark when you focus on smelling.
Smelling the world around you gets you into the Now, out of the ever thinking head, connects you with your feelings. You ll feel better!
How to join the challenge:
Make a pic (don' t use google pics! #originalcontent) of something that has a special #scent.
What does it mean for you? Write your blog!
Post it on sunday with the proper hashtag so i can easily find your blog in the same feed.
I upp ad resteem all entries and there isa luttle extra for the ones i liked best ♡
Do'nt forget to Steem Some Scent Sunday!
🌺🌻🌼🌹🥀🌳🌴🌵🌲🌱🍃🍂🍁🍋🍊🍍