Source
This series is dedicated to my friend 'The Pieman' who hosted 'THE P.I.T.S' BBS in New York City and sadly passed away in 2016. I know his son 'Blake' will be reading this sequence of stories with anticipation.
We will never forget you man, you were one of a kind.
Also I would like to say a big thank you to Fabulous Furlough, ex-leader of 'The Humble Guys' who helps me fill in the gaps of what happened almost 30 years ago, The Slavelord who has given me a plethora of memories from the early days and to Suicidal Tendencies (@trolleydave) who remembers more about the UK scene than me.

The Software Piracy Chronicles of Slobberchops (The THG Years) is a continuation of my previous series, The Software Piracy Chronicles of Slobberchops


Other articles in this series:
The Software Piracy Chronicles of Slobberchops (The THG Years) – Part One
The Software Piracy Chronicles of Slobberchops (The THG Years) – Part Two
The Software Piracy Chronicles of Slobberchops (The THG Years) – Part Three
The Software Piracy Chronicles of Slobberchops (The THG Years) – Part Four

January 1991
Over the next few months, I explored the UK dark side a little more. The PC warez scene was crap to say the least with the UK joint Amiga/PC BBS's being pitifully slow compared to their US counterparts.
I applied and joined a Newcastle based BBS named 'Ghost' who's' sysop was named Engineer and co-sysop, Lonestar.
Both quickly realised that I was not going to download anything or very little as all this 'new stuff' suddenly got uploaded to Ghost. I had several sysop chats with both and even visited Lonestar in North Shields with HootMon coming along for the ride.
I recall North Shields being extremely run down, and not like South Shields where I have been working up until last year.
There were some interesting characters on Ghost and The Peach (mentioned in the last chapter) in the form of Suicidal Tendencies, Jolly Roger and Hi.T.Moonweed, the latter whose name was nicked from a character from an obscure progressive rock band named 'Gong'.
The former two appeared to be 2400 baud users (which was technically very lame) and were in constant light-hearted bickering with this Hi.T.Moonweed character on the BBS messaging system.

Source
Some Pirate's nicked their handles from extreme bands such as the above.
Suicidal Tendencies invited me to connect to his BBS which was part-time, and Hi.T.Moonweed to his very early iteration of The Flying Teapot.
I managed to connect to Suicidal's BBS just once (as it was never up!) but the Teapot became another regular of mine. What made it special was that it was PC ONLY, and the first to appear in the UK.
Things were progressing well in the US, and I called and gained access to several more THG BBS's including the Elusive Dream, The Eclipse, HMS Bounty, The Slave Den and finally the PITS.
I made a point of using a different password on each and because I was young then had an amazing memory and didn't need to write them down anywhere.
Most of these BBS's ran PCBoard, but a couple didn't and were using this 'weird' software called LSD that was written by The Slavelord himself. The PITS was also running LSD and maybe that was a reason it took me so long to log in and make that connection with The Pieman.
There was nothing inherently wrong with LSD as a BBS software, it was just not very intuitive to someone who was used to PC Board. I did get used to it after some practice but neither The Slave Den nor The PITS (at this point) were favourites of mine for this reason.
I can't remember who, but someone mentioned that I needed to get in touch with this character named JROK, who was a cracker for THG and lived in the UK. It could have been Fabulous Furlough and it also could have been during our first conversation.
Speaking of 'that conversation', I remember it only too well. I had probably extracted the number from the THG leader himself and called from my work during office hours. It did not go to well, and this supposed leader was very hard to talk too.
The conversation was strained, and I had trouble getting any words out of him!
He was not a talkative character for sure, and me being that same somewhat led to a difficult first communication.
If he did name JROK during that encounter, then at least something came out of it. I made a call to the UK THG cracker and found an extremely talkative bloke who just wouldn't shut up.
Budokan was a game that was released while JROK was a member, and he cracked it. From that point on, I used Budokan as a test for wannabe crackers. - Fabulous Furlough
Still, he was a great contact to make and made me laugh explaining that Eddie Haskel had kicked him off Spamland for excessive leeching. Of course, Eddie was going to allow him back on, he was a THG cracker and wasn't leeching a privilege afforded to the on-call gifted ones?
I was making inroads into THG and getting noticed by simply spreading warez around. The US BBS's loved 'Euros' simply for this reason only.
I was needing a way to make calls to the US besides using the work phones which besides being unethical I couldn't keep doing forever and knowledge of this was to come in the next few months.
To be continued...


All images have been cited and are under the category 'Labelled for Reuse' or are in the public domain.

Small Pirate Icon Source

.NFO files courtesy of the .NFO libraries at https://defacto2.net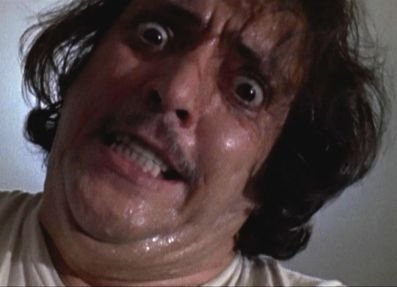 If you found this article so invigorating that you are now a positively googly-eyed, drooling lunatic with dripping saliva or even if you liked it just a bit, then please upvote, comment, resteem, engage me or all of these things.