Source
This series is dedicated to my friend 'The Pieman' who hosted 'THE P.I.T.S' BBS in New York City and sadly passed away in 2016. I know his son 'Blake' will be reading this sequence of stories with anticipation.
We will never forget you man, you were one of a kind.
Also I would like to say a big thank you to Fabulous Furlough, ex-leader of 'The Humble Guys' who helps me fill in the gaps of what happened almost 30 years ago, and to The Slavelord who has given me a plethora of memories from the early days.

The Software Piracy Chronicles of Slobberchops (The THG Years) is a continuation of my previous series, The Software Piracy Chronicles of Slobberchops


Other articles in this series:
The Software Piracy Chronicles of Slobberchops (The THG Years) – Part One

June 1990
My Roland LAPC-1 card was delivered promptly and I couldn't wait to get it added to my PC, which was likely a 286 based machine around this time.
I fired up King's Quest, selected Roland for music, and SoundBlaster for sound effects and then realised there was a problem. I had two sound cards with RCA jacks outputs but only one input on my amplifier.

Source
For the non-technical among you, this meant I could use one card or the other which sucked. HootMon was taking a great interest in my new Roland card and came up with an idea.
I salvaged some old bits of junk from the MicroP graveyard of discarded parts. After fixing printers, it was easy to obtain some resistors and diodes to build a makeshift box with a slider control.


Both cards could then be attached to it and it contained a single output that was then attached to @slobberchops' amplifier – HootMon.


HootMon was rather godly when it came to hardware, and could fix, make and repair just about anything.
We still could not understand him sometimes though and had to force him to 'sing his sentences'. That wild harsh Scottish accent was not mellowing one little bit.
@steddyman, like me, made the jump from MicroP to P&P Micro Distributors and I was wondering if there was anyone left there to take support calls.
'Tim' the support manager and the guy who interviewed me was an unusual character. He liked to hoard free goodies that contained brand names.
With P&P being a major distributor and him the line manager he gained lots of these from the likes of Epson, Hewlett Packard, and IBM but was mean when handing them out to the likes of us.
He must have had a complete room full of pens, t-shirts, sweatshirts, cups and other memorabilia at home with the sheer amount he was given.

Source
Sometimes he begrudgingly handed us an odd t-shirt, but you could visibly see the grimace on his frowning mush, fingers clasped in a semi-clench forcing us to pull at the garment from him.
Having a 'boy' to pick on was another thing 'Tim' needed'. First, it was John and then when he left it was David.
The 'boy' rule appeared to be, 'If you know less than the other tech's then you are mine'.
Being the 'boy' meant you were subjected to public demeaning comments generally about your lack of technical ability. It wasn't cool, and I was fortunate enough to be never subjected as 'boy'.
Using the modem during the evenings was getting to be a dangerous habit for me. I was aware that I was racking up international phone charges but seemed oblivious of the impending consequences.
One such evening, 'Liam' who was 'Tim's' manager approached me directly asking me about my modem use and why I was doing it.
This was it, career over and I was going to be sacked (fired). There was little point in claiming I was using the device for 'business use' and so I explained with an increasing reddening face that I was downloading 'software'.

Source
I suppose the answer was technically correct but bending the truth somewhat. Liam looked thoughtfully at me and what he said next truly astounded me.
'Well @slobberchops, if a phone bill of £30 a day is what it takes to keep you here then I'm OK with that'.
I can't remember if my jaw dropped but if it did, Liam didn't appear to notice and simply strode back into his office.
Talk about an increase in respect. Liam had effectively taken the hit for me, and for that, I will be eternally grateful to him.
I have met him once in more recent times and I asked him why he did this. His response was that he couldn't remember the incident, or more likely didn't want too.
After reading the 'KINGQ1.NFO' file and making a note of the 'Spamland' number, I proceeded to connect to the world of pirating over the phone system for the first time.
It was more than a little exciting and I think I mentioned to @steddyman was I was up to. He was as much a gamer like me and wanted to get his hands on some of those tasty warez too. He may have even been watching but I fail to remember.
The Spamland ANSI screen rolled up and I was expected to log in, but I didn't have an account. I was in luck and Spamland appeared to let me 'apply' and so I did.
I had already created an account on 'Rusty n Edie's' using the handle 'Bryn Rogers', and so proceeded to enter the same details on Spamland.
If I thought I was going to gain access to a THG Member board right away I was very much mistaken. Come back later or something similar is what it told me.

Source
Gaining access to a pirate BBS as an unknown 'lamer' was not at all like logging on to a Public Domain / Shareware (Snoreware) one at all.
Choosing Eddie Haskel's' Spamland as my debut connection was both an exercise in humility and an education.
If I had chosen 'The PITS' my outlook on how to run my own BBS, 'The Demon's Forge' may have been rather different.

Source
"Eddie Haskel" was/is a great guy. We knew that the DOS port of Lemmings was going to be released soon, so we called one Friday and asked when it was coming out. They said it would be released on TUESDAY. Quick as a whip "Eddie" says "Oh darn. My son's birthday is tomorrow, and I was hoping to give it to him for his birthday." They asked where he lived, and he told them a town not far from them.


(He DID live close, just not where he told them he did). They told him to come on down, and pick up a copy. So, he ventured down, PAID CASH, and got us a copy of Lemmings. (Which I then cracked via loader, and we released).


Loaders were small programs that allowed the "target" program to load, and would then break in, and change bytes after everything was unpacked, and unencrypted. In the case of Lemmings, it was just compressed with PKLite Professional, and I didn't have an unpacker for it yet. - Fabulous Furlough.


To be continued...


All images have been cited and are under the category 'Labelled for Reuse'

Small Pirate Icon Source


.NFO files courtesy of the .NFO libraries at https://defacto2.net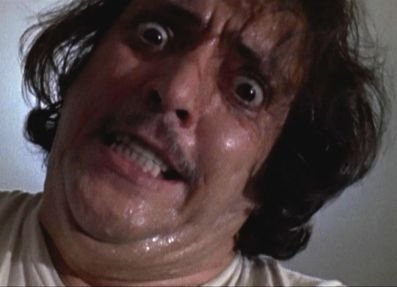 If you found this article so invigorating that you are now a positively googly-eyed, drooling lunatic with dripping saliva or even if you liked it just a bit, then please upvote, comment, resteem, engage me or all of these things.