Source
This series is dedicated to my friend 'The Pieman' who hosted 'THE P.I.T.S' BBS in New York City and sadly passed away in 2016. I know his son 'Blake' will be reading this sequence of stories with anticipation.
We will never forget you man, you were one of a kind.
Also I would like to say a big thank you to Fabulous Furlough, ex-leader of 'The Humble Guys' who helps me fill in the gaps of what happened almost 30 years ago, The Slavelord who has given me a plethora of memories from the early days and to Suicidal Tendencies (@trolleydave) who remembers more about the UK scene than me.

The Software Piracy Chronicles of Slobberchops (The THG Years) is a continuation of my previous series, The Software Piracy Chronicles of Slobberchops


Other articles in this series:
The Software Piracy Chronicles of Slobberchops (The THG Years) – Part One
The Software Piracy Chronicles of Slobberchops (The THG Years) – Part Two
The Software Piracy Chronicles of Slobberchops (The THG Years) – Part Three

September 1990
WARNING: Bad Language ahead, please put the kiddies to bed.
Over the next few weeks, I got into the hang of uploading something first and then downloading a game or two. Eddie Haskel didn't seem to care so long as it was 'new stuff' I was uploading to his BBS, 'Spamland' and so I systematically started going through the library in P&P's Information Centre.
Source
I remember getting Wing Commander and thinking the opening scene with full graphics was revolutionary. A few others who worked in IT cottoned on to these 'awesome' games I was getting from 'somewhere' and I was happy to give them copies.
Source
In no time at all, there were dodgy versions of Red Baron and Battle of Britain being played by 'Gerg', the bloke who sat next to me. He was called 'Greg', but 'Gerg' somehow seemed more suitable and he was quite obsessed with dogfight games.
A bloke in the networks team who was to be named 'Black Bollocks' during his short stay on 'The Demon's Forge' wanted Wing Commander after hearing about it from @steddyman, and so for a while, we were awash in games with the management having little idea of their origins.
One day I logged on to Spamland and entered the ritual 'n s u' on the command line. This was short for 'new scan uploads' or list all new files in the upload area. It was what most people did as soon as they logged in. We all wanted those new warez.
What I saw made me laugh out loud. Some lamer had uploaded an old game that had possibly last year's file stamp attached.
Eddie had interjected and wrote 'CAN YOU NOT FIND ANYTHING FUCKING OLDER', and then 'CREDITS REMOVED'.

Source
Everyone could see, and it was a public embarrassment for the lamer and a drop-in reputation.
Sometime in the spring of 1990, Candyman called me up, and told me about his grand idea to take couriers but call them Humble Slaves. He asked me to run the thing, and that's kind of how I became The Slavelord. - The Slavelord.


Another thing I noticed is that the HumbleSlave's were in fact real. I distinctly saw 'Uploaded by HumbleSlave9' at one point. I was not going to be one of those slave's and had loftier ambitions.
An Unexpected Supplier
One of the project managers who evaluated new software happened to be a gaming freak and hunted the person down who was distributing all these games around P&P.
Of course, that was yours truly and I started chatting with said 'Project Manager Gamer Freak' and figured he was safe to reveal my secret with.

Source
His eyes lit up when I disclosed the source and he was quick to pledge to me all forthcoming new business software that would be passing through his hands.
It was an equitable deal and considering 'business stuff' was usually larger in terms of disks and volume, so much the better.
The UK Scene
Making calls to the US every day was all very well, but surely there was some life in Blighty?
After some searching around (this was before the advent of the internet), I managed to find the number of a UK BBS that held potentially dodgy stuff. The Peach was run by a sysop named Wizzbit.

Source
It didn't take long for me to become verified on The Peach, though I needed to answer the usual questions such as, 'Name three BBS's you are members of', Name three people you know' etc.
I simply added Spamland and Eddie Haskel and this did the trick. With this BBS being stateside it added much more credibility to your standing.
'The Peach' was part Amiga and part PC in terms of content. At this point in time there simply was NO exclusive PC BBS's in the UK and this was about as good as it got. It was running on an Amiga using Ami-Express otherwise known as 'Lami-Express' to some.

Source
I'm sure Wizzbit was used to leeching bastards when they first applied and obtained admittance, but I caught him off guard by uploading some brand new 'ware' that he was probably unaware of.
He started a sysop chat and I quickly made a new friend. Sysops loved you if you had '0-day warez!'.
The next time I logged on to The Peach I would meet some more like-minded characters, and my network of friends was to grow domestically.
To be continued...


All images have been cited and are under the category 'Labelled for Reuse' or are in the public domain.

Small Pirate Icon Source

.NFO files courtesy of the .NFO libraries at https://defacto2.net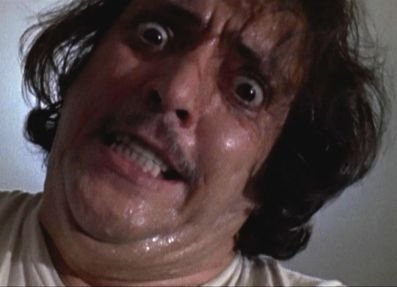 If you found this article so invigorating that you are now a positively googly-eyed, drooling lunatic with dripping saliva or even if you liked it just a bit, then please upvote, comment, resteem, engage me or all of these things.