When sadness comes (Disaat kesedihan datang)
Sadness for me when you get sick, remorse for me I can not be near when you are lying ...
I would love to accompany you and wiping the tears on her cheeks were mother ...
But I can not do anything, only sincere prayer that I can give from a distance now ...
Hurry to recover mother, and get together again with your children and also her favorite grandchild ..
Home like no life without you ...
Mom, I'm so in need of you right now ...
I do not know how much and understand the language or the whining of the asheeqa bu, your grandson is used to you ...
But I promise to be a mature mother and also an independent mother ... but teach and accompany me ... do not let me learn alone like this Bu ...
Because this is so sudden and difficult for me ...
Mom, we all need you very much ...
Hurry to recover mother ...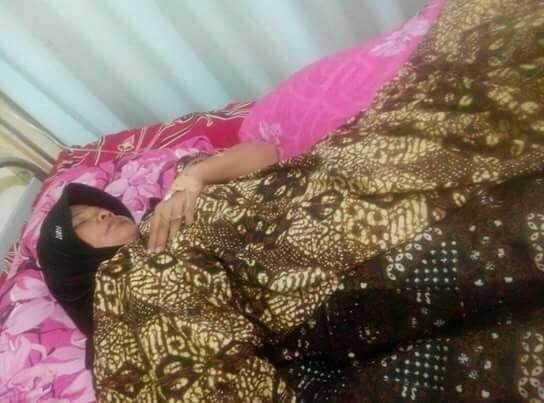 Kesedihan bagiku kompilasi yang ditimpa sakit, penyesalan bagiku aku tidak bisa di fantasi saat anda sedang terbaring ...
Aku ingin sekali menemani mu dan mengusap air mata di pipinya itu ...
Tapi aku tidak bisa berbuat apa apa, hanya doa yang tulus yang bisa saya berikan dari kejauhan sekarang ...
Cepatlah bosan ibu, dan bisa berkumpul lagi dengan anak anak mu dan juga cucu kesayangannya ..
Rumah seperti tidak ada kehidupan tanpa mu ...
Bu, aku begitu membutuhkan mu saat ini ...
Aku belum tahu pandai dan rengekan akan rengekan rengekan asheeqa bu, cucu mu itu sudah terbiasa dengan mu ...
Tapi aku akan akan menjadi ayah yang dewasa dan juga seorang ibu yang mandiri ... tapi ajari dan dampingi aku ... tidak mau aku belajar seperti ini ...
Karena ini memang tiba dan sulit bagiku ...
Bu, kami semua sangat membutuhkan mu ...
Cepatlah menyusu ibu ...