HardFork: Can You See The Future?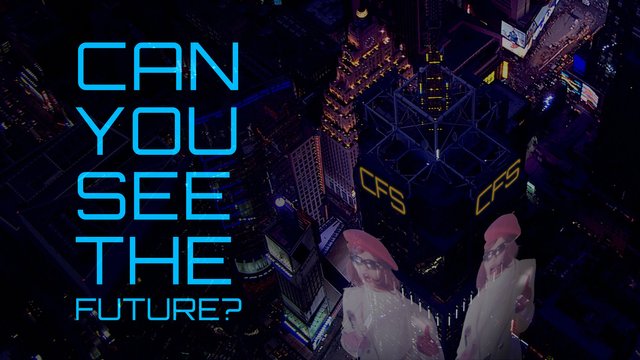 Working in the Sci-Fi genre can be as fun as it is challenging. Crafting the HardFork Series has forced us to look at the forefront of current technologies, step outside ourselves and our time, and let our imaginations run completely wild, stretching way beyond their normal confines.
The result? Mega-neuroplasticity, euphoria, and..yes, sometimes a headache.
Once our fingers hit our keyboards, or we're collaborating on a call with the core HardFork team, we are instantly transported to this not-so-distant crypto noir future.
We're finding, after a while, delving into this world becomes somewhat habit-forming. Ideas bubble up from our subconscious minds at the oddest of times, and yes...we even dream about it.
As Steemians, we're lucky. So many of us are ahead of the societal curve and are already living on the razor's edge, the cusp of the future. This made our jobs of crafting a world set in 2029 a whole lot easier.
We would like to offer you the opportunity to share in this awesome experience of stepping outside your own current life and entering into this futuristic, fictional world.
Steemians, our challenge to you is this…
Close your eyes for a moment. Imagine a day in your life in the year 2029. Describe any part of this fictional day in an original post.
What do you see when you walk down the street? What do you do for a living? What are the news headlines today? How is your quality of life?
Most importantly, end your post by making up a curse word that might be popular in 2029.
We're psyched to see what you come up with! Don't forget to tag the post with #hardforkseries and copy a link to your post in the comments below so we don't miss it. Deadline is November 30th at midnight. We'll choose our three favorites and will announce the winners a few days afterwards.
Prizes will be:
1st Prize / 15 SBD
2nd Prize / 10 SBD
3rd Prize / 5 SBD
---
Yours in the Chain,
The HardFork Team
(Image is original.)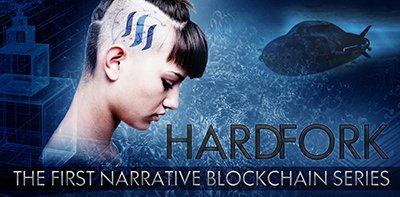 @HardFork-Series is an upcoming narrative film mini-series with a decentralized filmmaking approach to be produced in New York City and around the world, the team includes writer @ericvancewalton, writer/director @dougkarr, star and writer @bakerchristopher, writer @the-alien, executive producer @andrarchy, producer @skycorridors, growth hacker @nickytothenines, the amazing HardFork-Universe crew, and the entire Steemit community. Please reach out to any and all of us to get involved, or simply reply below and we'll reach out!
We'd also love it if people posted about their ideas on Steemit using the #hardforkseries tag, we just want to point out that in order to avoid any liability that we will be assuming everything posted within that tag is intended to be a derivative work of the HardFork series and so the HardFork team cannot be liable for any apparent similarities between the content and the final product.