Medusa - The Misunderstood and Raped Gorgon
Ever since I was a child I have always been fascinated by Greek Mythology.
One of my favorites is Medusa but there are many misconceptions about her.
I would like to take this opportunity to let everyone know the story of the beautiful Medusa who according to me is the most misunderstood character in Greek Mythology.
Image Source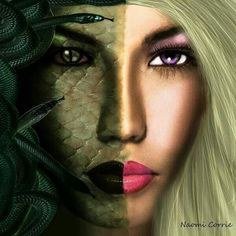 EARLY LIFE
There is little whereabouts about her earlier days but she was the most beautiful and was desired by many men
She was the only mortal among the 3 sisters born to Phorcys and Ceta, two of the primary seagods.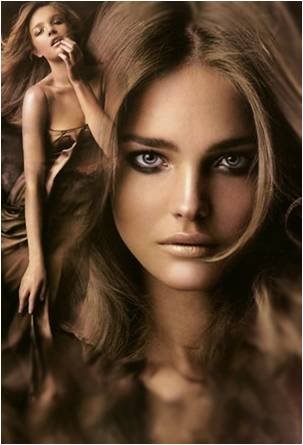 THE PRIESTESS
She possessed great beauty and many men lusted for Medusa but no one could acquire her
She had sworn service to Goddess Athena and was required to remain pure and eventually became the priestess of Athena's temple
Thousands visited Athena's temple just for a glance of Medusa's beauty
They even claimed that her hair rivaled that of the Goddess Athena
It was not long before Athena started to become jealous of Medusa
THE RAPE
One day when Medusa was walking across the shore, she caught the attention of Poseidon - The God of the Sea
He instantly fell for Medusa's beauty but she rejected him numerous times
If Medusa wished to remain the priestess of Athena's temple she must stay a virgin
Poseidon was in the middle of a conflict with Athena and he saw Medusa as a possession which he could take away from Athena
Eventually Poseidon grew tired of Medusa's rejections and decided to take Medusa by force
Medusa in fear of Poseidon ran into Athena's temple in the hopes that Athena would protect her
That evening there was no protection given to Medusa and Poseidon had his way with Medusa in Athena's temple itself
A SERPANT IS BORN
When Poseidon had finished, Athena did appear in rage because Medusa lost her virginity
She decided that she would punish Medusa, as punishment to one of the powerful god's like Poseidon was considered unthinkable
Athena cursed Medusa and put her in an isolated island.The hair of Medusa, of which Athena was once envyous off was turned into the head of venomous snakes
Moreover, anyone who would look into Medusa's eyes would be turned into stone
Word spread of the monster Medusa had become and she became the target for warriors who wished to kill and add her head to the list of their trophies, but all who tried were turned into stones
THE KILLING OF MEDUSA
Perseus son of Zeus(The most powerful Greek god) was given the task of killing and bringing back Medusa's head
Inorder to complete the task Perseus needed aid from the gods
He was given helmet from Hades which made him invisible to Medusa and her sisters
Was given wings from Hermes allowing him to reach Medusa
Athena herself gave him a bronze shield allowing him to reflect the gaze of Medusa's eyes
And lastly given a sword sharp enough to cut the head of Medusa
With all these gifts Perseus was able to behead the head of Medusa while she was asleep and later gifted her head to Goddess Athena
At the time of her death Medusa was pregnant with the offspring of Poseidon and as soon as the head was severed the two unborn children Chrysaor and Pegasus suddenly sprang out from her neck
THE MISUNDERSTANDING
She is often regarded as the cruel monster but she only had the best intentions and placed her trust in Goddess Athena who ultimately failed her and punished her for actions beyond her control
Medusa is always considered the monster but infact it's quite the opposite
She was often blamed for turning people into stones but she had been cursed to be this way
Most of the people whom she turned into stones were warriors who wanted to cut her head off to add to their trophy collection
THE CONCLUSION
In the end this is a very sad and tragic story
She wanted to remain a virgin and serve the Goddess Athena for the rest of her life but was raped
Goddess Athena did not protect her and was infact cursed by her to become a monster
I hope people now know the truth about the beautiful Medusa and change their mind set about her
Let me know in the comment section if you knew about Medusa and what you think about her tragic life
Lots of Love
Alice