SteemTracked: Steemit User Analytics Site - 3.0 Update + Important Changes
You can't be an entrepreneur and not know your numbers right?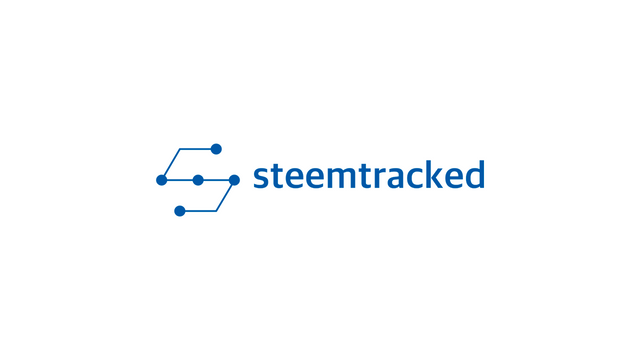 SteemTracked
Steemit User Analytics - Track Your Steem Progress
built with @steemsql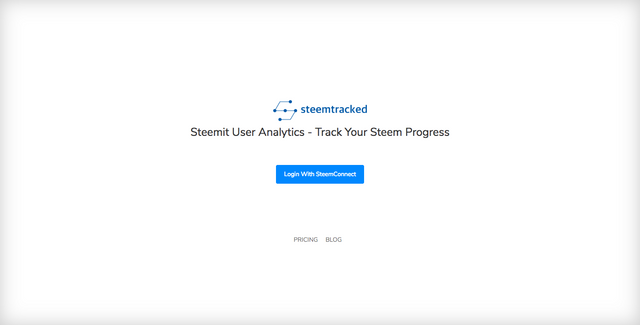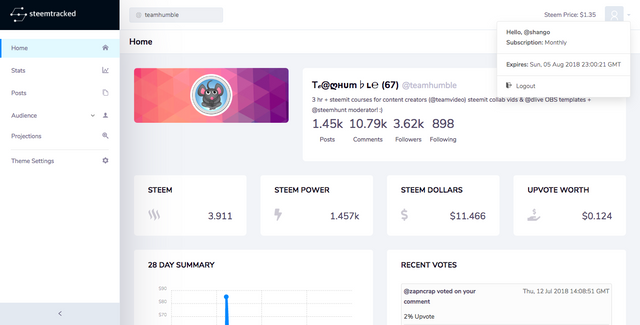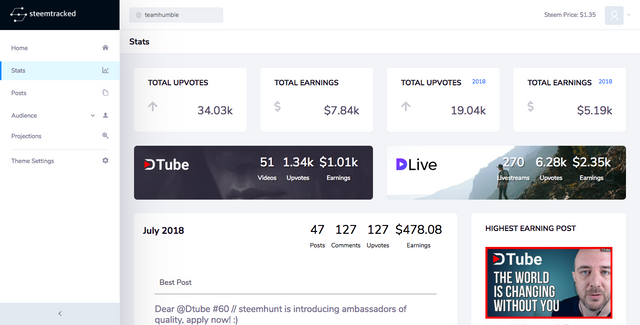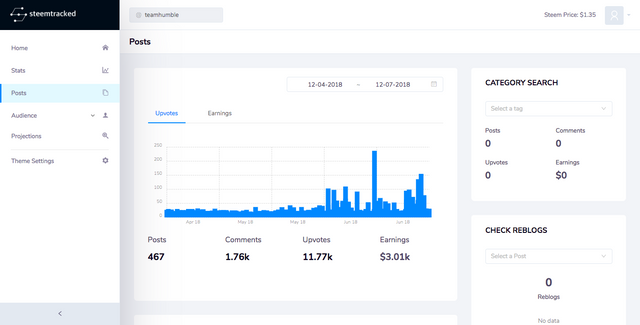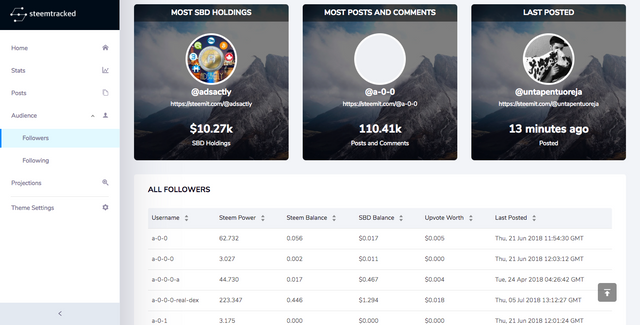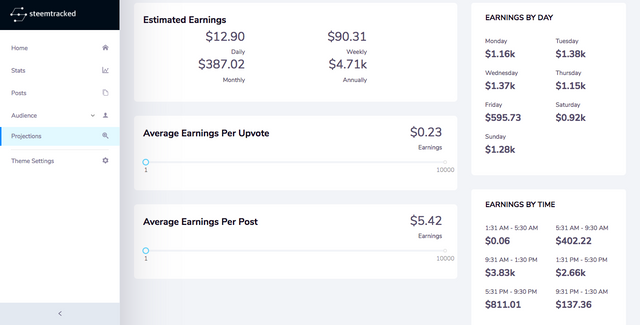 @teamhumble account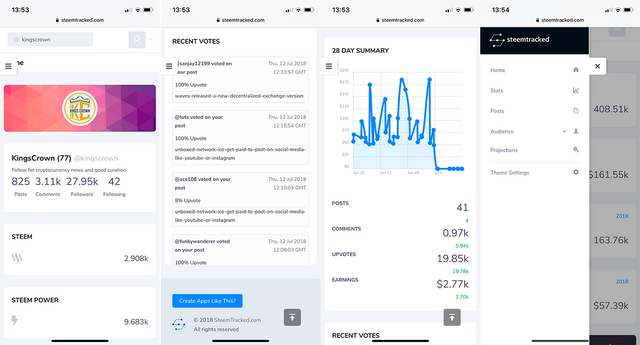 @kingscrown account

What Is SteemTracked
This is a user analytics platform for users on the Steem blockchain. The same way Facebook and Twitter have theirs, Steem should have it's own too. On this website, you'll be able to see your account, posts, audience and projection statistics.
I built the 1.0 version almost a year ago and I'm glad to say the project is still here and improving!

How To Use?
Once you login or go to the homepage, you'll be directed to the home screen and your account data will be loaded.


You can also get other user's information by entering their username at the top of the page and pressing enter!

New 3.0 Updates!
New UI
Extremely Fast (Internal Changes + REST API)
DTube and DLive User Stats
Projections
Check Post Reblogs
See Who Last Posted From Your Followers/Following
Real Time Recent Votes on Posts and Comments
Change The Theme Settings
Live STEEM Price
SteemConnect Authentication

Internal Changes
In order to achieve the fastest way of getting Steem data, I am now using React JS as the main framework and I created REST API to connect to a database containing Steem blockchain data.

Subscription
Due to the cost of dependencies and running SteemTracked, it's in my best interest to make SteemTracked subscription based.
NO MEMO IS REQUIRED
To see when you subscription ends, click the user icon/arrow top right of the page and you should see this: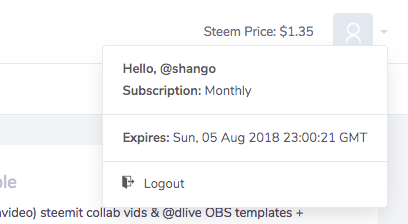 NOTE: Please send the correct amount listed above for subscription. Any other amount will be seen as a donation towards the platform.

What Im Working On For The Next Update
---
Generate Report - PDF Export
In one of the previous versions, a user requested to show the difference in followers between a time range. While this is something I'd like to implement in the future when the project scales, for now I plan to create a button that generates a report of an account. With exporting 2 reports, you can then compare them and see the differences in data.

Contact
Discord: shango#7892
Feel free to present your ideas and improvements in the comments section.
---
If you feel this project is good for the Steem Blockchain, feel free to resteem, upvote and comment! Follow @steemtracked for the latest SteemTracked news.