SteemSTEM & Utopian Meetup, Upcoming Reputation System, New Badges are out, SteemSTEM for Steem Witness and seed node & New App steemtstem.io announced!
It was a very busy week, following the return of an interesting/exciting/long-awaited meetup in Italy and the news is a-plenty!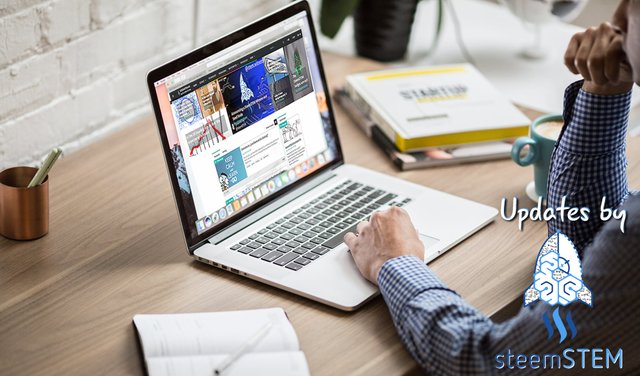 In an effort to bring the community closer together and with our goal to keep you updated, we are commencing a weekly news blog for everything that was announced or launched the previous days, so let's not waste any more time!

SteemSTEM & Utopian.io Meetup
Yes, this happened more than 2 weeks ago, but it is worth a special mention! For those who might not know, SteemSTEM and Utopian.io went to Italy recently, where they got the amazing opportunity to visit Virgo Labs and to meet world-renowned scientists!
(Virgo Labs is a laboratory where gravitational wave research is conducted)
In addition to the meetup, a hackathon was organized by @utopian-io!
As a bonus to the trip, everyone got to visit famous landmarks in Italy (and abused delicious Italian cuisine of course!)
A more hands-on approach to Virgo Labs and EGO (European Gravitational Observatory) can be found here with even more supporting explanations in another post, written prior to the visit.
If you wish to see the most 'tasty' side of the trip, make sure to read @suesa's recap. Here is another community aspect detailed by @alexdory, and please make sure to check out the posts by @techslut (here), @fredrikaa (there), @sco (here) and @egotheist who sees weird people (right there).
---
Upcoming Reputation System
Amidst the 'reputation hype' of the last few weeks comes a different approach for an alternative reputation system: A reputation system that will include two main components contributing equally in the results. One concerns authorship and the other one engagement.
@lemouth describes everything in detail in this article that could be the seed of a future SteemSTEM reputation. You will also have the chance to see a list of the top 30 most reputed SteemSTEM authors of all time (out of 2662 authors), and top 30 most engaged community members (out of 23134 people).
Are you in?
---
Badges are out
Some of you have created steemstem t-shirts, while some of you have created steemstem cups to have your coffee in. As the steemstem shop is in the process of being finalized, @robotics101 took the time (following direction from @zest) to create printed circuit boards and thus got the idea to create hardware SteemSTEM badges!
Check them out here and make sure to get yours (coming in multiple colors)!
---
Steem Witness and Seed Node
SteemSTEM has been quietly running a witness node (@stem.witness) for the past few weeks, and made their official announcement a few days ago! The steemSTEM witness runs on a Hetzner server and you can check out the specifications on the announcement link.
If you ask yourselves why, the response is simple. SteemSTEM is dedicated to grow the STEM community on Steem and to continue supporting quality contents on the Steem blockchain. So, it comes as no surprise that contribution as a witness and a seed node will do their parts in maintaining the blockchain.
Feel free to read more here and of course you can support this initiative by voting @stem.witness as your witness! To vote for the SteemSTEM witness, please go here and type stem.witness into the box at the very bottom of the page:
---
SteemSTEM App is launched in Beta
---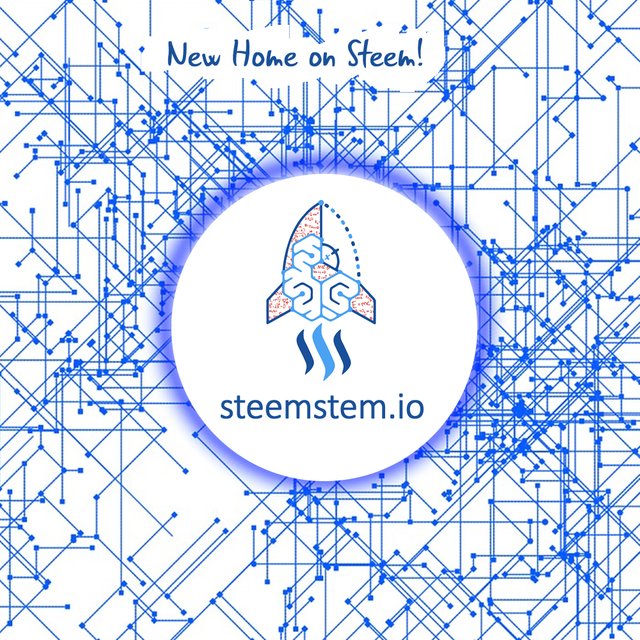 Last, but certainly not the least, comes the long-awaited release of the steemSTEM App steemstem.io! (Beta)
The steemstem.io App is designed with one goal in mind:
Science communication, without the middlemen
You can read here for the official announcement and feel free to visit the app and share your comments with us on discord or as comments to this post.
You have already been very helpful in providing constructive feedback and we appreciate it!
Bonus Tip
Did you know that you get a voting slider through steemstem.io even if your SP (Steem Power) is less than 500?
---
This concludes our weekly news update, we hope you enjoyed it and learnt something new!
Make sure to follow steemstem on steemit, facebook, twitter, and instagram to always be up-to-date on our latest news and ideas.
We are always on the lookout for new scientific articles from all types of authors, so even if you are not a proven researcher, but you like engaging in science yourself, be sure to reach out to us!