If you found out you were going to die tomorrow, would you ask for one more day?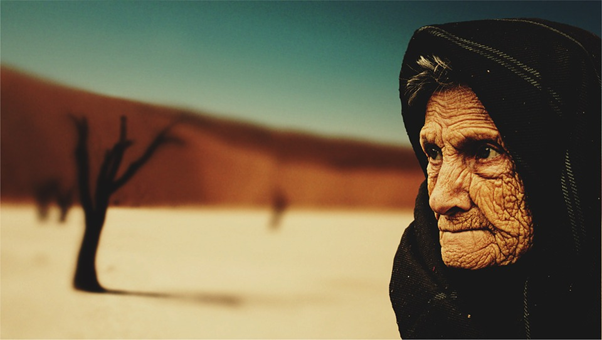 Image credit: Pixabay
The World Health Organisation (WHO) this week signalled their openness to treating the ageing process as a disease in and of itself1. On the surface, this move may seem like the continuing over-medicalisation of pretty much the entire human condition 2, however, targeting the ageing process more directly could prevent unnecessary suffering on a scale far beyond what we've previously thought possible.
Ageing is a major risk factor for a number of diseases 3. The older we get, the harder it becomes to the avoid developing a given disease. Alzheimer's, strokes, diabetes, cardiovascular disease and cancers all become far more likely as age increases. The WHO now suggest the use of a new disease categorisation: 'Age-related'. Which they defined as:
"Caused by pathological processes which persistently lead to the loss of organism's adaptation and progress in older ages"
This flips the established order of things and points the finger at age itself, and suggests that we could potentially solve for this problem instead.
Vis Hub's Treemaps of the global burden of disease
Treemaps are amazing, and as soon as you learn to read them, they are probably one of the most instantly intuitive ways to view the current state of our global burden of disease.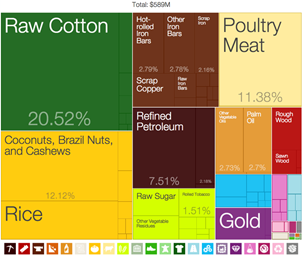 Example of a tree map. Image credit Wikimedia
The visualisations over at Vis Hub are some of the most useful tool I've ever used to teach global health. Sadly, they are protected under copyright so I'm going to ask you to do something scary. Click on a link.
This -> Link <-
Which will take you to the interactive Treemap for global burden of disease.
This visualisation has three elements to it:
• Size of box = % of the world that suffers and dies due to named cause (measured in disability adjusted life years).
• Blue = Non-Communicable diseases, Red = Communicable, maternal, neonatal, and nutritional diseases, Green = Injuries
• Strength of colour = Annual change in rate of DALY's lost. Darker colours indicate that DALY's lost from this cause have increased, lighter colours indicate that DALY's lost from this cause have decreased. Its currently set to compare between 1990 and 2016 (the latest year of avaliable data). I suggest you change it to 2000-2016. That's when the world really got its act together.
You can hover over each box with you mouse to get more information on each cause, and if you are anything like me you'll lose hours of your day playing around with the different world regions/countries and stats.
The fact that, when you look at the global statistics, half of this visualisation is blue and the red is mostly light red is a testament to the amazing progress we have made as a species over the last 20 years.
We can however do better. I personally see the ultimate long-term goal of health care as a series of problems on our global to-do list.
Pick any one of the causes of suffering and there are currently countless people devoting their lives to mitigate the effects felt by that particular callous devourer of human life. Notice the absence of small pox and polio on this graph, a similar absence is my desire for all of the years lost to all of these terrible inflictions, until it's possible for me to click through the stats on this page seeing only one big green box that says this: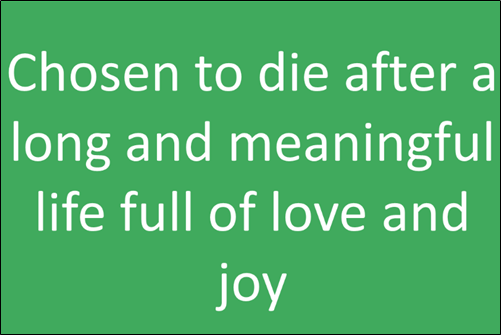 Image created for post
One of the quickest ways of achieving this is find the commonalities and focus on addressing these. For the red it means solving for poverty, sanitation and basic health care. For the blue it might meaning solving for ageing.
I realise that curing aging is controversial view to some. That somehow this view of heath care goes against the natural order of things. That suffering and a short life is part of the what makes a human life so rich and full. A view that I, personal, disagree with.
However, this process is already in motion and we've been moving down this path for a while now. Every time a worried relative asks a doctor "Is there anything you can do? we push back the boundaries of what we consider the normal length of a human life by a little bit more.
The fable of the dragon tyrants
Nick Bostrom's Fable of the dragon tyrant 4 asks what if we decided to decouple death from the aging process? What would it take for us to come to that decision?
Here it is in video form from the wonderful CGP Gray