I was very fortunate to be invited to attend the 1st Steem Saturday which was inaugurated under the beautiful African sky in Johannesburg on October 29th!
Ned Scott opened the floor with a riveting talk, followed by 6 inspirational speakers. The crowd of over 50 people were a great mixture of business leaders and community activists who contributed thought provoking questions and discussion!
The event was also very well organised and hosted by the QuadroIT team at the Indaba Hotel , adding a beautiful African flavour to the event. Big shout out to QuadroIT team: Jaco, Robert, Naomi-Louise and Gavin for the most inspiring workshop of the decade!!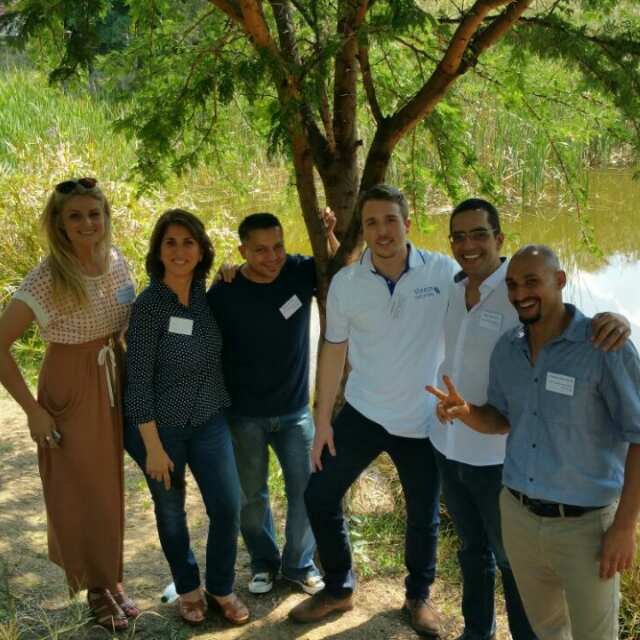 FM media team with Ned Scott - Photo Courtesy of FM Media @aslammotala, @spartanza and @simplyshad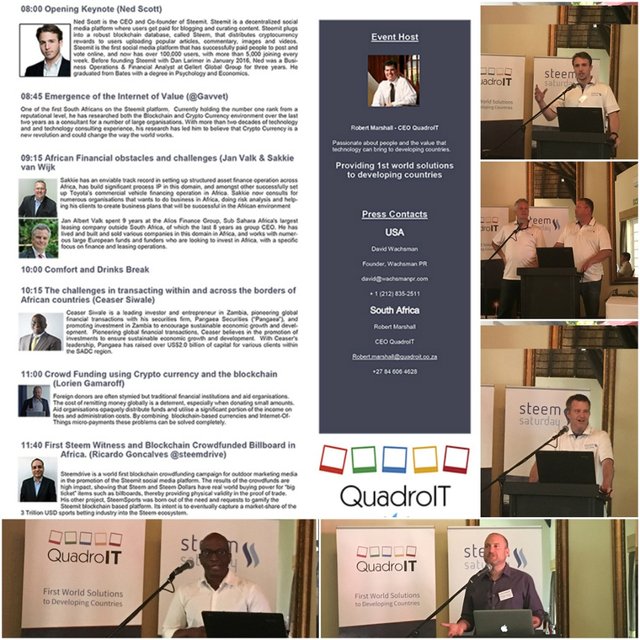 Photo Courtesy Quadro IT