由于阴雨连绵,山间大雾,本打算去的云和梯田没有成行,改道去了赏枫的古村落——官浦垟。
It's always dull and raining and the fog in the mountains。We are going to go to the "YUNHE" terraces without a trip, and diverted to the ancient village - Guanpuyang to go to the maple.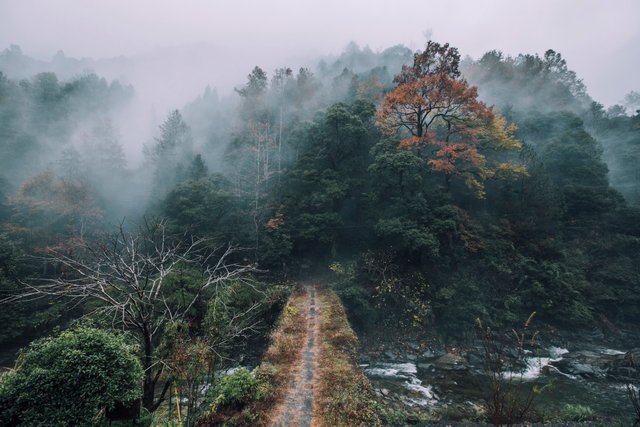 官浦垟位于凤阳山国家级自然保护区北麓,四边群山环抱,大赛溪穿村而过,把村子分为南北两面。村子南部山坡上建筑比较集中,青砖灰瓦马头墙为主,还有几个老屋还保留着原始的土木结构。
Guanpuyang is located in the north of Fengyang Mountain National Nature Reserve. It is surrounded by mountains on the four sides. Dasai Creek passes through the village and divides the village into two sides. The buildings on the southern slopes of the village are relatively concentrated, with brick-and-brick ash-head walls dominated, and several old houses still retaining the original civil structure.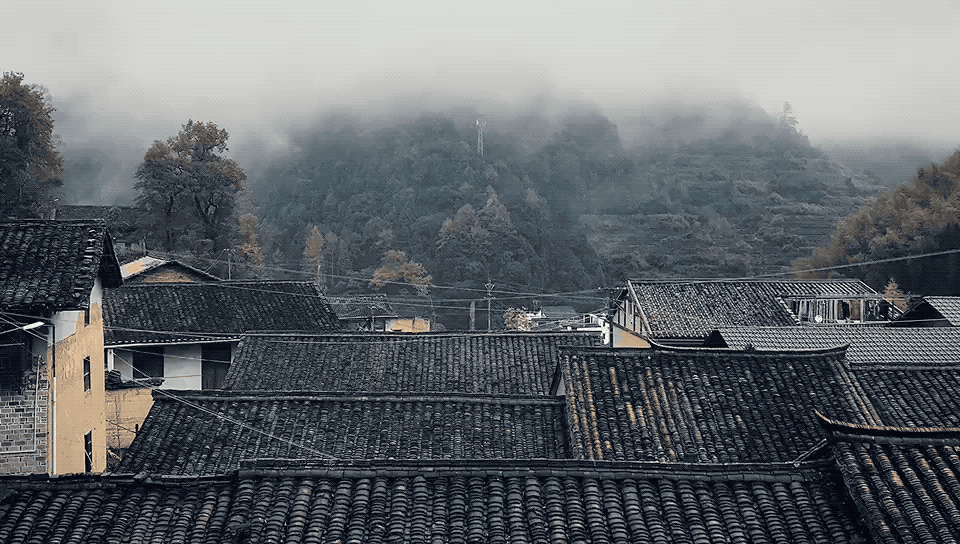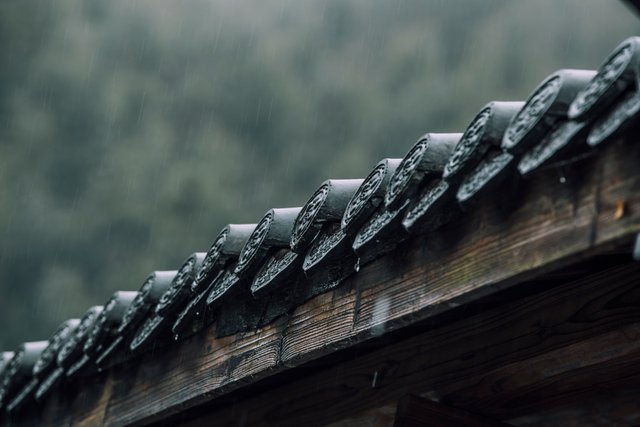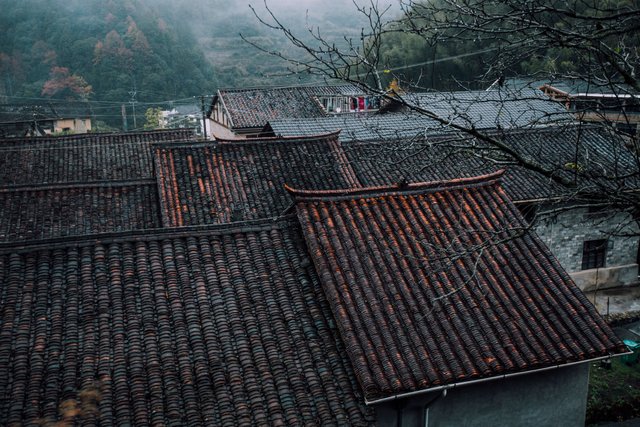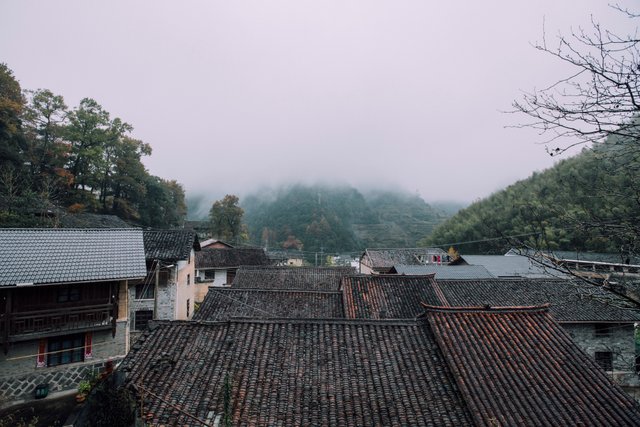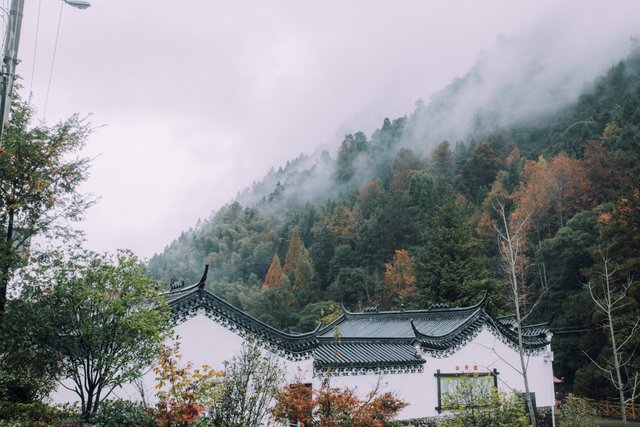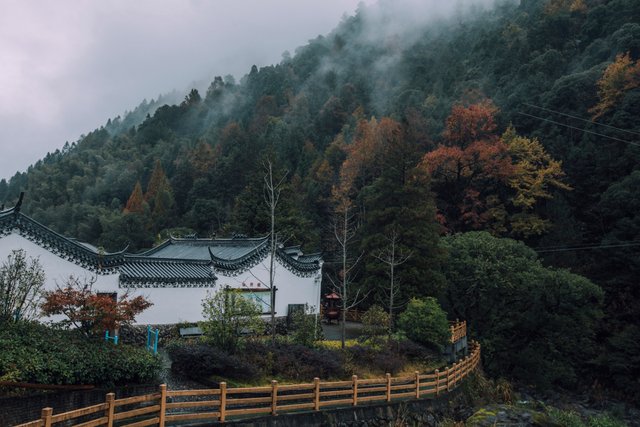 村子里到处都是布满青苔的石阶。
The village is full of moss-covered stone steps.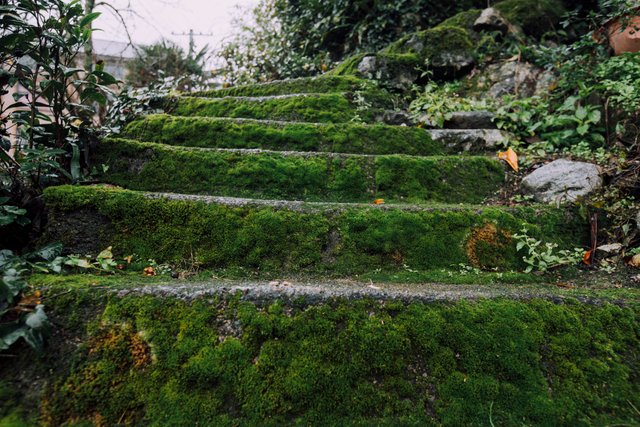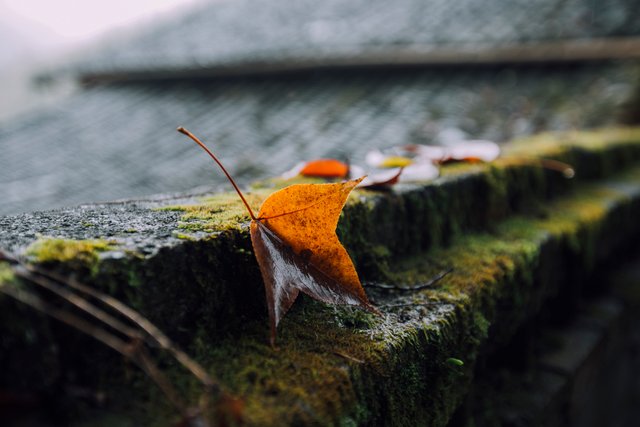 村后山坡上有多棵古枫,连日的雨水摧残,红叶铺满了树下的道路和房顶。
There are many ancient maples on the hillside behind the village. The rain has been devastated by the rain, and the red leaves are covered with the roads and roofs under the trees.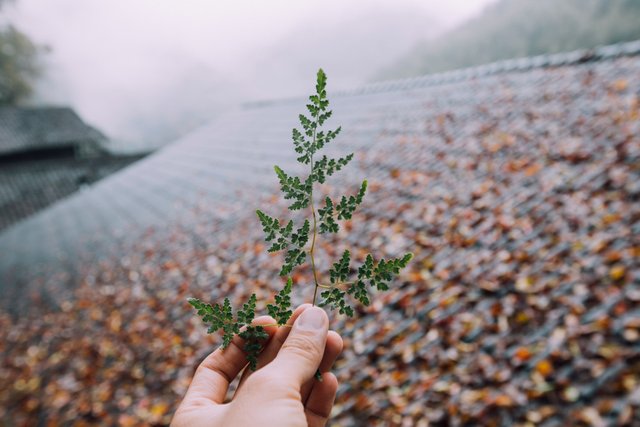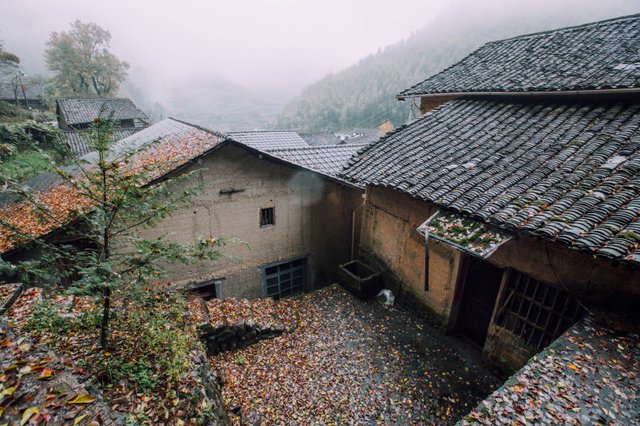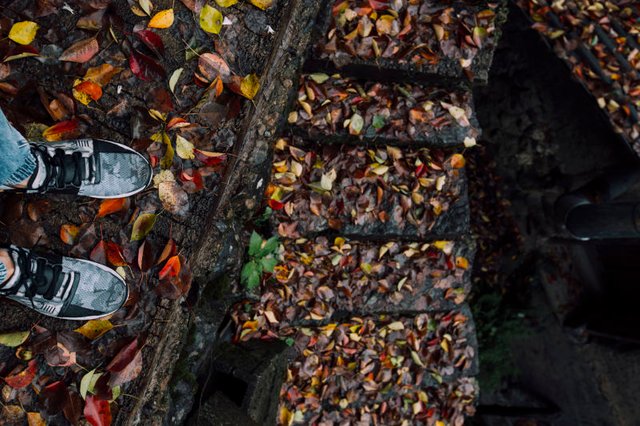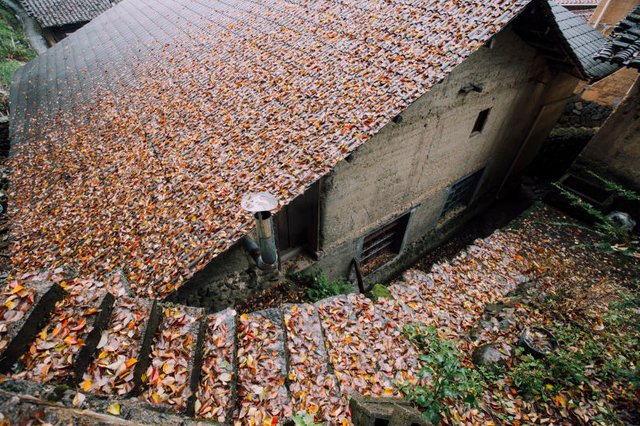 村头的大赛溪上,有一座古桥,如今已经长满了藤蔓和荒草。红枫、古桥、烟雨组成一幅美妙的山水画。朦胧中我仿佛看到了古村民正在溪边浣衣。
On Dasai creek in the village, there is an ancient bridge, which is now full of vines and grass. Red maple, ancient bridge and smoke rain form a wonderful landscape painting. In the middle of it, I saw that the ancient villagers were squatting at the stream.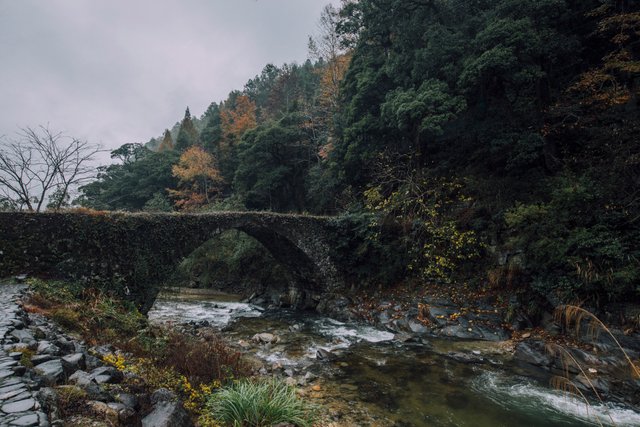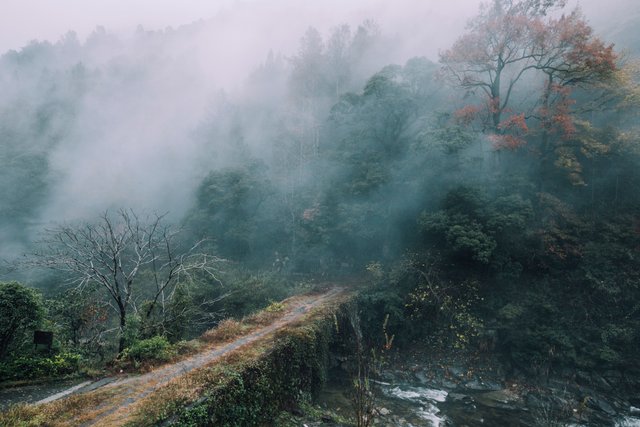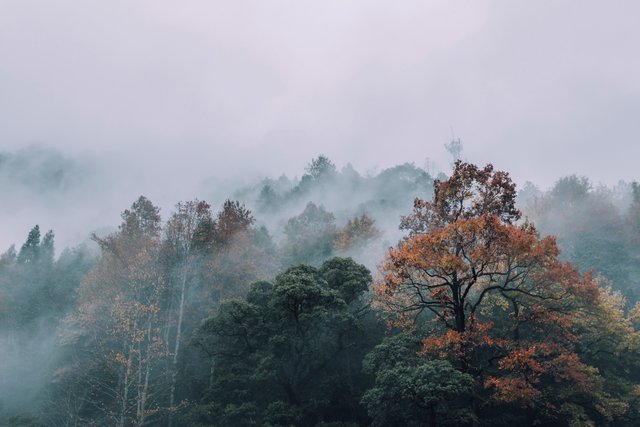 除了美轮美奂的风景,不得不说的是村民的淳朴。整个村子当时只有我们一家游客,村民们都聚在一起聊天打牌。我们问哪里可以吃饭,红枫农家乐的店主说可以给我们做,一人20,猪肉炖豆腐,两人一锅够吃了。饭菜做好后,发现还给做了一个青椒炒蛋外加一个炒青菜,都是田里新摘的蔬菜,非常的美味。店主还很热情的邀请我们尝下她们自己腌制的小咸菜和辣椒,最后两人5个菜,还是一人20。太超值了!只是吃饭的地方太简陋,抽不出手来拍照。农家小菜也没有好卖相,所以没有拍照。
In addition to the beautiful scenery, it must be said that the villagers are simple. The whole village was only a tourist of ours, and the villagers gathered to chat and play cards. We asked where to eat, the owner of Hongfeng Farmhouse said that we can do it for us, one person 20, pork stewed tofu, two people enough to eat. After the meal was done, I found that I had made a green pepper scrambled egg and a stir-fried green vegetable. They are all fresh vegetables in the field, which is very delicious. The owner also warmly invited us to taste their pickled pickles and peppers. The last two were 5 dishes, or one person. Too much value! It's just that the place to eat is too rudimentary and I can't take a photo. The appearance of the farmhouse is not look good, so there is no photo.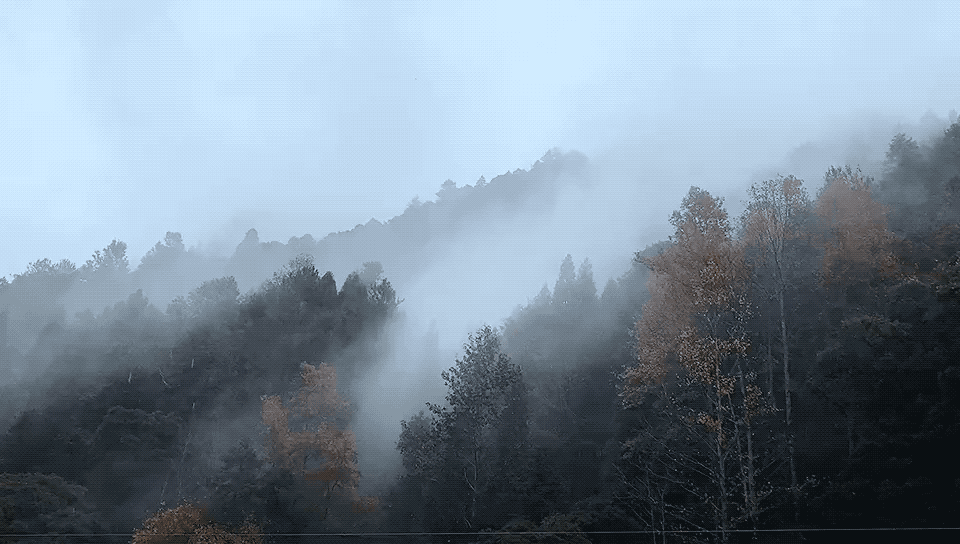 据说官浦垟夏天时非常的凉爽,有兴趣的朋友可以去感受下这份古朴的宁静。
It is said that GuanPuYang is very cool in the summer, and interested friends can feel the tranquility of this quaintness.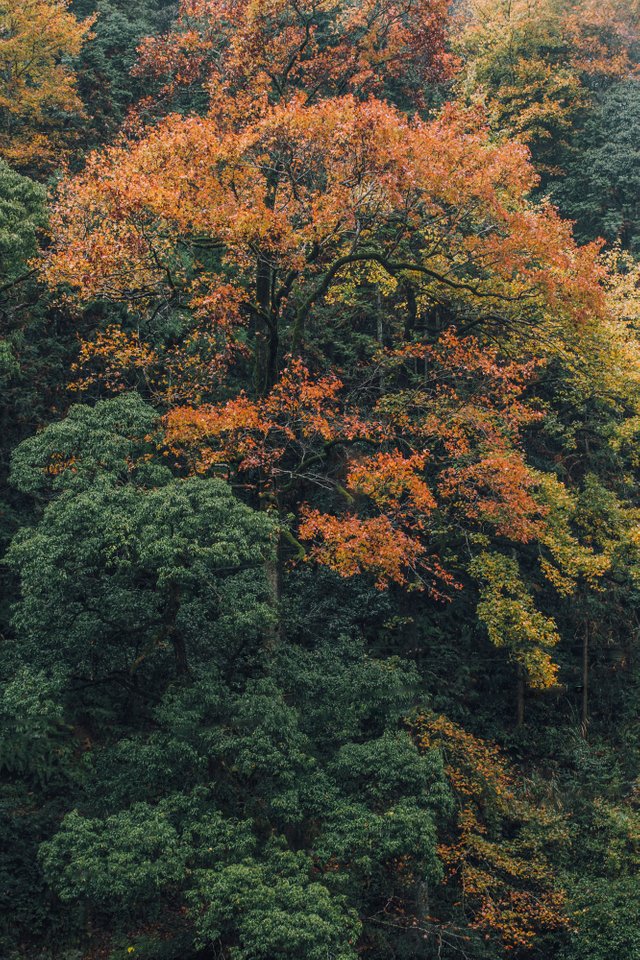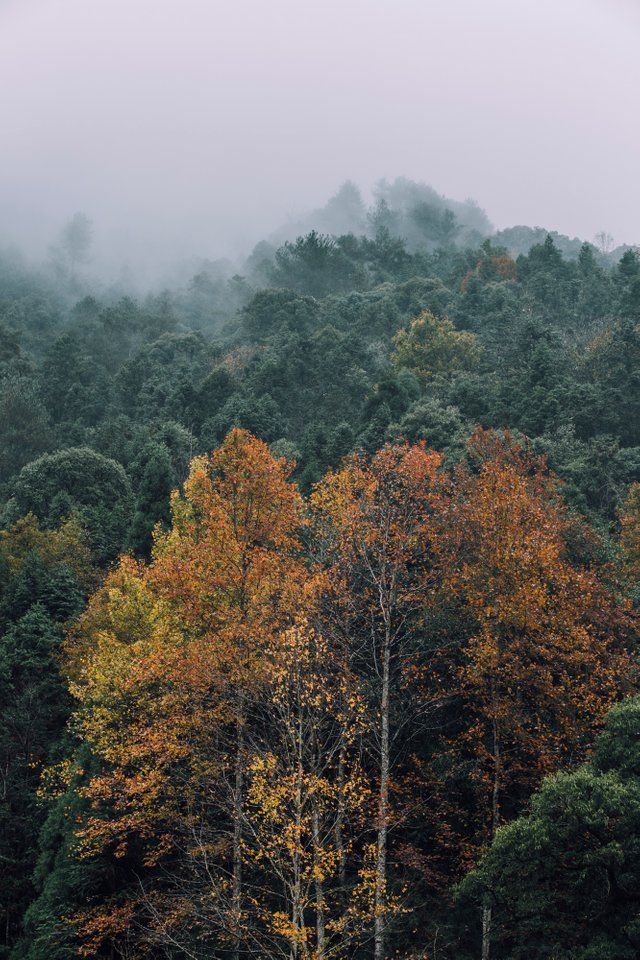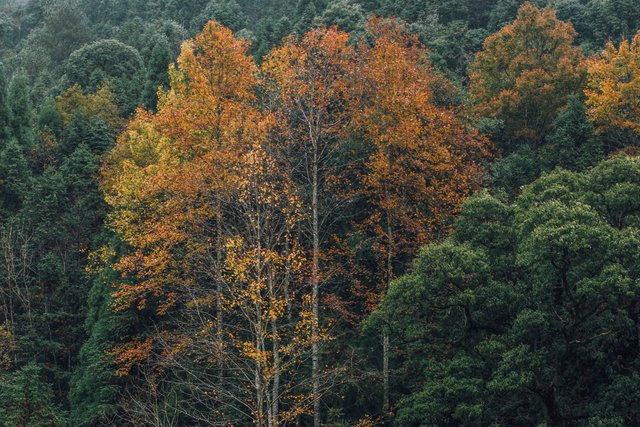 明天我会继续更新另外一个村落的风景。记得关注我哦~
Tomorrow I will continue to update the scenery of another village. Remember to follow me~
---
Posted from Steem中文社区 : http://cnstm.org/blog/2018/11/19/%e7%a9%bf%e8%b6%8a%e6%97%b6%e7%a9%ba%e7%9a%84%e6%9d%91%e8%90%bd-%e5%ae%98%e6%b5%a6%e5%9e%9f-villages-crossing-time-and-space-guanpuyang/
---