Time for the new steempearls! :) The steempearls are a report about the 5 topics, that I liked the most and I want to sum up for you. Please have a visit on them and enjoy the content like I did. All Thanks goes to all these famous writers out there. ღ
The first steempearl / ART
goes to
@kalemandra
for her
Magic Tree
.
Unfortunately I know watercoloring only from the kids. I didn't even noticed, that adults are watercoloring and what is possible with it! I am really surprised! Thank you for sharing this.
Then I want also mention the great
#colorchallenge
which
@kalemandra
started. It is a pleasure to see all these colorful pictures everyday. I love it! I already did my colorchallenge, but I think I am doing another one soon. Thank you for that great idea! It had a real big impact in the community, it is even on the tags on the right side of steemits entry page. Wow★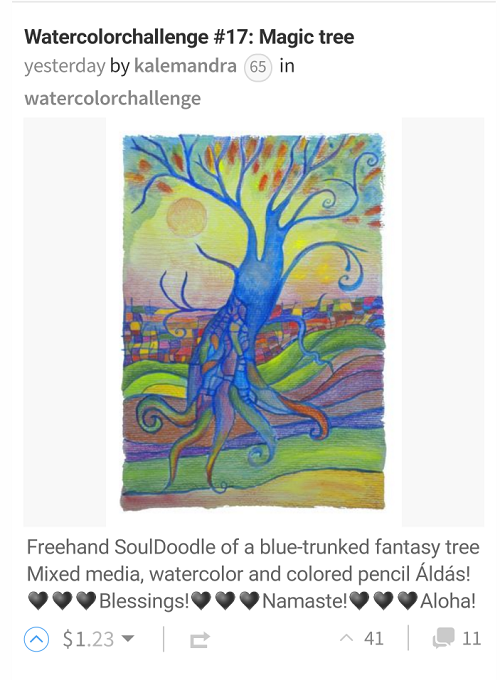 The second steempearl / PHOTOGRAPHY
goes to
@chrissymchavez
for
One of The Greatest Street Photographers You Almost Didn't Know
Right these days the photographer
@foxkoit
mentioned in a comment to me the lady Vivian Maier. I never heard of her and wanted to make a research about her later, when I stumbled over this entry. And so I saw the amazing work that Vivian Maier did and read the story behind the exposure of this photographs. Look at this photographs. Everyone let me just be astonished for a moment.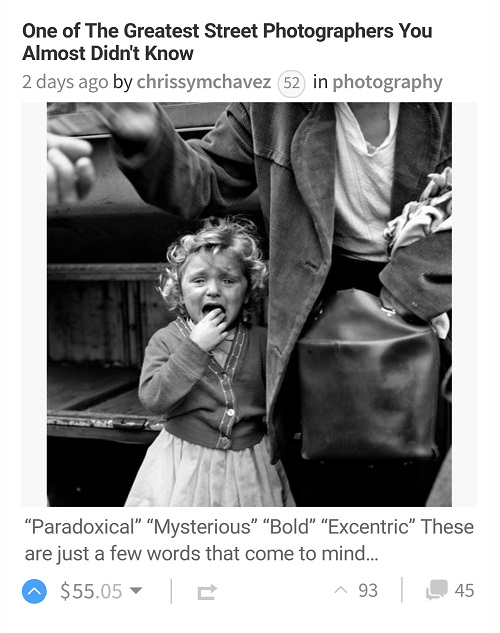 The third steempearl / SURVIVAL
goes to
Insect Bites And So On, Natural Help In Seconds! Survival Tips Part#1
As Mum, gardener and sometimes a little superstitious about using chemicals on every small disease, I appreciate this topic very, very much!
@Herbs420
has created some useful and valuable content for people, that want to learn more about the old knowledge of herbs and health. There are some really powerful plants out there, you just need to know them and try it out. I have my own experience with it in several cases - I totally agree with this alternative treatments (for the common diseases only!) and am happy that I found this blogger here.
The fourth steempearl / STEEMIT
goes to
@bitcoinparadise
for
Some Tips For New Users On Steemit
. In these days, we need content like this. There can never be enough help for all the newbies out there. And to all the new users I would like to say, that it takes a little time, to get through all this stuff about voting, steem, rewards, steempower, steemdollar, whales, flagging, etc. It is a littel confusing in the beginning. But with time comes knowledge.
And finally there is always changing - so the next hardfork is coming and then there will be new stuff to learn. Learn as much as you can. It pays off.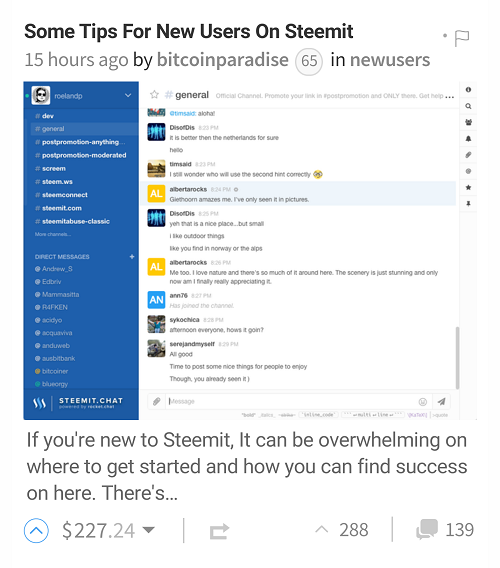 The fifth steempearl / MOVIES
goes to
@gmuxx
for his report about
CGI in movies a short history
. When I read his report, I really felt the passion the author has for the 3D Design. It was a really nice odysee to see the evolving of the 3D-Technique. Thank you for making it visible in this report! For Movie-Fans definitely a Must-See.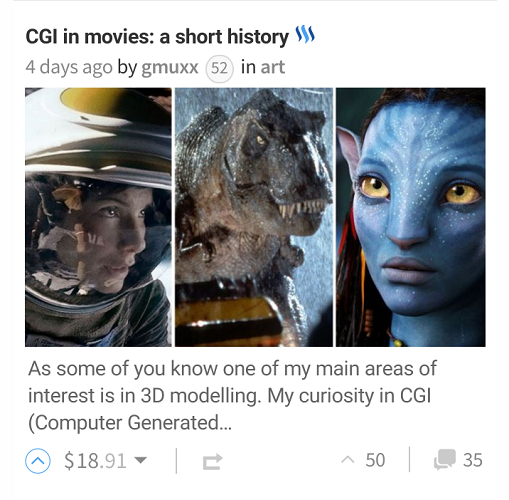 If you enjoyed the steempearls, feel free to make your own steempearl article and post it under the hasthag #steempearls ;) Have a great day and steem on ♠