Steem Monsters: Deck Building #2 - Daily Quests - "Stir The Volcano!"
Questing With Fire
Welcome to the second edition of my Steem Monsters deck building series! To kick this off, we're discussing how to approach the daily quests! Not only am I relaying my strategies here, but I'm also looking forward to reading yours in the comments below! If you haven't read Part 1 in the series (not 100% necessary unless you're a new player,) you can check out a link to that post at the bottom of this page :)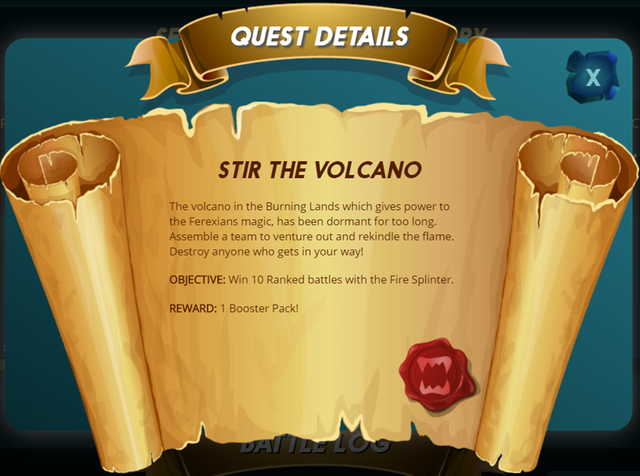 Today's quest is very similar to the last: Win 10 Ranked Battles with the Fire Splinter, and the reward is a free Steem Monsters Booster Pack. Alrighty then, let's do this!
Building The Deck
1. Review The Rules
First thing to do before building a deck is to check the Rules and Mana Cap.

Today we're operating under the standard rules, so there's no modification to how abilities & moves are written on the cards, and the mana cap is set at an explosive 25! Time for a big hand! Large mana caps can be tricky, especially if you're playing with a deck that isn't well upgraded, but we're going to make the best of it! Because there's no special rules, unlike in my last post, I don't have an initial strategy in mind before reviewing my available cards.
2. Choose a Summoner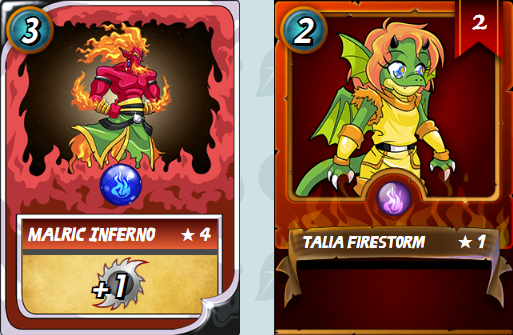 I have two Fire Summoners: Malric Inferno & Talia Firestorm. While Talia costs less mana, we have a huge mana cap today and Marlic has an abilitiy to grant our monsters with +1 melee attack, so we're going to go with him (Furthermore: Malric is a higher level and can summon stronger monsters. Typically, I'd only use someone like Talia under the Silenced Summoners rules modification - which does not apply today!)
3. Review Your Fire Monsters
I currently own 8 out of the 10 fire based monsters. I'm not too worried about it at this point, however, the legendary card Elemental Phoenix is something I'll be wanting for my fire decks in the future.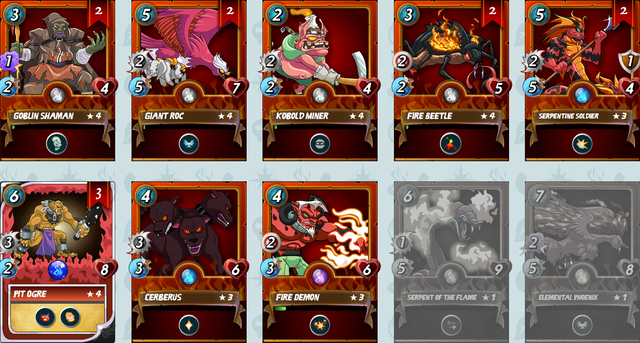 Because we're operating under standard rules, I'm looking at a decent balance between monsters with the following three attacks: Melee, Magic, and Ranged.
Right of the bat, I see my Pit Ogre as the likely tank card to have in the first position of my lineup. He's decently upgraded at level 4 to give me the Stun and Enrage abilities (upon reaching level 7, he grains the Void ability, which would be very useful for a tank, but at this time I don't have the budget to perform a mega upgrade on my fire deck.)
I also like the Fire Demon for a ranged attack with decent health, the Goblin Shaman with the Weaken ability (even though his attack is only +1 at level 4,) and the Fire Beetle with the Snipe ability. With such a high mana cap, I have a lot of options.
4. Review Your Neutral Monsters
Unlike the fire, I own every single neutral card :)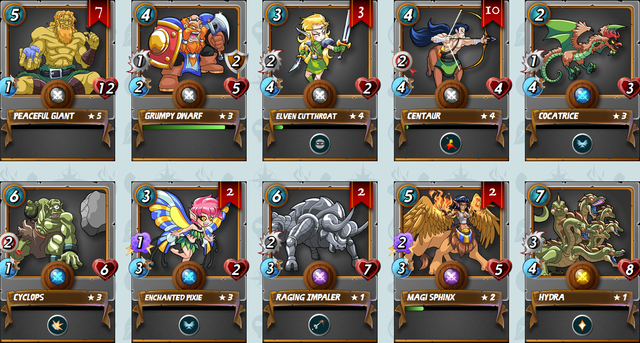 I see my Peaceful Giant at level 5 and consider building a deck with a double tank (which is certainly plausible with such a high mana cap.) Essentially, this can protect you from enemy monsters with the snipe ability (like my Fire Beetle has) which allows the sniper to attack monsters out of first position with either no attack stat (like my Peaceful Giant) or non-melee attackers. If I do this however, I better have large damage coming from my back row of monsters.
5. Make 2 Lineups
No lineup will be perfect, but you may notice that one might perform better over time than another, so it's good to at least play with two different ones when questing.
Here's my first build: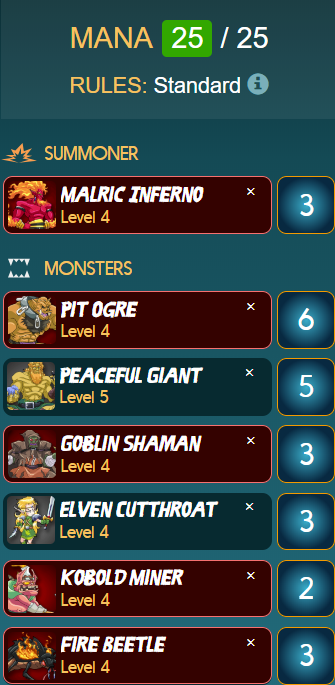 This lineup is based on the "double tank" idea I discussed earlier. It's not perfect (I'd prefer to have more damage coming from the monsters in positions 3-6) but it does perform well! In fact, it won against @marabara who is ranked #6 on the leaderboards with a rating score of 19,594! (I am currently ranked #393 with a rating score of 3,842.)
Here's a link to that battle if you're interested: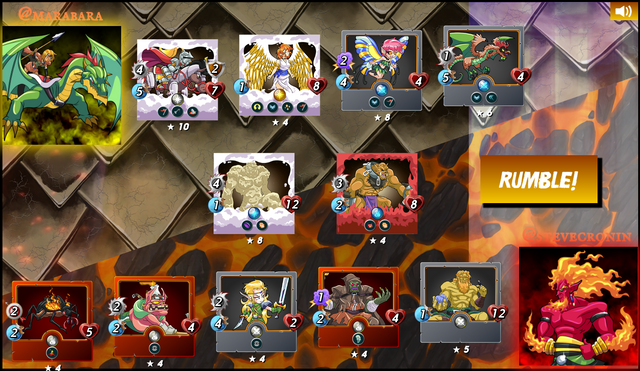 https://steemmonsters.com?battle=4da4400e4529c08bbdbca78ade5e4b6922402706&ref=stevecronin
Here's my second build: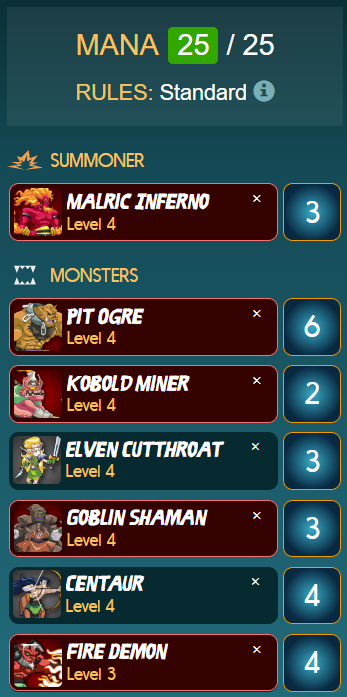 This is all about having good tank with decent damage coming from every other position (melee with the Sneak ability, and ranged in the back.)
How Did You Quest Today?
Let me know how you built your decks in the comments below! Or, if you have any feedback for me, I'd love to read it!
Other Posts by Steve Cronin