Steem Monsters Common Card Fantasy Story Contest! // Week 20
Hello everyone! This post contains my submission for Week 20 of the Common Card Fantasy Story Contest for the new blockchain-based collectible card game: Steem Monsters!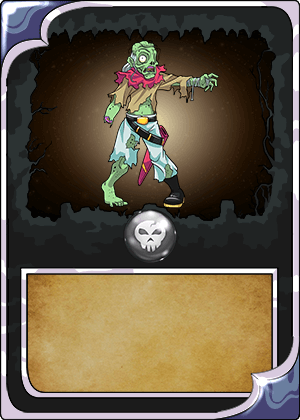 The Animated Corpse

"The Final Entry"
A Steem Monsters Story
I was once like you.
Seated by the fire among friends and party-goers. Offering half-smiles and sarcastic smirks to their stories, steadily pacing my glass of mead, and receiving propositioned glances from powdered faces with glowing skin.
I was once alive, a state of being that has become lost on me.
Have you ever fully acknowledged and enjoyed the firmness of walnut? Or, the warmth that makes contact with your body as if it's traveling through the air just to say hello. The eyes that lock on to yours, transmitting messages of affection?
For me, now, all of that is gone. For, I've been robbed. Like honey torn from a bee; a life's purpose purpose transformed into fuel for drunks.
If you're reading this, you're now aware of the brutal fact that I'm only beginning to accept: I'm dead. I'm dead and I can't escape this agony. Oh no, for me, death was not a sweet release. It is not a peaceful slip into the realm of infinite light and love. Death is awareness masquerading as life, sensationless and empty.
It was her fault.
She followed me, one early morning, on my walk home from the tavern. The air was cool with a thin mist I could almost taste. I can't taste anything anymore. Her face was obscured by a rusted red cloak, but a glimpse of her movements and her porcelain skin was enough to arouse my interest. I steadily paced towards her, as if my feet were moving before I knew I had the desire to walk.
I thought of the unopened bottle of mead I had tucked away at home. I thought of the sweet fermented honey, glazing my lips and eventually coating my throat.
I shouldn't have thought of any of these things. I shouldn't have continued to pace forward. I should have shaken my feet and scurried home to the fireplace, while I still could. What I would give now, just to be able to feel the warmth of a comforting fire.
Instead, I discovered myself motionless in front of her. In front of it. My head sunken, arms dangling, and feet rooted. My eyes pivoted upward as I saw two pale hands, with nails like talons, remove the red hood.
That's when I lost my life.
The last thing I remember is seeing her. The woman with no face, spare two eyes, each containing black diamonds. This was the end. At least, that's what I thought.
I awoke without a sense of how much time had passed, somewhere in the outskirts of the town I once resided. My mind, no longer my own, is pulled towards another place and I fear I haven't much time before I'm overcome completely; doomed to eternally wander the land at the will of someone else. At the will of something else. At her will.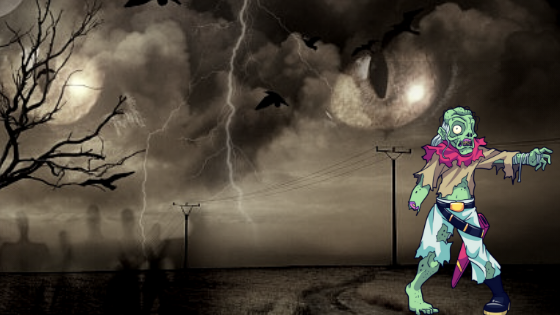 Her eyes, ever present and ever forceful. Guiding my actions until they are no longer my own.
I sit here in these seemingly abandoned quarters, drafting this note: the final entry of my humanity. When the memories of my old life fade, this is all that will remain.
Dear reader, beware the red-hooded eyes, the black diamonds. If we ever cross paths, our story shall end with the brightest blood, and she'll be watching with the greatest amusement.
Do not follow me to MorTis, for I soon will reside among the Dark Eternals.


Thanks for reading!
If you haven't heard of Steem Monsters, then you're missing out! It's a brand new Collectible Card Game deployed on the STEEM blockchain! If you're interesting in playing, consider using my affiliate link to sign up!
I blog a lot about blockchain-based games, among other things, so if you enjoy my content, then give my Steemit blog a follow and perhaps even upvote this post!

All images in this post are from the @steemmonsters Steemit blog.