Battle Royale in SteemMonsters - Lvl 3 Hydra vs Lvl 1 Frost Giant.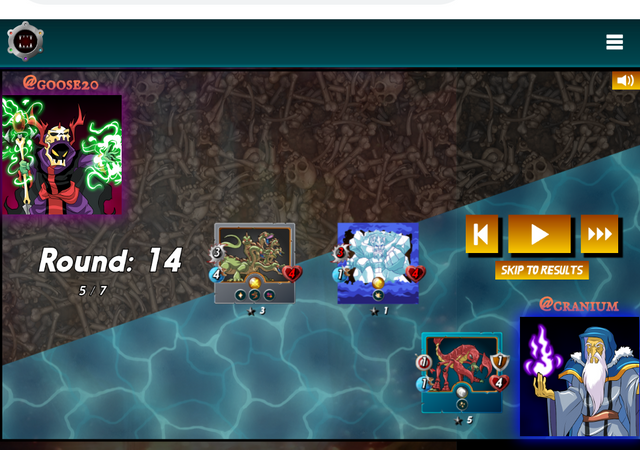 One of the most fun battles I've been involved with in the SteemMonsters game.
Hydra lvl 3 vs Frost Giant lvl 1 with Crustacean King for backup support - they just slogged it out for ages (15 rounds).
Watch it here:
[https://steemmonsters.com?battle=357e3759f88b9eb1b22899fc53b9cee39d96e7ff&ref=goose20]
I honestly didn't know who would end up dealing the death blow to the other.
It's battles like this one that has me playing SteemMonsters almost daily. It's so much FUN!!
Have you joined all the fun yet? Purchase your Starter pack by using my ref link: https://steemmonsters.com?ref=goose20
Thank you for dropping by 😎