Steemmonster New Additional Tourney Format?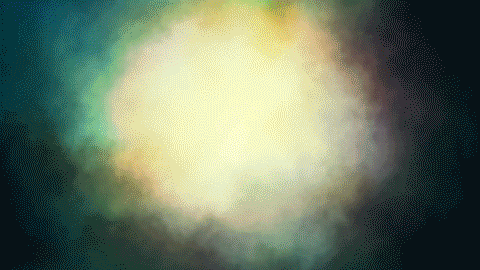 Disclaimer:
First I want to say that I think Steem Monsters is an incredibly good and developing game. I have been around since the beginning, and have watched the progress firsthand. This piece is not in any way either a fanboy piece though, nor is it a post where I am going to grumble either. It is an attempt to add something to the game that I feel is missing (and add excitement with our cards).

Additional New Format For Tourneys
Context
Before I go over the actual format and what I would suggest, I want to explain some reasons I have for my thoughts and give everyone the "context" of my thinking. Only in this way can people understand the purpose for the idea.
Emotional Attachment
In real battles in the real world, whether it is sports or war, there is a tremendous amount of time, money, and effort spent to have the people "buy-in" or "enjoin" to the effort. If you think of war, how many people get "vested" in supporting their side (whether directly or indirectly)? Also with sports, if you have ever been to a college football game, you will know that your arch enemies are your enemies and their fans are stupid/rabid nuts. The bottom line is there is an "emotional attachment" that occurs when you "pick a side", so all great battles have that characteristic and people "involved with the battle" have much more passion than those that are distant.
Your Team Is YOUR Team
This attachment leads to a bonding with your army/sports team. As a result of that, almost all battles are fought with 2 sides (the good side and the bad side). Your team may have allies which will assist you, but you will not switch sides very often (if at all). You will have your group of troops/players, and the goal is that your side wins whatever is being fought over. Take the Super Bowl for instance, many people are rabid Patriot fans and they will definitely not switch to rooting for the Rams midway through the 2nd quarter. Similarly, if you believe in the purpose of your country's war with an enemy, very few will change sides halfway through the fight and fight for the other side. So the bottom line is there is natural mindset in a battle to "want" to fight your enemy team with your group of soldiers/players.
People Spend Lots Of Money To Support Their Battles To "WIN"
Finally, when people are vested in a group of soldiers/players you will notice they tend to open up their pocketbooks. From a serious decision to fund the "war effort" with "war bonds", to the frivolous clothing and accessories that fans adorn themselves with, there is a massive infrastructure that gets built to encourage people to part with their money. Don't kid yourself, this is because people "LIKE" to root for a side and will do many things in support of their "team" or "country".
Bread And Circuses Keep People Interested
The Roman Emperors were famous for the saying "if you want to keep people docile to rule them, give them bread and circuses". Their version of circuses at the time were the "Gladiators". They created these "battles" so that people would be "entertained". And it worked for many many years, as people were entertained by rooting for their particular favorite gladiators in battle. The Roman rulers also realized that winning wars was good for the morale of their citizens. Their dominance in battle made their people feel "superior" and kept their attention on the Greatness of Rome.

New Format For Tourneys To Reflect Real Life
The current version of tournaments are fine (and I'm not recommending to get rid of the format), but I do think there is room for another format that will enhance the game and capitalize on the issues discussed above. By adding another way to play the tourneys, I believe it will add a dimension that isn't currently available.
Single-Splinter Tournaments
For reasons discussed in the context, the idea would be to introduce single-splinter tournaments where people have to "pick a team" in advance of the actual battles starting. You can pick any of the splinters to take to your battle "in advance", but you must play that team the whole tournament. The difference is you (or your opponent) can't take all the teams into the tourney and cherry pick which team to use depending on the games conditions. In essence, this format would force the player to "pick a side". I'll go over the rules in a bit, but first I'd like to go over the ramifications.
Ramifications
Requires more skill with your deck, as you have to really understand the game AND your opponent.
Levels the playing field by elevating skill versus the players that paid the most to get the best cards at their disposal.
Increases excitement as players naturally develop their favorite splinters/cards.
Increases card sales as players want their team to be the best at the levels they play, plus they can use their money more concentrated and will not feel they have to "buy everything" to compete.
Last, but definitely not least, increases retention as game victories are seen as more attainable by specialization and skill, so benefiting those with limited assets to increase the player base.
Explanation of Ramifications
On point 1, right now a game's success requires a few things: 1) a good deck (ie. best decks tend to win) 2) understanding of the game (card characteristics as well as many scenarios and 3) experience. While obviously you need to have experience and understanding in the new format too, the one thing that would change is the reliance primarily on a good deck. I would argue right now in the current tourney format that a good deck is the primary determinant of success of those factors. Whereas if people had to a) announce their splinter selection pre-tourney and b) stick with the "same team" in all matches it would make the skill aspects much more valuable relative to the size of the deck.
What if you can't just pull out Selenia, or if you did, had to use the purple team in EVERY MATCH? Do you think it would be as devastating? Do you think you might find a way to counter it if you are the opposition? If you think this through, it will make people have a better knowledge of their decks and be more focused on strategy to overcome all types of opponents. Right now many people see the game and the mana, and have a "canned" selection of what to play in that scenario. No longer could this happen as knowing your opponents is way more valuable in every match.
On point 2, by elevating "skill" to win an entire tourney, a player can replace his knowledge for the requirement to have the absolute highest level of cards. As anyone who has played in a diamond tourney has discovered, you currently have no chance if you aren't at or very near max level cards. With the new format a player can "shock" his opponent by correctly understanding the likely cards to be played and put up countermeasures for more effectiveness. Think using magic reflect/void/silence against an anticipated Magic onslaught. Or beefing up the shields if you know your opponent plans to hit you with a Selenia air assault.
On point 3, it would be only natural that if people have success with a splinter that they will continue to develop it. They would turn into fans and have "favorites". Also, when new cards come out for that splinter, they would be interested in obtaining them so they can use them as part of their arsenal. Right now, many players don't bother with some cards because they aren't necessary with an "optimal team" based on free selection of splinters in each game. But if you had only Death Splinter to fight with, most people will get every single one of the black cards to make sure they can handle anything that comes at them in a tourney. @yabapmatt has done a terrific job of making all the cards meaningful, but his genius isn't really shining through yet because people don't "NEED" them to win if they can always pick the optimal splinter to win. And when people feel they have a chance, then they have FUN playing. Its that simple.
On point 4, as mentioned above, it will help card sales. If a player can have a level 3 deck across the board, maybe they feel they could instead have a seriously good level 6 deck to compete in the gold league levels. Who knows, once they get a taste of level 6, maybe they even decide to max out that favorite splinter and go for the gusto. Its certainly easier to max one splinter out (including neutrals for support), than it is to try to max everything out.
In addition, as mentioned in the context, if players get "favorites" then there are many examples where they will spend money to support their team. If you favorite splinter was blue, do you think you'd have the Ruler of the Sea by now? And while the Exploding Dwarf might not ever get used in day to day combat, my guess is that someone specializing on the Fire Splinter will feel that card is a must. So I would argue that card sales will go up if Single-Splinter tourneys catch on.
On the final point 5, people have to feel they have a realistic chance of winning to want to play. It requires time, money, and/or effort to play most games, so feeling like you have a chance is very important for your mind to want to spend any or all of those resources. That gets infinitely more important when people have less resources. So in order to increase retention, the goal would be to give people a realistic shot of winning. As stated above, this format will increase those odds as people can substitute skill to make up for any shortcomings their decks may have versus their opponents. To me, its easy to get people to try something, the harder part is to keep them wanting to come back!

How Would A Single-Splinter Tourney Work?
This is the easiest part of the post. It would work exactly like the current tournaments, but with a few changes to adapt it.
Pick your Summoners before the tourney starts. It can be the summoners of any of the 5 splinters OR also the 6th splinter Purple. You would be limited to using only the summoners you select. For example, if you pick blue you can use Alric or Xia.
Summon your Teammates from one of the 5 splinters. (NOTE: if you picked the Purple Summoners, then you can still pick one of the 5 splinters plus have your purple team too. With Selenia/Daria and not Alric or Xia) For example, you obviously will take the blue team if you took Alric or Xia; but you could also take the blue team (without Alric/Xia) with the Purple Splinters as well.
If you can't play a game in a match because the computer didn't select your team as an option (or your opponents), then you just don't accept and submit a new challenge.
That's it. Pick your Summoners, pick your teammates, and work around the fact that sometimes a splinter is excluded.

Test Tournaments?
If people like the idea and want to try it out, I will set up 2 tournaments for next weekend. I will have one Silver Level Tournament and one Gold Level Tournament on the same day and players have to pick one tournament or the other but not both.
On prizes, the gold level tournament will get 2x the silver level tournament so that people with better decks get somewhat higher rewards. But I will also "pay as deep as I can", meaning that I will try to get as many prizes as possible to players, so the payouts be a bit smaller for each position finishing at/near the top.
I will donate all the liquid money from this post, plus add in 30 steem myself as prize money, IF I feel that I get enough interest in the idea. I don't want to waste my time or money if people don't want to test the idea of course.
I will also accept any money from any other people that like the concept and want to donate to the prize pool. I didn't ask @aggroed and @yabapmatt for money from their prize pool because I figured they will donate if they want to support the idea, but I didn't want them to feel pressured to do so.
I don't know how this idea will be received, but obviously if people like it, then I will be encouraged and proceed. If not, then its ok too as I have faced being wrong more than once in my life. ;)
So if you are interested in playing in a test tourney, or want to comment about the idea, or have any questions, feel free to hit the comment section. I look forward to hearing what the thoughts are and embrace opinions and feedback. And btw if you really like it, then let @yabapmatt and @aggroed know too. :D
ps... if anyone is willing to donate, please just give me the expression of interest (versus sending the cash) as we won't know for a couple days whether or not we will go forward with the idea.