SteemKitchen Contest #3 - Cheap and Cheerful - SweetCorn & Celery Potato Salad - RECIPE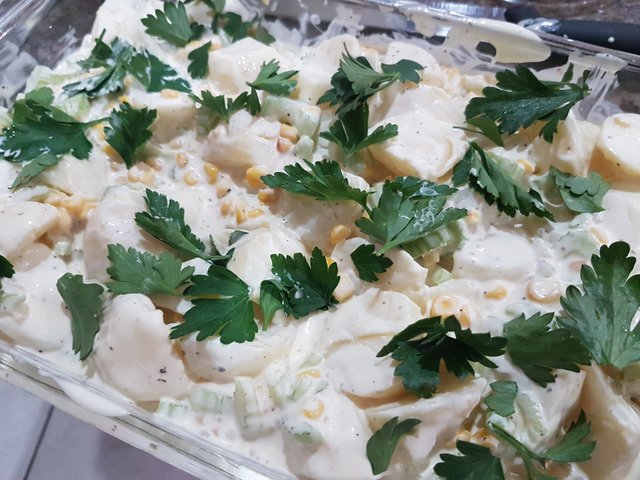 SweetCorn & Celery Potato Salad
Potatoes is a big favorite in our house and while thinking about a recipe for this week I decided to give you my favorite version of the good old trusty potato salad.
Very economical this came to 4 Steem Total.
---
Difficulty : Easy
Servings : 6
Preparation Time : 10 Min
Cooking time : 1 Hours
---
Ingredients :
1 kg x Medium Potatoes
500 g x Sweet Corn
1 x Large Onions
4 x Stick Celery
500 ml x Mayonnaise
200 ml x Milk
Salt & Pepper to taste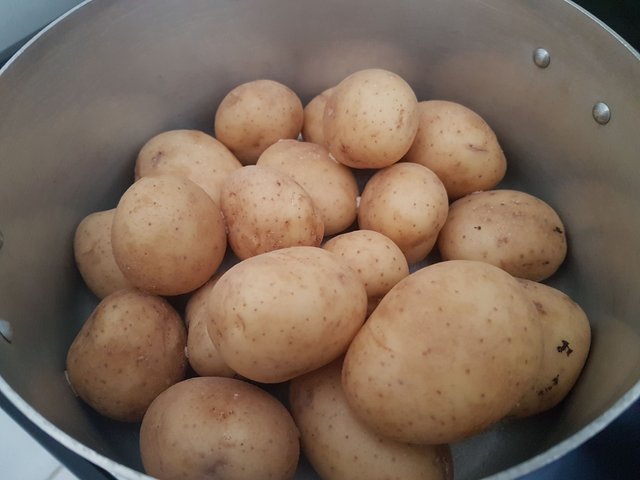 ---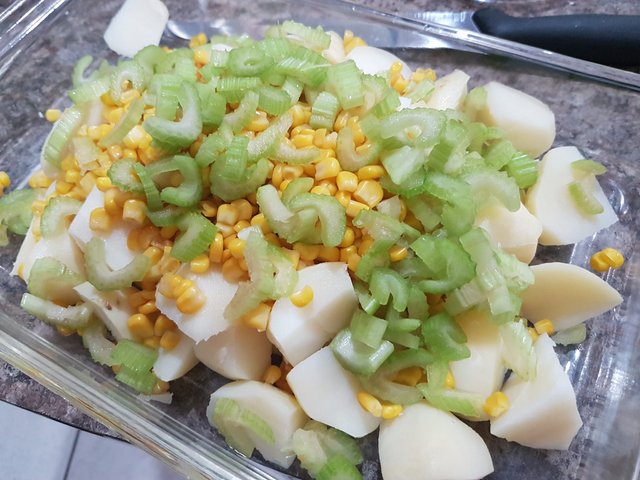 Step By Step :
Place all the potatoes in a large pot and boil until you can easily stick a small knife into the middle of the potato and drain the water and let it cool down.
Also boil up the sweetcorn at the same time
Peel the skin of all the potatoes and cut into medium sized blocks.
Add all the sweetcorn
Chop the celery into small pieces and also add to the potatoes
Mix the mayonnaise with the milk to get a nice smooth flowing consistency and pour over the potatoes
Stir and mix it all together until everything is covered. Store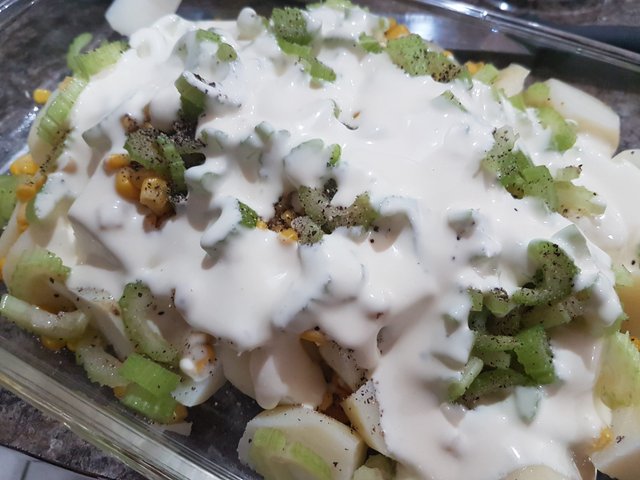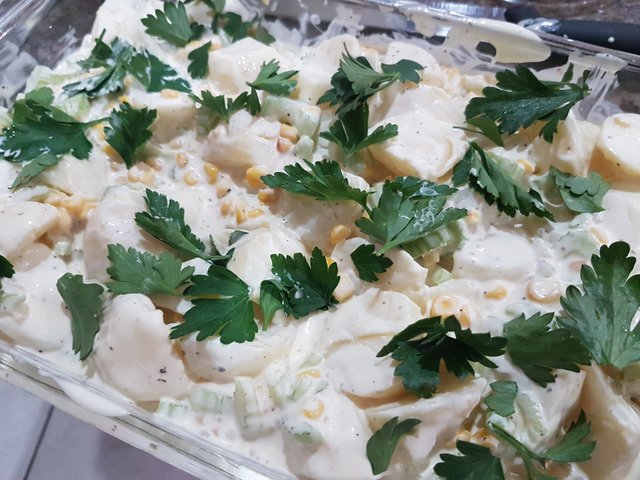 ---
Serving Suggestion : Potato Salad goes with any meal as a Side or even on its own.
---
Another easy dish to prepare for the person working away from home. Lots of flavor and good to store in the fridge for a few days to enjoy any time.
Until Next time....... May the Hunger Stay with You. ps. I forgot my card ;( yet again
---

Click banner above to go to SteemKitchen's latest Contest Released this week. We are looking forward to a wonderful selection.