3D video for Olivia and superstar story
Boss @dimimp am proud to announce to you that the 3D video of our dear Olivia and the superstar video is finally out here.
I know the months you spent writing this lovely story just to teach us that kids maybe smarter than their parents.
Now that the aims of steemjet is to go into video and music, here is the first official video of steemjet by @ninoh22 and @Kristenantai01 for the audio narration assisted by @thompson2 and @oyec.
This is the full 3D video for Olivia and superstar story written by @dimimp, all the 2D illustrations was done by @shrazi from page 1 to 48.
This 3D illustrations was done by @ninoh22 and assisted by @thompson2.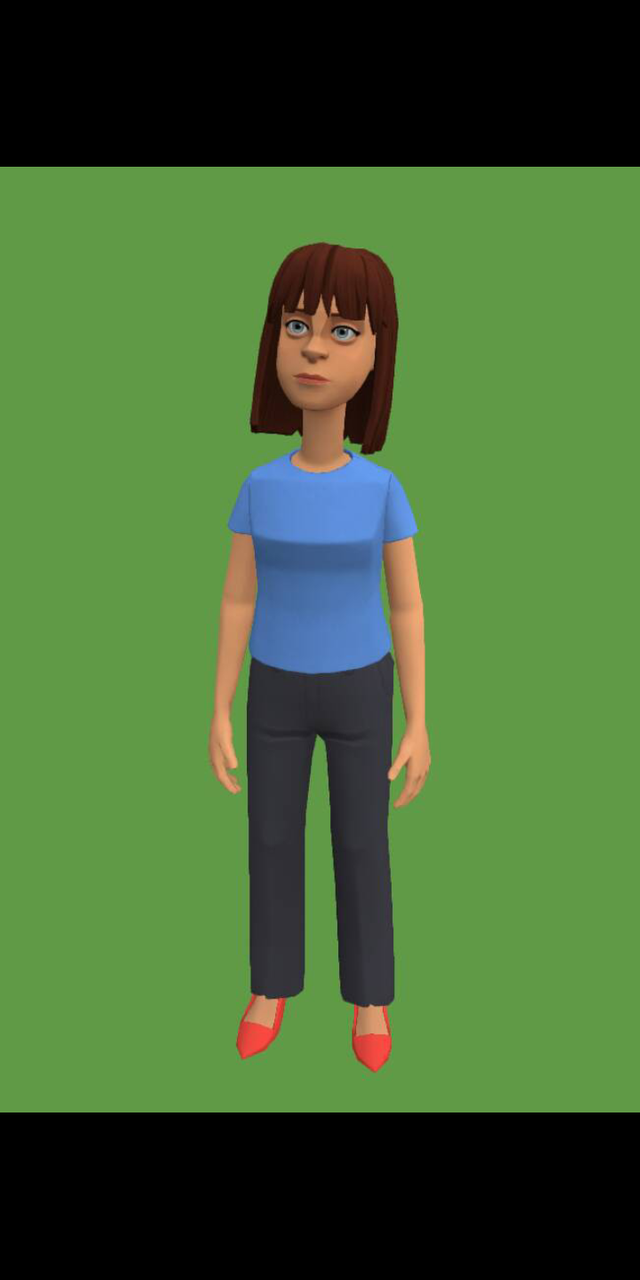 @kristenantai01 did the video narration, she traveled down to western part of Nigeria for the collaboration of this video and assisted by @oyec, they all worth to be compensate by @dimimp.
@dimimp sir,
You promised to give me 2000 liquid steem after when I complete this video. I will like you to know that the deep fall of steem really affected me in the production of this 3D video. Please sir, I will like you to increase the amount to 3600 steem, so as to proof how much you love what have done for you sir. If you can pay 4800 steem for 2d illustrations by @shrazi when steem was still valuable. I don't know the reason why you won't be able to pay 3600 steem for 3D full video regardless of the current price of steem which am sure you are aware of.
Proof the same @dimimp that funded @shrazi illustrations with 4800 steem and fund my 3D video with 3600 steem, I don't mind if is even more than what I requested for. As you do tell us, that :
"show me what you have done and I will fund you."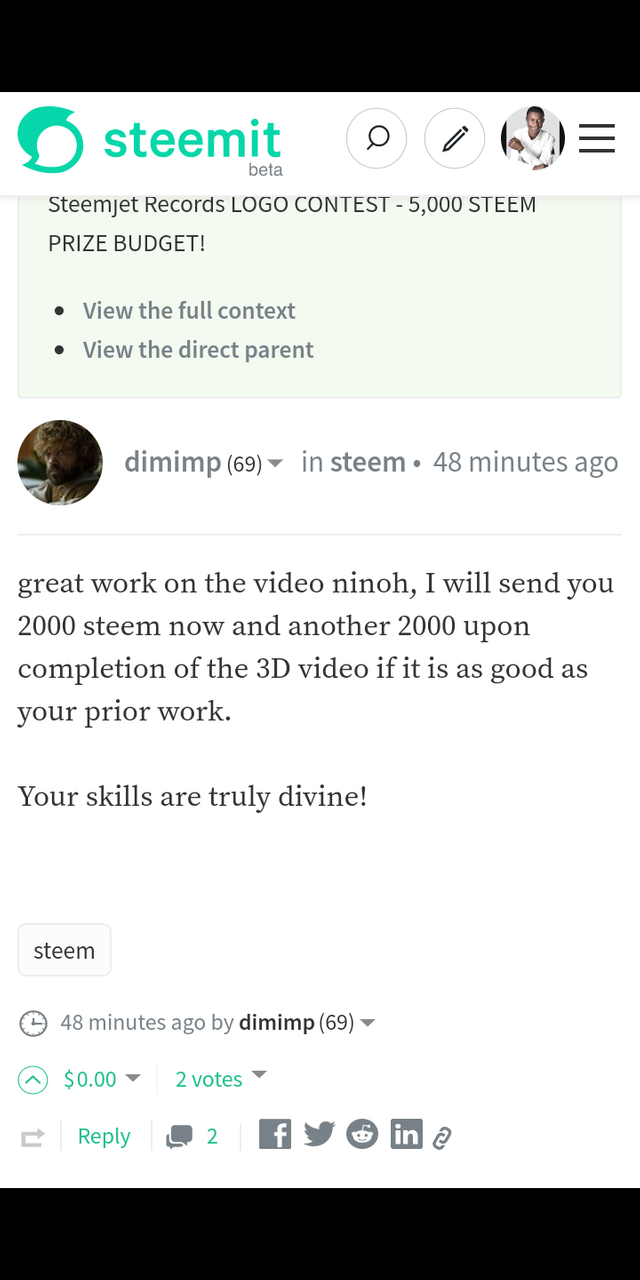 Few month ago @shrazi make an animation of the full story in which you paid him $200 in Upvote per page 48*200 = $9600 upvote , and he was given 4800 liquid steem (pure mathematics 😂) .
This real shows how much you love this story by spending 4800 liquid steem in pictures, I can't just imagine how much you will wish to spend on video , times 2 of the fund (9600 liquid steem) ?
This is why requesting for 3600 steem or more for this 3D video is not much.
Sir @dimimp here is the link to @kritenantai01 request for the voice over for the 3D video.
https://steemit.com/@kristenantai01
Request for the first official 3D video

3600 liquid steem for @ninoh22
Promotion to space force 1 (#sf1)
1500 liquid for @kristenantia01 for compensation for the clear and professional voice over with different voice .
Compensation of 500 steem each for @thompson2 and @oyec for assisting for the success of the 3D video
That is the list of the request for the first official 3D video with full HD and professional voice over.
Am very sure this request is what you can do. For @dimimp to give 4800 steem to shrazi for the pictures, you can give more than that for the 3D video.
Suggestions.
What will be the essence of making 3D video for the kids?
We want the kids to learn and know that, they may be smarter than their parents.
This video will really help the kids if we can publish this video.
My plan to publish this video, is to place it on Digital Satellite Television [DSTV]. On this DSTV we have many cartoon stations which the kids love to watch, like Cartoon Network channel 301 , Boomerang channel 302 , Nickelodeon channel 305 , Cbeebies channel 306 and Disney channel 309.
All this channels kids love to watch cartoon.
I will like to know if you have interest in publishing this video on this channels by replying , so I can make enquiry for it.
Am sure kids will love watching this videos on DSTV channels.
As you said, that we should love your words, I know you love the kids and you will be happy to see the kids smiling, kids are also happy when watching 3D cartoon videos this is why I love to make this happen.
I will be very happy if all my request can be grant on to me sir as this is the first official 3D video of steemjet. Please also visit @Kristenantai01 request for the voice over in different sounds.
I will keep on working for the betterment of the community. I love steemjet community.
Boss @dimimp in addition to my request I will also like you to sponsor me to Poland for steemfest to learn more about crypto, so as to be smart as much as Olivia