I had a great morning drinking my coffee with the guys on SteemSpeak.
We talked about upvoting your own posts with @whatsup ( check out @whatsup/what-if-we-encouraged-self-voting )
Touched on upvote bots, than had some discussion on what is required from a witness with @matt-a (witness : @agoric.systems).
Then it happened - the Wired Article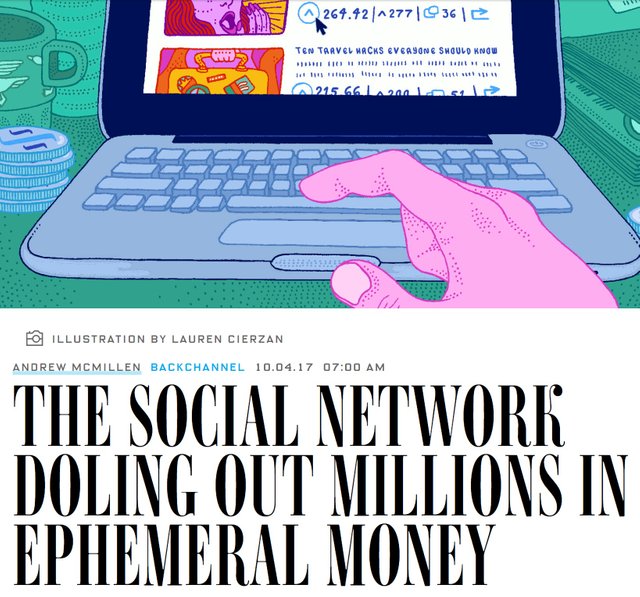 Everyone started talking/writing about it...
@holoz0r/steemit-hits-wired-in-the-mass-media-our-breakout-moment
@whatsup/a-fun-article-about-steemit-and-steem-on-wired
I did promote it too :)
https://twitter.com/Zinovi/status/915829165957484545
https://www.facebook.com/zinovi.boyadjiev/posts/10156656221252564
I am not sure if I agree with everything written in it.
If it brings more people into the Steem ecosystem, good.
Still, with the long waiting time for account creation, and the problems with posting in non-latin languages, I don't think that we are ready for prime time. That should be fixed soon (TM) - https://github.com/steemit/condenser/issues/1771
I am looking forward to that. Hopefully it would land before the media tokens (coming early next year). I could write a quick fix and do a pull request, but I trust @sneak and the @steemit team will do a better job than me..
Close to the and @fyrstikken's voice came from the heavens and now we know - good things happen to the people that vote for him as a witness (@fyrst-witness)