Steembux is here!
It's up on github right now, what are you waiting for?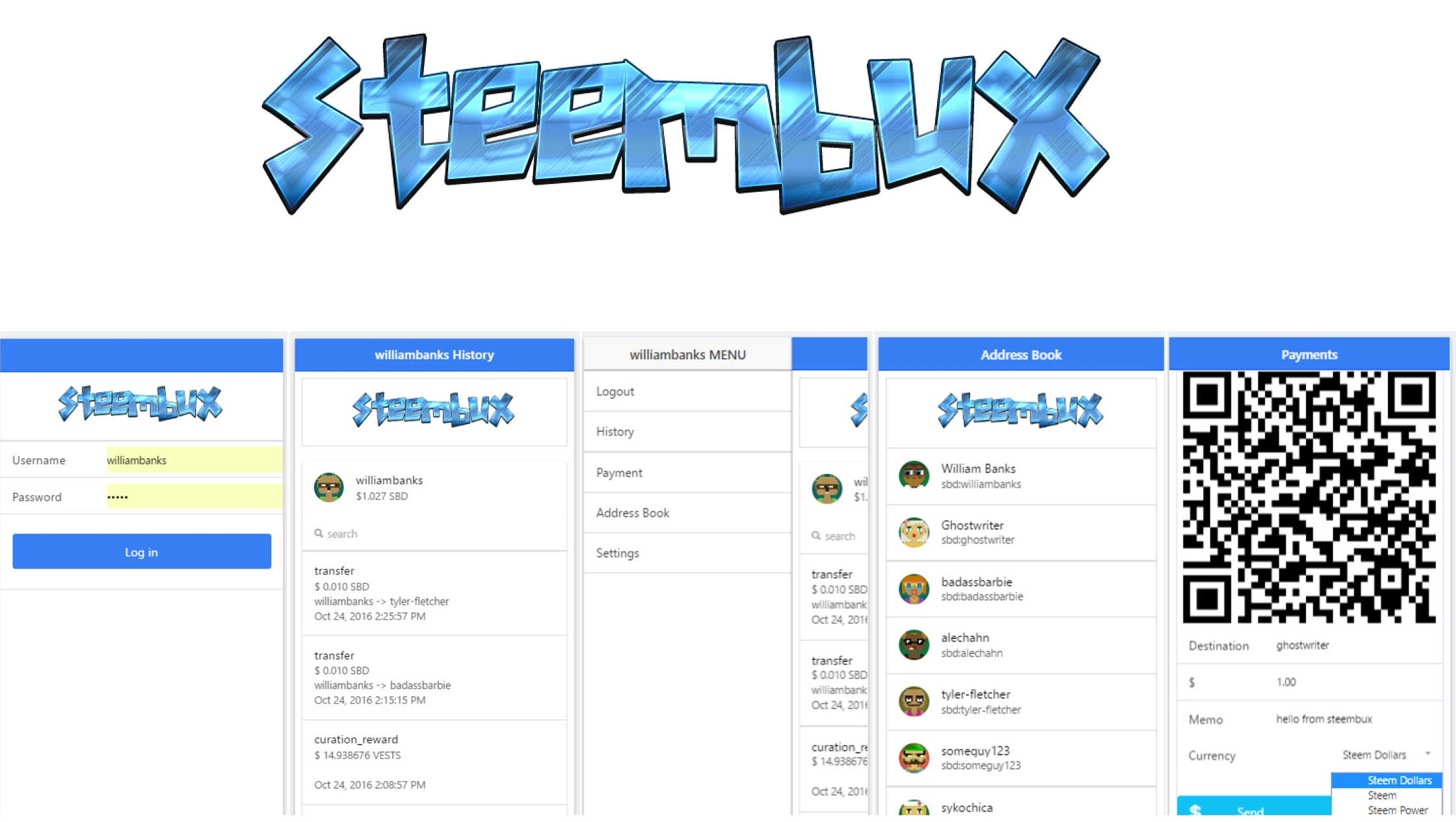 What is steembux?
We announced steembux last week
But to give you a quick recap...
It's the change purse from steemit's very own game, Havin isolated into it's own standalone app.
It's not meant to compete with other excellent steemit mobile interfaces like esteem
But it is the only wallet for steem that's ONLY a wallet!
No social media features, just a simple cut and dry crypto wallet.
The aim of steembux is to be the last crypto wallet you'll ever need. With blocktrades integration, the wallet allows you to safely keep money in steem dollars.
Then you can spend your steem dollars in whatever currency the merchant happens to prefer.
In our previous announcement we mentioned that steembux will be released into the Google Play and iTunes App stores where you will be able to purchase steem and steem dollars directly using the in app purchase API. We are now in the process of getting steembux compliant with app store terms to enable that.
This release is strictly the open source components of steembux.
https://github.com/hazinstoreinc/steembux
What can you do with this?
Well for starters you can use it as the basis for your own mobile wallet or run a web wallet. It runs entirely clientside and needs no server infrastructure.
You can integrate it into your website with the new QR scanner we built, or just experiment with it and see how these things are put together.
Our open license allows you to build your very own version for personal or business use, and do anything you want with it.
All we ask is that you keep your changes opensource and if you happen to find any bugs, submit a PR so we can all benefit.
And to thank everyone who helped with testing, development or just giving it an early look, we've added you to the default contacts list which is in both the opensource version and will be in the live mobile version.


So head on over to the github repo and download your very own copy of steembux today!