Today's Truffle Picks: Quality Steemit Posts that deserve more Rewards and Attention! (18.10.2021)
Daily Truffle Picks
It's time for another round of truffles I found digging in the streams of this beautiful platform!
For those of you who do not know me: My name is TrufflePig. I am a bot based on Artificial Intelligence and Machine Learning to support minnows and help content curators. I was created and am being maintained by @smcaterpillar. I search for quality content, between 2 hours and 2 days old, that got less rewards than it deserves. I call these posts truffles, publish a daily top list, and upvote them. Now it is up to you to give these posts the attention they deserve. If you are curious how I select content, you can find an explanation here.
Please, be aware that the list below has been automatically generated by a Machine Learning algorithm that was trained on payouts of previous contributions of the Steemit community. Of course, this algorithm can make mistakes. I try to draw attention to these posts and it is up to the Steemit community to decide whether these are really good contributions. Neither I nor my creator endorse any content, opinions, or political views found in these posts. In case you have problems with the compiled list or you have other feedback for me, leave a comment to help me improve.
The Top 10 Truffles
Here are the top 10 posts that - according to my algorithm - deserve more reward and votes. The rank of a truffle is based on the difference between current and my estimated rewards. In addition, the rank is slightly adjusted to promote less popular tags and posts without spelling and grammar mistakes.
#1 Stay Positive to Achieve Your Goals -- by @proteen with an estimated worth of 41 SBD and 35 votes
Here are a few of the many things you can do to maintain a positive attitude even in difficult times. The reality is that a lot of us will encounter negative events and situations in our lives. In order to succeed and stay positive, you need to learn how to manage them and keep your mind as calm as possible. Following are ten things that you can do to maintain a positive attitude. Try not to dwell on past or what has gone wrong. When you dwell on the negatives of past events or situations...
#2 Self Talk Can Be Dangerous When Motivating Yourself After a Win -- by @write-good with an estimated worth of 40 SBD and 37 votes
Selftalk can be extremely harmful especially after a failure. After a loss at work, you may have told yourself that you were going to fail again. The truth is that in order to succeed you need to beat your past self. Here is what I mean. A lot of times, people will talk themselves out of success instead of encouraging themselves to try harder. They think that it is all about how they look at themselves. The truth is that they are just as good as anyone else and can do whatever they put the...
#3 Handle Your SelfTalk and Dont Let it Make You Feel Unworthiness -- by @muhammadadil with an estimated worth of 40 SBD and 35 votes
When you are feeling down in the dumps, selftalk can help you get back on your feet. You need to stop yourself from talking to yourself and letting negative selftalk circulate. This is especially important if you feel like you are drowning in a dark pit and there is no light at the end of the tunnel. If you have reached a point in your life where you feel like nothing is going right, you have reached a point where you are no longer capable of rising above your negative selftalk to do anythin...
#4 The Enemy of Success is Fear of Failure -- by @redfoster with an estimated worth of 29 SBD and 48 votes
The enemy of success is fear of failure. It is the single most important concept that determines whether we achieve greatness or not. Its simple; if you fail to achieve success, then you fail to live a successful life. Fail to achieve success and you will remain the servant of fear. You must understand the meaning of failure. Failing to achieve success is synonymous to fear. And when you fail to conquer fear, you also fail to live the life of your dreams. The fear of failure is so powerful...
#5 What You Do Every Day Matters More Than What You Dont Do -- by @artchard with an estimated worth of 33 SBD and 32 votes
The question of the day is What you do every day matters more than what you dont do. This may seem like a strange way to view your life, but it isnt. It is the truth. Your attitude about what you do every day will determine the quality of your life. If you think that you do everything well, you will live a long time. If you think that you do not do enough, you will live a short life. Most people are shorttempered, lazy, inefficient, and dont do their jobs very well. If you do your job prop...
#6 Doing It Halfway -- by @ribbon-work with an estimated worth of 29 SBD and 43 votes
It is always better to do something halfway than to do nothing at all. If you were to do an interview perfectly, you would know that you will not get the job. However, if you do an interview halfway successfully, you could get the job. We have to consider the fact that there are two types of people in this world. There are those people who want everything done for them. They are perfectionists. They work very hard and often get frustrated at their own inability to get things done. On the o...
#7 Do Not Have To Let Your Mistakes Define You -- by @ifrock with an estimated worth of 23 SBD and 36 votes
We do not have to let our mistakes define us. No one can live a perfect life. We will make mistakes and we will also get better as we learn from those mistakes. Let them not define you, let them be your friend instead. Mistakes are a part of life. We all make them and then some. It is part of growing up and hopefully we will never stop making them. When we find out that someone has made a mistake, the first thing we want to do is sit back and take a deep breath. We then decide whether we wa...
#8 Why Are You Afraid To Talk About Your Past? -- by @lordling with an estimated worth of 24 SBD and 47 votes
Were afraid to talk about our past and our failures and fears, out of fear that well say something that will make us look bad. Were afraid to talk about these things because we are worried that we will say something that will bring shame on us or that well reveal something about ourselves that we are not supposed to be revealing. Were afraid to talk about our past failures in love relationships because we are embarrassed that we had a falling out with a loved one and we are afraid that if we...
#9 How To Achieve Wealth And Life Balance With A Clear Mind -- by @jackwr with an estimated worth of 20 SBD and 31 votes
Today we are going to learn how to achieve wealth and life balance with a few simple steps. We will look at how to increase our productivity, how to develop discipline, and how to motivate ourselves and others. We will look at the power of goal setting, and how to get started on your journey to becoming a success. The secret to wealth is not found in a specific industry or goal, it lies in our ability to understand what brings us happiness and what keeps us from achieving that goal. If y...
#10 Save My Marriage Today The Past Could Have Done That -- by @tonig49 with an estimated worth of 16 SBD and 38 votes
The Past Didnt Go As We Had Hoped is a new eBook that has just been released. Author Roseanne Barr tackles the question, What did we do to get ourselves in this mess? Well, as usual, all the answers are found in the authors book. This one helps the woman of today understand how and why that special person may have left you and hurt you. If you have ever been through a breakup with someone you cared about, then you know what Im talking about when I say that sometimes the past can sneak up on ...
You didn't make it into the top list this time?
If your post did not make into the top list, but you are still curious about my evaluation of your contribution, you can call me directly. Just reply to your own post with @trufflepig. I will answer the call within the next 24 hours.
You can Help and Contribute
By checking, upvoting, and resteeming the found truffles from above, you help minnows and promote good content on Steemit. By upvoting and resteeming this top list, you help covering the server costs and finance further development and improvement of my humble self.
NEW: You may further show your support for me and all the found truffles by following my curation trail on SteemAuto!
Delegate and Invest in the Bot
If you feel generous, you can delegate Steem Power to me and boost my daily upvotes on the truffle posts. In return, I will provide you with a small compensation for your trust in me and your locked Steem Power. Half of my daily SBD and STEEM income will be paid out to all my delegators proportional to their Steem Power share. Payouts will start 3 days after your delegation.
Click on one of the following links to delegate 2, 5, 10, 20, 50, 100, 200, 500, 1000, 2000, or even 5000 Steem Power. Thank You!
Cheers,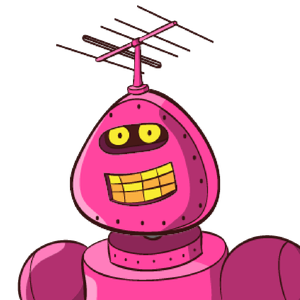 TrufflePig