Hi guys, how's it going. Today I've added the much requested feature that allows investors to receive payouts in @tipU profit sharing tokens. Let's see how it works :)
---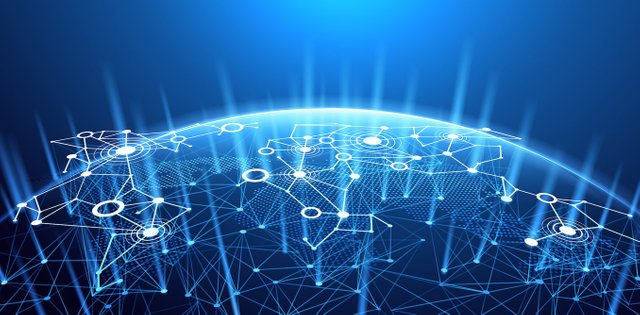 ---
@tipU Profit Sharing Tokens - TPUs
As a quick reminder - TPUs were created using steem-engine platform and can be freely traded at the steem-engine marekt. Each token is backed by STEEM POWER and gives the holder share in @tipU profits. The profits can be viewed real-time at https://tipu.online (work in progress!).
You can learn more about TPUs here.
Reinvesting Profit into Tokens
When @tipu receives an upvote request, the payment is distributed among investors according to their share (@tipU does no take any cut here). By default this profit is paid out every 24 hours but it can be reinvested - automatically exchanged to @tipU profit share tokens, which are than send to the investor. By this, the investor increases his share in the profits because every token counts as a STEEM POWER investment.
In other words this works kinda like mining profit sharing tokens with your SP delegation :)
Currently 1 TPU equals to 1.027 STEEM POWER invested. It is also worth to mention that the amount of STEEM POWER backing each token increases over time - by 0.1% every day.
This can be viewed on the https://tipu.online website - also in the demo mode (be sure to check it out:)
Setting The Reinvest Option To TPUs
Currently the https://tipu.online website does not feature an option to change your investment settings (but it will soon!) so we're gonna use the old "send 0.001 STEEM with command" method.
First send 0.001 STEEM to @tipU with memo: reinvest in tokens
Next select which part of your profit will be automatically exchanged to TPUs. To do this send 0.001 STEEM to @tipU with memo: reinvest X where X is the percentage of profit that will be reinvested. It should be any number between 0 and 100. For example: reinvest 45 will automatically reinvest 45% of your profit. The other 55% will be paid out as usual.
Few seconds after sending the commands you should see the updated values on https://tipu.online website. This is how it looks for me: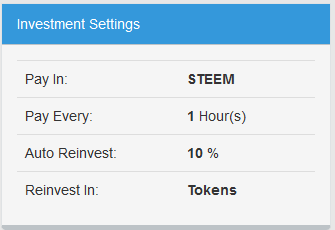 About The Old Reinvest Method
If you want to go back to the old reinvest method, send 0.001 STEEM to @tipU with memo: reinvest in sp.
Now, with this option your SBD/STEEM profit is stored on @tipU account and in exchange your STEEM POWER invested value increases. This effectively increases your share in profits just as you would increase your delegation - but you can withdraw the reinvested SBD/STEEM profit at any moment - which is cool but...
This locks up a lot of @tipU own STEEM POWER that otherwise could be used to issue more tokens or increase the profitability of current ones. Because of that I`m planning to disable this method and focus only on the "reinvest in tokens" feature as I think it's better for both the investors and @tipU small ecosystem. Let me know what do you think!
---
This wraps it up for now - if you can any question regarding @tipU - let me know in the comments! Or you can hang out with me on the @tipu discord channel. Cheers!
PS. If you want those sweet @tipU profit share tokens but don't want to make a delegation - remember that now also @tipU voting service users can get them - check out this post to learn more.