Steemit Home Page Redesign Part VI - Visual Styling
Visual Styling: Time to Polish it Up - Taking the Conceptual Design to the Real World
It's your Steemit Community Yeti, stirring up conversation about a "NEW" Designed Home Page.
Check out the first pass at the New UI for Steemit Home Page - New User!
Construction Zone! - Polishing the UI from Conceptual to Design
Logged Out - New User Home
Persona: I am a new user accessing Steemit.com for the first time.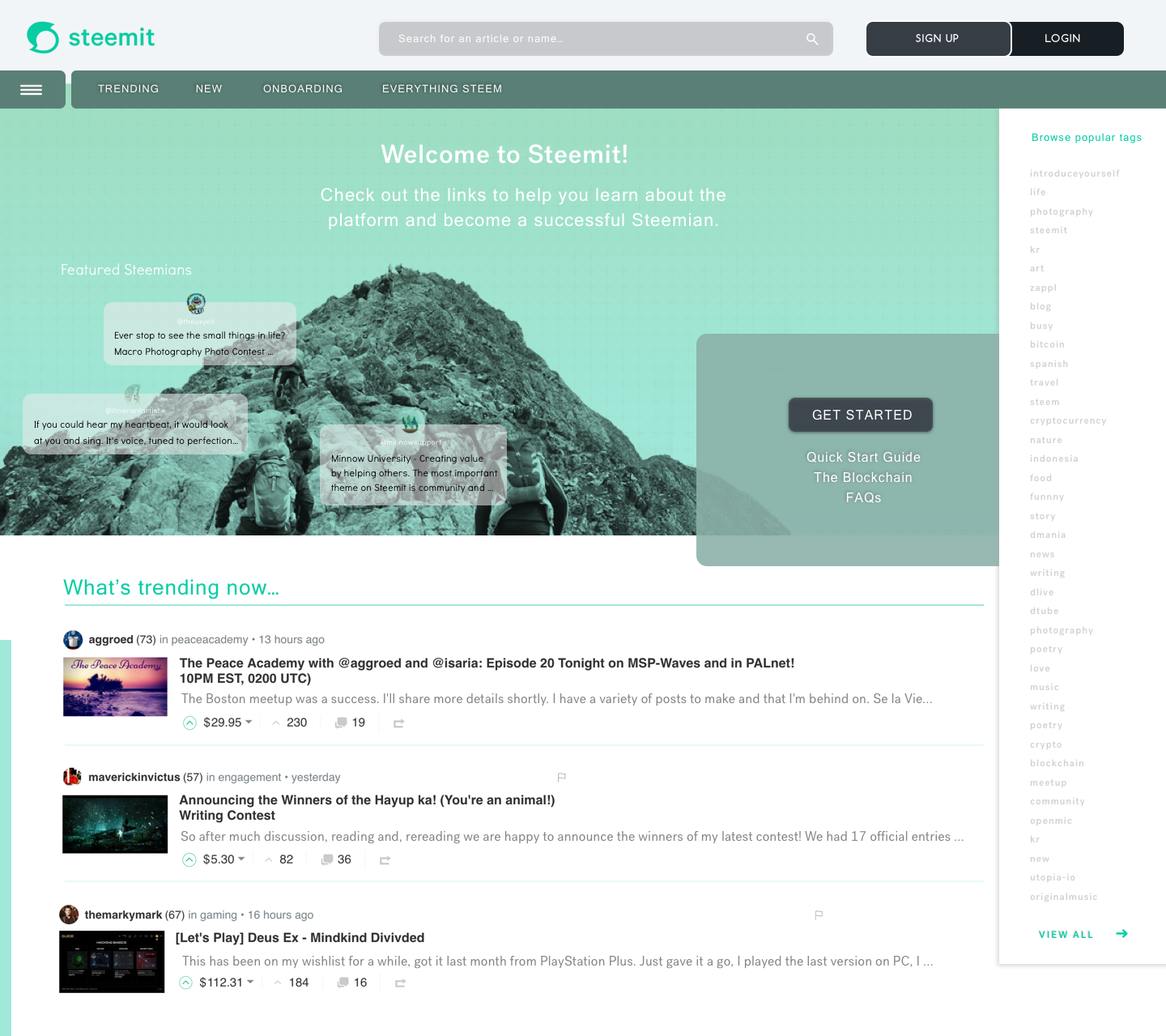 UX Designers Direction
I wanted a modern look and feel with a sense of easy adoption to the platform
I wanted a user to easily identify with the platform
I wanted a user to easily understand where to start as well as explore and browse new content
I wanted to create a new engagement with curated content to provide a sense of familiarity to users wanting to engage with content that interested them.
I wanted to improve the search tool functionality to help assist a new user in searching for content.
I wanted to create a form on personalization for the platform. The platform should have an easy way to resonate with new users to improve interaction and engagement.

Logged In - Returning User Home
Persona: I am a returning user and see additional personalization that is catered to my interests.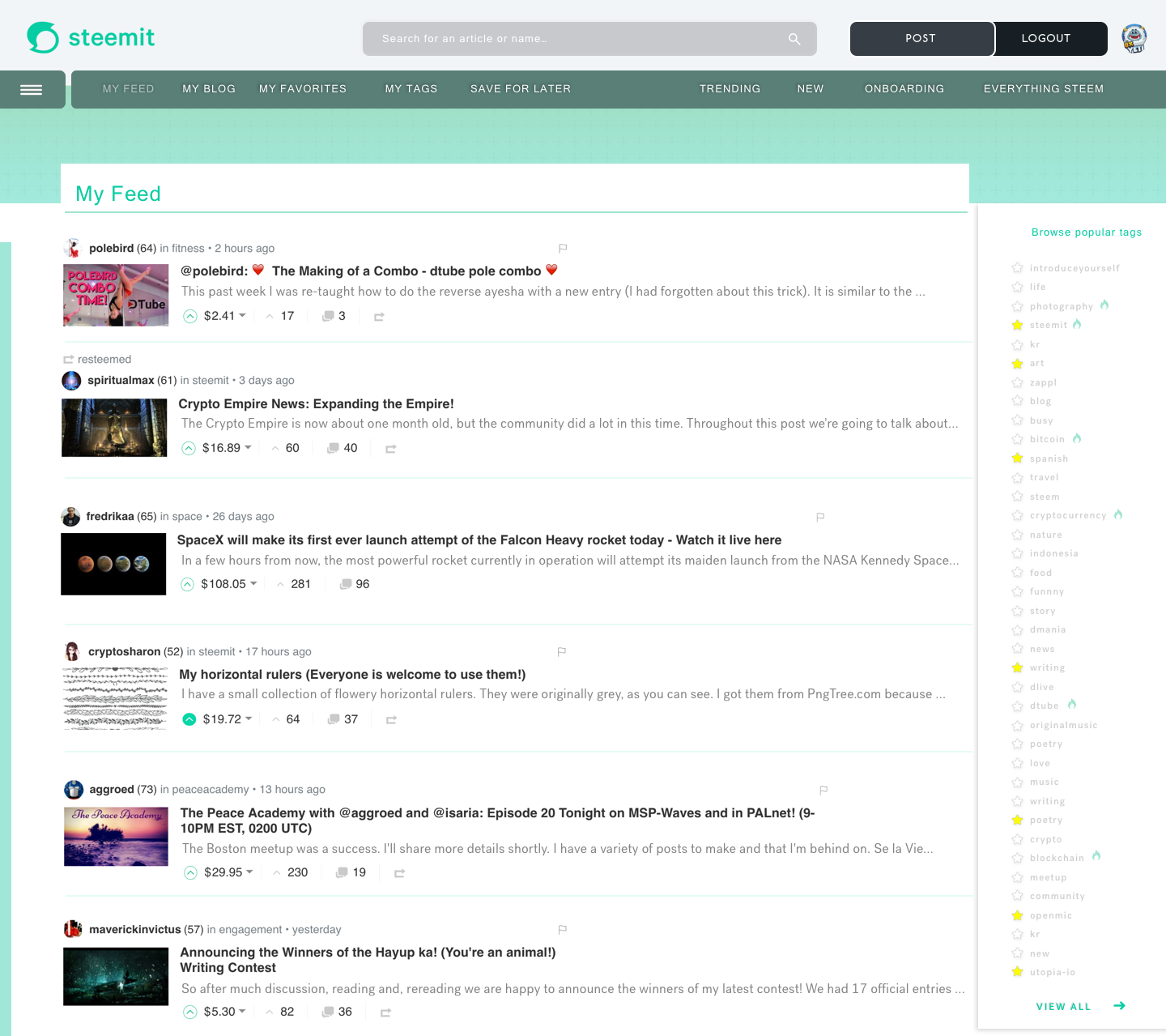 UX Designers Direction
I wanted to create a strong personalized dashboard as the homepage curated around top navigation that is dynamic to user selection.
I wanted to add a way to favorite both a user and tags, and then allow a sort method in the top navigation.
I wanted to surface both "my feed" and "my blog" at the home page level.
I wanted to allow for a way to "save for later" the content and then access it easily from the home page by a dedicated tab.
I wanted an improved search tool with an easy way to find a user or topic.
Conclusion:
New User
I wanted to create a new user home page that would allow the user to become engaged with the platform easier. It's been an uphill battle for me and other users trying to adopt the arcaic on boarding UI of what exists today. Many Rage Quits, many fallouts users, many people slowly falling away from the platform so an easy way to improve user retention, and overall engagement was the goal.
Returning User
I wanted to create a more personalized experience for a returning user without all the infinite combinations and features. Lets create a solid back-end methodology that allows a user to simply select users and tags they like and allow them to be easily accessible at the top. Allow users to select content they'd like to save for later vs saving as a bookmark or tab that eventually gets lost or never seen. Surface the "my feed, and my blog" to the top level for improved engagement.
This Home Page will be updated based on feedback from the community and additional improvements in my redesign series to come.

I will be moving onto the "My Blog" Page next.
Focusing on
How to favorite a follower
How to view my analytics of my Voting Power, Vote Value, Rep , Band Width, Incoming Rewards
What does my profile page look like when I'm Viewing it.
What does my profile page look like when another user is looking at it
Inserting Notifications and where
Stats about other users in the content feed
How to display content in "my blog" and how can I sort the content as a logged in user.
Additional Pages in the Works!
Content My Feed Post - how to improve the display of it, How to show analytics better, alt views: List layout vs Grid View
My Wallet - Complete redesign of this
My Profile - As I see it
My Profile - As another user sees me
If you'd like to review the Redesign Series and see how we came to this solution in our series here are the other redesign posts.
Part 5 of this Redesign Series
Part 4 of this Redesign Series
Part 3 of this Redesign Series
Part 2 of this Redesign Series
Part 1 of this Redesign Series

THANK YOU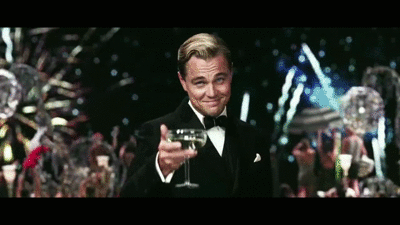 First off a BIG THANK YOU to my newest discovery for Design Talent and my sole helper in the Visual Design @itinerantartist.
​We are VERY aligned with creative and what a great discovery on the Steemit Platform for me to have found her. Solid design work, speed, direction and very sweet. We will be doing all of these installations together.
Thank You Steemians!
It's you that use the UI and you are the voice that allows me to help shape this community, and empower my creative skillset to work hard into the nights on rebuilding these pitch proposals.
@aggroed, @themarkymark, @velimir, @fredrikaa, @fulltimegeek, @brandonp, @geofftk, @fourfourfun, @dlew, @venalbe, @grizgal, @shawnvanderveer, @dedicatedguy, @datascience, @mitneb, @edicted, @jlordc, @arcange, @spiritualmax, @makerhacks, @isnochys, @dlew, @mikesthoughts, @rock220, @daan, @davidshaw, @rawdawg, @yogajill, @mcblessing1, @patrice, @princessmewmew, @kerlund74, @yabapmatt, @ma1neevent, @poeticsnake @shadowspub, @folken, @whatsup, @kubbyelizabeth, @freedomexists, @shawnvanderveer, @bbrewer, @kurtgrey, @swolesome, @flemmy, @reewy, @leonard17, @syednur47, @amisteem, @memocorredor, @outtheshellvlog, @moreseke1, @travissilvers699, @artizm, @mafi001, @queenbee12, @blusky, @jerrybanfield, @gomovies, @theversatileguy, @theb0red1, @thecryptogold, @strangevision, @atmosblack, @drmake, @tattoodjay, @futurethinker, @rondak, @ashleykalila, @jpederson96, @therealwolf, @thebugiq, @minatubo, @el-cr, @thewayiseeit, @princessdharmy, @crystalpacheco30, @aleksandar.vasic, @gcamkerten, @cryptical, @itinerantartist, @libertyranger, @mikesthoughts, @dedicatedguy, @theversatileguy, @austinhopper, @masscollective, @multi4g, @giddyupngo, @pittsburghhodlr, @charitybot, @pathtosuccess, @minnowsupport, @socky, @swolesome, @thehoneys, @yogajill, @zahril, @funbobby51,
Your comments, criticism, pain points, and praise help drive successful change.
Thank you. Don't forget to leave your comments below, and upvote if you liked the design work and the direction.
To the corporate steemit team @ned @pkattera @andrarchy @sneak please review my design series of exploratory UX research, testing, community engagement and revisions.
If you liked what you read, Please don't forget to Upvote, Resteem, and follow me. There's much more great design work to come. Everything helps allowing me to expand my posts to reach the community!


@theUXyeti - Geek of all Trades, Master of Many! Had over 200 clients building UI for websites, mobile apps, mobile games, console games, VR/AR games, wearables, Appliance UI, Aerospace and Military UI. For lifetime fun I've been an Ex reality tv guy, competitive card player both pretor MTG and WSOP, scuba instructor, dart thrower, hearthstone mechanic exploiter, sports handicapper, movie metaphor gif commentor and all around humorous and fast wit jackass.
How to find me
Steemit: www.steemit.com/@theUXyeti
Discord: TheUXyeti or TheUXyeti#5698
Dtube Channel: https://d.tube/#!/c/theuxyeti