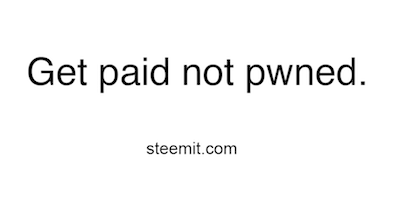 ---
---
Introduction
There were a lot of fantastic marketing ideas from last week's "X-Prize" competition as illustrated by the post I made yesterday on the results.
One of the simplest ideas was from @beanz and @freedomengineer to use Steemit branded profile pages/background images on other social media.
I was also thinking of @winstonwolfe's idea from a few weeks ago on the fact that it might be better to advertise by letting the viewer or reader find out about Steemit themselves rather than trying to explain too much.
This got me thinking about slogans which are a commonly used marketing tool.
---
Slogans
Simplicity works. If you think about some of the most successful advertising campaigns from your own experience they have a very simple slogan.
For example if you hear the words "Just do it"- what do you think of?
I suspect most people will think of Nike. A good slogan can be immensely powerful and memorable.
So what do we have right now? Well this is what is on Steemit.io:

To be fair I don't think it was meant as a slogan but I thought about alternatives that might say the important stuff without confusing people or boring them.
Most people have no idea what blockchain is or actually care for that matter.
I was thinking about the way that other sites use, monetise and otherwise exploit our information and the contrast that creates with the Steemit model.
This is what I came up with:
---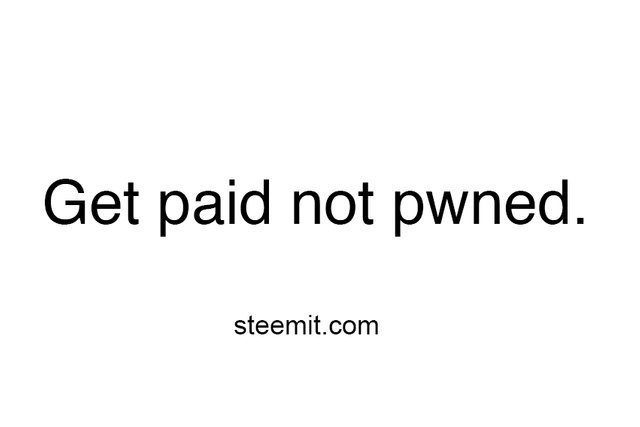 ---
The message is simple and to the point. Other sites own you and your content. On Steemit you are in control and you get paid.
I also personally find the simplicity of plain black text on a white background also adds to the power - it's a matter of personal taste though. There is no reason you can't produce other versions that cater to your own tastes. I also think this could make the basis of an effective billboard.
Note: The actual Steemit logo uses the "Netto" font which costs £1200 to buy for application use. Personally I don't think it matters for this kind of thing so have used Helvetica/Arial.
If you like this sort of look, I have created banners which you can use as your Facebook or Twitter background below. I have also created some alternative wordings in case you want some variety - including a version that refers to the censorship resistance of Steemit.
You could use these as they are, superimpose them over other images or even make your own from scratch. They are just a starting point - I have placed these towards the bottom of the post so you can pick and choose what you want to use.
---
How we could use these
Please let me know what you thing about the slogan as posted above (Get paid not pwned). Do you have another idea that you think would be better? Or perhaps you prefer the alternatives I have posted below (There is another way/Against censorship)?
I have already changed my Facebook and Twitter backgrounds with these images and you could do the same if you want to.
Another alternative would be to have a set day when we all agree to change our Facebook/Twitter profiles images together.
Let me know what you think.
Finally don't forget to contribute to @winstonwolfe's video here.
---
---
Images for you to use and experiment with (along with how to change them on FB/Twitter)
---
Facebook Banner Images
---

---

---

---
Twitter Background Images
---

---

---

---
Changing your Facebook Banner Image
This is really easy. Just hover your cursor over your current image. A button will appear (as shown below):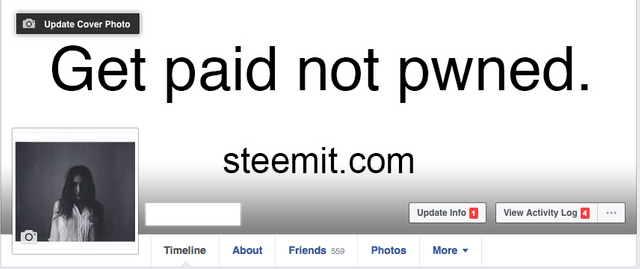 Click the "Update Cover Photo" button and you will be given the option to upload a new image or use an existing one.
If you want to use one of the images that I have posted above you will need to right click and download them to your desktop first (before you can do this).
---
Changing your Twitter background image
Log into Twitter:

Click "Edit Profile" - if you don't see it click on your profile photo (the smaller square image) and it should appear.

Click "Add a header photo" or "Change your header photo" depending on whether you already have one.

Upload the photo you want to use. Resize or reposition if necessary.

Confirm by saving changes.
---
---
Your Reward for Reading:)
---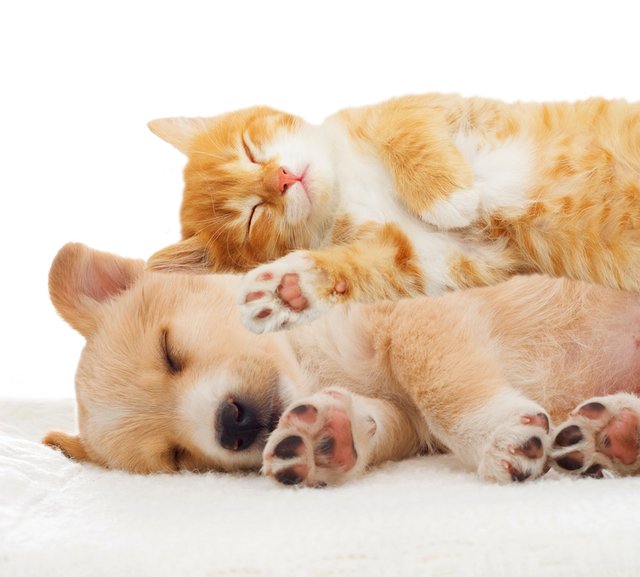 ---
If you like my work and aren't already, please follow me and check out my blog (I mainly discuss photography but I do other topics too) - @thecryptofiend
---
Photo Credits: All photos are personal screenshots or taken from my personal Thinkstock Photography account. More information can be provided on request.
---
(Verification for me here: http://www.aapicture.com/about-me)
---
Some of my other recent posts
---
---
Are you new to Steemit and Looking for Answers? - Try https://www.steemithelp.net.
---