The number of entries to last #untalented contest/curriculum-activity have kept on amassing and it's awesome. 
This is the contest post:
(There are a ton of these beautiful entries on #untalented-adjustments)
I will slowly get to each one, so please hang in there! 
It's seven days before potential payout and i am taking it slow. 
I have not posted in the past days, so i can visit entries and i have visited quite a number of entries. I stopped resteeming much of them but i still visited... 
I stopped resteeming every and each entry because i don't want to discomfort people who follow me, with so many of my resteems. 
About reading these entries, "i am quick", so no worries. I look at underlying messages; the context; feelings; the real YOU etc way more than fancy writing.
I do have memory issues (so i may forget some details) as my brain appears to be wearing away but i am still pretty young age-wise (my body has aged though), so who knows my brain can regenerate. 
This year, i would add more consciousness into my health but mostly after all my steem-based interfaces are ready e.g https://steemgigs.org, https:surpassinggoogle.com etc. By means of these steem-based interfaces we will have way more far-reaching impact in empowering each steemian and growing steem. 
I am hoping the people working with me can understand this fully and keep putting in self-sacrifice on my behalf, like i so heartily would for them.
I Have Read Many Of The Entries.
It is true that one core aim of the last untalented contest is to promote steem growth but this particular style of promotion is very different. 
By these #untalented entries, we are promoting steemit as a beautiful gift to humanity by virtue of the beautiful humans constituting it! 
We want people to join steemit because of the beautiful person of YOU, way more than the SBDs underneath your posts. 
We want them to join us because they were empowered by YOU; because they found your posts while they sought help (e.g in the search engines, on Facebook, Twitter etc) and you fixed them; because you moved them to tears; because you gave them hope; because you adjusted their perception of things; because you shook them beautifully and moved them; because you opened their eyes to possibilities: because you made them to believe in the beauty of humanity again; because you restored their self-belief/self-worth; because you blessed them even with your beauty; because you reminded them of the Creator of human and by means of your beauty, directed their attention to HIM etc
All these above and etc is why people should join us here; because of YOU (the person of you), way more than because of anything else; because they got on here and re-tasted humanity through you and they got re-tapped into their own humanity.
The world is now bigger than cute Chihuahuas and "flawless". 
Who doesn't flaws? I so do! I want "real".
I read the untalented entries and i felt something and many will read it in the search engines and even generations yet unborn will read it and our kids when they are growner and that's what its about. That's is where real power lies! Not in crypto-kitties and superman. "Old school stuff".
Even fiction is dying! "Teleporting every millisecond"? I have seen that in my imagination a hundred times. "It is boring". No longer impressive. I am a grown man now!
There are way bigger things than the things that the world poses as big things. 
I prefer YOU to fat-ass bling-bling, every each time! 
Steemit/Steem is the real deal! So, we speak about it in beautiful ways to others, not because it is all there is but because it is established to be a beautifully viable media to create so much beauty (impact, impart, instill, educate, love, care, give, receive, share etc) and in the case of steemit (way more than any other blockchain in existence), there are so many reputable "humans" involved.
I read many of the entries and I know how many tears dropped, not only mine but from the faces of others. Now, this is not a bad thing, for these particular tears may not even have been sad tears; for we may have started the creation of a new breed of tears. 
Overall, i tell you, no tears go to waste in my space and especially not this new breed of tears. 
I am dead sad really, depressed and broken. I know how many tears i have shed in the last few days and some of them sad tears. 
And when i shed these particular tears, i laugh afterall because deep down (in the depths of my heart), i so so so feel it: "my tears and wailing never went to waste, for someONE sees these and fetches them and hears the voice of the pain or pleas that created these particular tears. Now, you may not agree but i agree!
We will talk about Tears in my next post!
I am behind schedule with the steemgigs interface and it hurts me too deeply. When my mum died, all that i do even here on steemit had additional significance, even down to my "steemgigs" witness and the full RPC public node 256gb server that i run on "wss://steemd.steemgigs.org".
I did want these interfaces to be ready before the end of 2017. That that's not the case really depressed me. I am also sorry that i have not been able to deliver as planned.
Overall, I want these interfaces (https://steemgigs.org, https://surpassinggoogle.com; untalented etc) that will be built on steem to be a beauty in the lives of so so so many as well as a reflection of my mum's legacy. 
I want these interfaces to stand up erect also as a symbol of "human" and humanity and also as something to look up to, to draw inspiration from, especially for places in the world where "inspiration" is luxury.
Steemgigs is not out to disrupt Fiverr! There are bigger things than that. Fiverr, Upwork, Freelancer etc is not: "everyone has something to offer"; Fiverr, Upwork, Freelancer doesn't have an untalented paradigm where "we are genius".. Fiverr, Upwork, Freelancer doesn't have a hope paradigm to it or a sigh-of-relief effect or a "teardrop effect" (a new breed of tears). 
These platforms don't have room for everyone!
Steemgigs is not just freelance marketplace.
We aren't disrupters. We exist with the existent but again, there is a difference between a Mohammed Ali and May Weather. 
So this year, we will promote steem far-reachingly, more seamlessly too, by removing all barriers to entry and giving every human a chance. Understanding the very vision of steem, you will understand better what steemit itself is out to accomplish. In deep reality, the dream here is to create an open-source protocol that removes barriers to entry when it comes to blockchain technology (for everyone). 
So the actual vision within the dream is "a thousand steemits", https://steemit.com being sandbox upon which to test out these possibilities. 
video is for steemfest not me
And so far, it has been seen to be possible and moreso as there are a number of apps already functional on the steem blockchain and thousands more to come. 
By this means, there are countless gateways to the steem blockchain making it even more uncensorable, for if the world of Facebook for instance, decides to refuse steemit links on their website, they will have missed out on censoring "steemgigs links" etc
Add the SMT protocol, then there will be millions of gateways to the steem blockchain.
This year 2018
I would like to be so much more effective in my steemit-productivity and in service to you! Thus, we will work harder on getting these interfaces and tools ready and most likely tokens ready when SMTs arrive. 
Too, we will play and have fun. We will continue the #untalented curriculum and take it to newer heights; each of us evolving in our substance.
We will feel good and do dabs, for intense-unnecessary-avoidable years of intense-unnecessary-avoidable-almost-useless suffering has to end.
It is time for tears of joy. "It is time for a new breed of tears!"
As we work hard on bringing https://steemgigs.org and https://surpassinggoogle.com to life, we will fortify efforts in growing steem. I have plans for more steem meetups, steem promotion, effective curation etc and trying out very unconventional, very playful-yet-effective methods of having the masses of the world join us. 
We will also work on applying the use of other steem-based apps in promoting steem to niche-audience.
When sign-ups become easier and the minimum SP for new accounts' reduced likely this year, steem-apps and businesses are likely to have direct sign-ups to steem on their platforms and communities can afford to open new accounts for their members almost instantly.
When SMTs happen, projects can do ICOs upon steem, using steem as medium of exchange, thus, bring more eyes to steem. 
Masses currently on steemit and potential businesses will see more value in having steem power and are likelier to increase/buy their steem power, so as to have more influence and visibility. Non-steemians and non-steem-businesses will flock where the masses are (steemit/steem) to have piece of the masses' attention
I do feel that 2018 will be splendid. Never think its late! If you joined steemit today, you are not late. Steem's Mainstreamity is just beginning! 
The simple truth is: "steem tokens" are not FIAT, so gather them, buy them, hold them for keeps. However small, hold them and if you need to buy something, "there was life before steemit!" Go use up that fiat instead and if you don't have, look for it: "for there was life before steemit!" 
If you decide save your fiat as steem and power it up, i truly don't see much loss because you steem power can accomplish far-reaching good, for YOU, your message's visibility and for others.
When steem becomes 10k usd a piece, you will have some!
Let's go!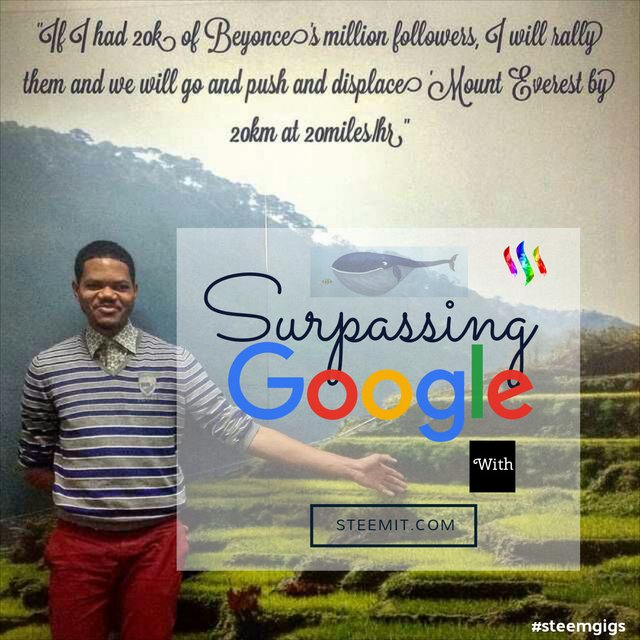 Your Boy Terry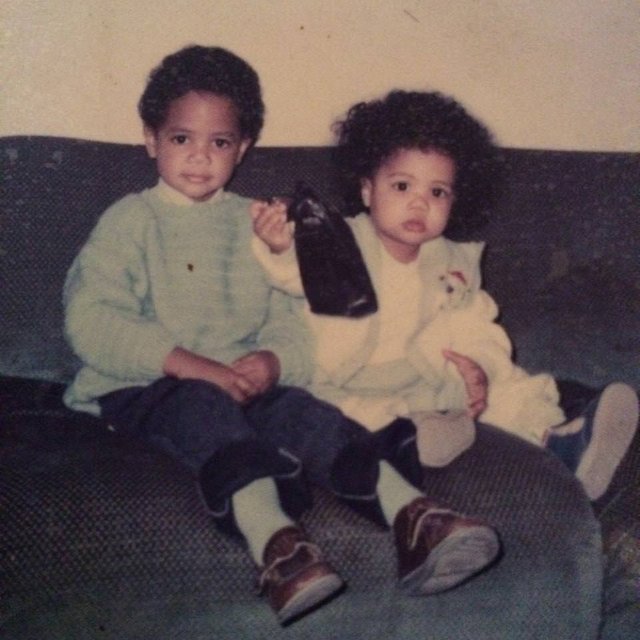 @tojukaka @purepinay @eurogee @ejemai @sunnylife @artaddict@samic@sunnylife @antonette @themanualbot @jaderpogi @ankarlie @jon24jon24 @deveerei @nairadaddy @destinysaid @ogochukwu @ewuoso @samstickkz @daudimitch @ehiboss @oluwoleolaide @ogoowinner @iwrite @gbenga @julstamban @ceepee @fisteganos @steemitph @rahulstan @ugetfunded etc kindly share this post with your massively growing steemit groups 
My community effort and steemit growth is a major part of my effort as "steemgigs" witness
I do need strength
Dedicating My Entire Steem/Steemit Journey To My Mum
If you want to support an extra witness and you support mine "steemgigs", it will be really helpful, especially in terms of giving me the direly needed extra drive & strength. Overall, there is no doubt, that i have been here on steemit, proven, solid and i will keep on being here! Steemit is in my books and my heart has a soft spot for it and this will keep on because upon it, i kept my legacies and even my sad stories and most utmostly, i get to have awesome YOU. 
For humans and steemians, i am all in, for you all
To vote my witness, simply visit https://steemit.com/~witnesses and type in "steemgigs" into the first search box for witnesses or simply click Here to do it on one click!
If you want me to make witness voting decisions on your behalf, simply visit https://steemit.com/~witnesses and type in "surpassinggoogle" in the second box for proxy. 
For the tech people on steem, like developers etc you can certainly now use this full RPC 256GB public node: 
wss://steemd.steemgigs.org
Let's Go!!!
Offer a service under hashtag "steemgigs". Attempt out-of-the-boxness on hashtag (untalented).
Join the Steemgigs Community on discord: https://discord.gg/CGuPyyT
"Everyone has something to offer!"