Let me introduce you to @Kubbyelizabeth! - She's a remarkable Steemian with great impact and activity in our community. Find more about her from her own answers in this extraordinary interview :)

Image source: Pixabay.com. Initially spotted on Not all parks are created equal. Come take a walk with me.
---
Introduce yourself in one sentence.
Kubbyelizabeth is one word intend to make you smile.
---
---
When did you discover Steemit for the first time?
Funny you should ask, I recently wrote my Steemit birthday post. June 7th, I think is my official date. Feels like yesterday when I first came on and fell in love. I can't believe I've become a blogger, writer, and crypto enthusiast within the last 12 months. Hopefully next year I will discover something all the more exciting. When I do, I'll be sure to write about it.
---
---
What's your most remarkable achievement on Steemit?
Recently, it has been blogging daily in order to travel to Europe, Australia, and eventually the world. I motivated by money and earning to share my thoughts with friends is such a gift. Warms my heart to make meet the friends that I have met through Steemit.
---
---
What is your favorite Steemit project or initiative?
SteemitBoard is hosting a CHALLENGE that I had in love with lately. It is called the Steemit WorldCup. I am super excited to see my Brazilian team take it all way! They are rewarding participates in guessing correctly and I love winning, would you consider playing along?
---
---
Who will win this edition of the FIFA World Cup?
Brazil is going to win their 6th WorldCup this year. I hope you are cheering alongside me!
---
---
Samba or Carimbo?
Samba, which is very difficult footwork. Don't worry, most Brazilians can fake it and teach you to do the same. :)
---
---
What was the last gift you gave someone?
I recently gave the gift of blood, but if you mean the last time I wrapped a gift. I can't say I remember, fortunately, all my friends are treated to food lately.
---
---
What were you like in high school?
I recently wrote about my high school days. To some I was the go-getter Ambassador of the Hospitality Academy, to others I was the volleyball/track/and swimmer athlete, to a few I was one of the Brazilians, and to the most important one I was the best friend. I met my God-given friend in high school and we recently celebrated 10 years of friendship.
---
---
What do you want to be when you grow up?
I want to be a wife and mom to those closest to me. I want to be an expert in my career and more importantly a volunteer at my church when I grow up. I haven't thought about what I want to be when I grow up in awhile, but I am excited for whatever comes my way.
---
What would your autobiography be called?
The smile that hugs at hello. I just made that up, should I keep it?
---
---
What would you do if you found a penguin in the freezer?
Well, if it was alive I would freak out and be completely grossed out. If it was dead, the same reaction. I've always wanted to hug a panda, not a fan of any other animal.
---
---
Would you rather fight one horse-sized duck or 100 duck-sized horses?
Have you ever been attacked by a Duck? I have and it was terrible such angry little fuzzies. I call people ducks when they are being mean, annoying, or vicious. I have survived and successfully run away from a duck once, I doubt I'll be able to do it again. So, let's just not tell people that a horse-sized duck killed me or that I attempted to fight a 100 duck sized horses.
---
---
If you could steal credit for any great piece of art, song, film, book etc which one would you claim?
Anything recorded while I shower is worth gold. I am still shocked my sister hasn't made millions off me yet.
---
---
Is there something you currently need an extra support with? What is it and how could everyone interested jump in?
I would love it if people held me more accountable for commenting. While posting daily is my norm, I need to also commit to engaging with my readers. I have let my followers down in that aspect and for that, I apologize. Help me be a better example and work towards commenting on at least 10 posts a day.
---
Thank you, @Kubbyelizabeth!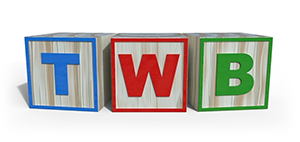 Join us at The Writers Block on Discord.
Yours,
@steemfluencer