Anyone Else Think Steemit Feels Like A Ghost Town? Is it Proof that Without Financial Incentive Steemit isn't that Great?
Steemit Feels Like A Ghost Town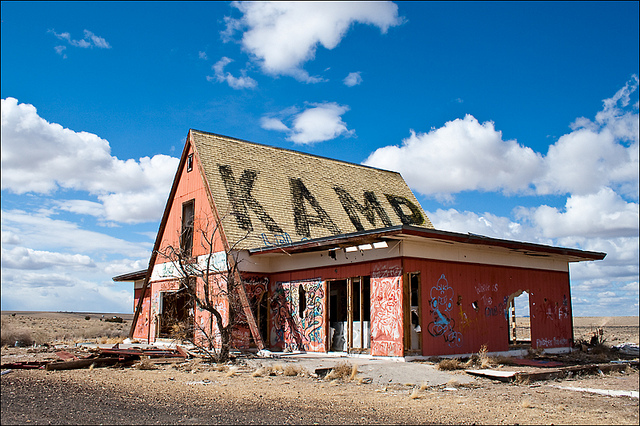 I typically login to Steemit every single day. I'll checkout some posts, claim some rewards, and if I have content to post I'll post some content.
Lately it feels to me like Steemit is a ghost town. Many of my favorite Steemians are nowhere to be found. People who were posting everyday or even multiple times per day havn't posted in days or even a week or more.
It's totally understandable, I mean I too feel like not only Steemit, but the entire crypto space is kind of boring right now and in a holding pattern. While I still have remained active on Steemit, I'll admit I'm not posting as much as I normally do. As far as crypto goes, this is gonna sound crazy but I havn't checked CoinMarketCap or gone on a crypto Subreddit in probably over a month and I'm someone who used to live crypto, first thing I'd do when I woke up is check prices, last thing I did before I went to bed was check crypto prices and every hour in between. I've kind of purposely decided to take a step back from crypto, as they say a watched pot never boils. That said I have remained pretty active on here because Steemit is a community, I have friends here, etc, it's more than just your average cryptocurrency.
That said seeing Steemit turn into a bit of a ghost town is somewhat telling. Now don't get me wrong, I'm not trying to attack Steemit, I'm just speaking my truth.
For a long time I've heard people say Steemit is the best social media site out there. Watch out Youtube within 6 months Steemit is gonna take you out. Don't get me wrong, I get the whole circle jerk that happens around insular sites like Steemit. I saw people on VidMe talking about how great VidMe was, even though the site was complete shit, that's before it went under, I believe they are keeping it live for a few weeks and then shutting it down.
Here's my point though. Steemit is a great concept. I love the decentralized nature of it. I love that no central person is in control and there's no central authority. On the heels of this Facebook data news, it's nice that Steemit isn't selling our personal data and harvesting metadata from our phones to sell to advertisers and Presidential candidates. And I also love the fact that rather than the platform getting rich, each of us have the opportunity to earn from our content as well as our attention. That's truly groundbreaking and an awesome concept.
That said when it comes to content, let's be honest, Steemit isnt about content and it isn't about creating quality content, nor is it about comming here to view content. Steemit as it currently stands is about playing the game. It's like an online version of Big Brother or Survivor. Come find your tribe, make your alliances, upvote each other and profit. Find a way to create some bots, use Steemvoter to upvote you and your friends, occasionally upvote yourself. Try to befriend whales. Steemit has very little to do with consuming content or creating quality content. I feel like were all creators with no viewers, people will quickly peruse and scan somone's content enough to be able to formulate a content that seems like they read it, so they can be rewarded for their comment.
If I'm being perfectly honest I spend hours per day on Reddit and Youtube. The content is interesting, it's engaging, it's well produced, and much of it is long form content. It's witty and it's about topics that I'm interested in. It's very easy to find the type of content I want, it's very easy to engage with likeminded people into what I'm into, and they also have amazing algorithms that know exactly the type of content I want. I can start watching a Youtube short documentary about North Korea and 5 hours later be watching another documentary about an adventurer sailing around the world solo. Youtube has a way of serving up video after video that I want to see and it keeps me engaged and on the platform.
Here on Steemit so much content is halfass content thrown up just for the sake of creating content and hopefully earning a buck. Because we can only earn for 7 days nobody wants to put in the effort to create super long form content or make a movie or documentary just for this platform. As it currently stands, at least in my opinion, it's not worth creating origional content for this platform alone, unless your creating content for another platform with another way to monetize it, it's just not worth the time or effort.
You Think I'm Wrong?
For anyone who thinks I'm wrong, or who wants to come to Steemit's defense, I think the fact that Steemit has turned into a ghost town is pretty telling. When the money is good everyone is here all rah rah Steemit, when crypto is down, and everyone isn't profiting all the sudden this place isn't really where people want to spend their time. If Steemit was so great people wouldn't disapear like most people are disapearing now. While Steemit is an amazing concept, the excecution has a long ways to go.
I'm not trying to criticize this platform or anyone, I'm just speaking what I see as the reality. I think too often with a platform like Steemit or any new platform people want to be supportive of it and that's great. But sometimes people get so caughtup in the circle jerking and in being supportive that they ignore the shortcommings of a platform. Let's all be honest with ourselves, while Steemit is great and has a lot of promise, there's a lot wrong with it, and it has a long way to go. I think communities will go a long way to help people better connect and find content they want.
Let Me Say Some Positive Shit Too
I know I've been beating up on Steemit like Ron Jeremy on a pornstars behind, but let me leave you guys with some positive shit as well.
As I started off with, Steemit is an amazing platform. It's the marriage between social media and decentralization. The union between social media and web 3.0 and cryptocurrency.
This platform has no central authority to demonetize us and no corporation to harvest our data and treat us like products while invading our privacy, that's truly amazing. It's also amazing that unlike sites like Facebook where we are the product and they profit off us, Steemit allows each and everyone of us to earn off of our content as well as our attention which is one of the most valuable things out there in this media world were living in.
There's also a lot of amazing content on here but we need more of it.
Your Thoughts?