Steemit Voting-Bot Users: Is It Time To Review & Update Our Lists...?
Bots. Love 'em or hate 'em.
I've been the blessed recipient of having my account put on a bot list, autovoting my posts up in value - for which I've been incredibly grateful. And, I've used the bots to automate my own account's curation.
And having been on both sides and through a couple experiences lately that I'll go into here, I'd like to create this opportunity to encourage others using bots - whether the public service at SteemVoter or others - to reassess who is on their list and whether the quality of their most recent of their posts has justified keeping all users on their lists.
And I'll confess, this story comes about because I myself slacked off and didn't do this.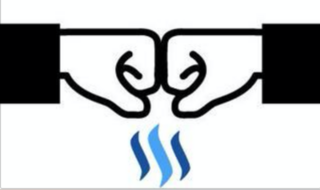 It started one random day when the infamous whale, @berniesanders, left a comment on one of my stories moreless threatening to flag my posts into oblivion if I didn't stop voting for @mindhunter's "bullshit" content.
A bit hard-handed. But nonetheless, I wasn't about to start a war over the matter. So I removed the account from my SteemVoter list.
Now, I must also confess that I first put the account on my list simply for profit-based reasons.
I'd been using SteemVoter less, instead testing out @biophil's bot - and one day upon comparing rewards results with the others using the bot, discovered that one of them was earning significant rewards consistently voting on @mindhunter's content. So, I followed suit - without giving much diligence into the quality of his posts. And as time went by, I didn't bother to check up on what I was autovoting on. Mistake.
After bending to @berniesanders' less-than-diplomatic request, I checked out why he felt so strongly so as to issue this 'threat' and call @mindhunter's content bullshit. Here, I discovered he was in the right. And I was in the wrong to have abused my account's power.
The content was shit. Like, real shit.
It may have not been "nice" the way I was faced with the choice of stopping voting for such bullshit or face a heavy penalty, but I deserved it. My integrity had been out. Using my voting power in such a way was not serving the platform. And perhaps, I needed such a wake-up call to realize my strategy was not in the best interest of the community, and I'd been setting a fine example of the type of behavior this community doesn't need.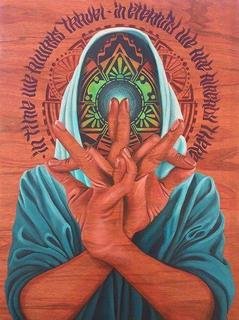 Story number two:
I'd first discovered @dana-edwards on Facebook prior to his arrival on Steemit, and had always been wowed with the level of intelligence and insight in his writing.
Here, he didn't disappoint either. There were several of his early articles that blew my mind with their brilliance, and I was happy to put him on my SteemVoter list to compensate for the incredible quality of content he'd been providing to the community. (Though I did later take him off, in order to allocate my voting power via @biophil's bot.)
Well, over the past few weeks, as I saw new posts of his here and there, I've been disappointed.
The long, deep, thorough, insightful masterpieces he once produced have come few and far between. Meanwhile, he's still been earning decent rewards for posting incredibly short questions and quotations from different news sources.
Now, this is no debate on the fairness of rewards or what is and isn't valuable to those in this community. Of course, value is subjective. Everyone has their own tastes. And everyone exercises their voting power differently.
However, I've felt a bit twisted up to see a brilliant guy (or lady?)like Dana go from consistently contributing some of the most genius content on Steemit, to stuff that seems way dumbed-down, has such little time or effort put into it, and yet is still being rewarded quite unproportionately to the depth/superficiality in it.
Don't get me wrong - I don't share this as any sort of grievance or complaint.
I do share it as a reference for reflection.
It is possible that many who placed @dana-edwards on their SteemVoter (or other bot) lists once did so because they too loved his rich, long, intellectual content - and have not kept up-to-date to see what they've been auto-voting is not anywhere near the same calibre as what got him on their lists in the first place.
I still got respect for the guy. Though there's no way I would use my voting power to support the rewards he's been getting for posting what he has been lately, despite the account once being what I once considered one of the most deserving.
(And maybe my sense of disappointment or being twisted up about this is merely cause for reflection on whether my strategy is due for a reassessment and change. Perhaps there is some jealousy at people earning more while putting in far less work - though that could be a reality to face that maybe the "market" wants something different than what I've been offering).
Two stories. One moral.
With voting, comes responsibility.
Each vote is a show of support for what type of content we'd like to see more of here - what type of content adds exceptional value to the minds and lives of readers and makes this a more powerful community with a solid foundation of the type of substance-rich content needed to help Steemit grow sustainably.
Bots can be a great tool for automating votes for users we recognize produce consistently excellent content and feel they're an asset to the community.
Though the use of such a tool isn't one that is set-and-forget.
As I hope was clear from the point of these two stories, using a bot does come with the responsibility of keeping an eye on what it's voting on to ensure those who were fortunate to get on our lists are weilding their power responsibly by continuing to contribute the quality of content that got them on in the first place.