Steem's Music Evolution: Platforms And Possibilities For Steemian Producers, Musicians, And Artists...?
First, there was Steemit...
And for the musicians, producers, and DJs of the community, next, was dSound.
As a DJ/producer myself, I've found it pretty cool to be able to monetize some of my work via posting it on dSound. Never before, had I made any sort of money off my productions or DJ mixes. So to pull out my collection and turn it into Steem was pretty cool. And, it's gotten me thinking about more possibilities.
While I've contemplated picking up producing again and speeding up my output, monetizing the developmental process and earning Steem with music instead of just writing - I come back to the same dilemma. As a solo producer not already well-established in the music industry, vocal stems are hard to come by, and it's not easy connecting with great vocalists to collaborate with.
Yet, there are a bunch of others releasing music on dSound.
So...
What type of platform could be created matching up producers with artists, and vice-versa?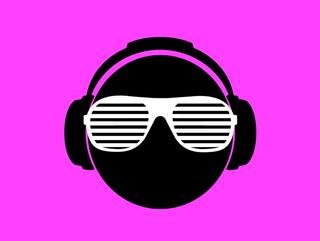 As has been spoken about in discussions of blockchain applications in music, the realm of smart contracts offers interesting opportunities for artists.
And while remixing has been legally out of reach of many producers given the complications of licensing and stupid high fees required to attain licenses for releasing remixes, it's quite possible that smart contracts and blockchain can open alot of collaborative possibilities by creating the framework and structures for managing profit splits between a musical piece's contributors.
Since we've got a growing community of artists here on dSound, why not explore the development of such systems here on Steem.
Sure, any producer here could spend hours on dSound searching for original tracks with a vocalist they like, go through the hassle of trying to contact that vocalist through Discord, Facebook, SoundCloud, etc, negotiate some sort of arrangement to remix and split profits, and then manage all that manually.
But it'd all be a bit of a fucking headache, really.
Contrast...
What if there were a dedicated platform, which any producer or artist with a Steemit account could sign up to and upload beats/tracks which they're open to having available for others to use or remix - complete with a protocol that ensure a fair split of rewards from their posting on dSound (or other platforms)?
That sounds alot more appealing.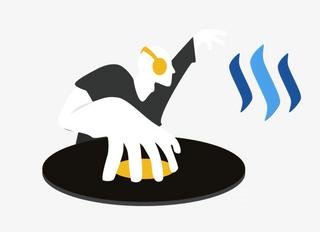 A platform that I, as a producer, could do a quick scan through listings of songs which the artists have made the vocal stems available to remix.
A platform that singers or MCs could smoothly & easily listen through a number of beats/instrumentals to find something they'd like to use.
And that makes the rewards split simple and automated.
Collaborative connections simplified.
On Steem.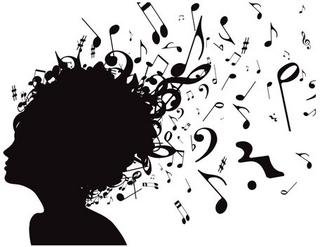 Throwing the idea out there... thinking out loud... opening invitation for brainstorming...
Personally, I'd use such a platform myself.
While I'd like to get back into producing and releasing stuff on dSound, I'm not all too keen on releasing nothing but instrumentals. And, quality acapellas and stuff to remix can be tricky to find. However, if I could easily gain access to stems from other Steemians' work that would be fun to remix... that'd be awesome.
And having put out a few tracks, I've already had someone request I send him beats. So, there'd very likely be a userbase ready on the other side - seeking instrumentals they could use to rap/sing over.
Though of course, the concept is straightforward.
Execution, in the development of a good platform, probably less easy.
And were one to get designed, there'd be some key details to work in.
i.e.
How could it be arranged such that users utilizing another's work are held accountable for giving credit and ensuring it'd be posted within a protocol's boundaries that executed the rewards split?
For instance - a singer may not just want to give away her/his vocal stems, trusting anyone who uses it will be honorable and not upload it without credit given.
Rather, perhaps if a producer wanted access to the stems, they'd have to click a button that:
A) committed them to a terms & conditions of use in a smart contract
B) would provide a portal through which to upload their completed work, thereby posting on dSound while automating the rewards splits according to the smart contract terms
C) would link their account to some bot that'd use a protocol like Shazam's or Dubset Media's to scan their dSound page for unauthorized postings of works using the stems (in case anyone tried cheating the system to earn rewards without compensating the artist/producer
Other additions to the protocol to ensure fair usage could be the requirement for a user to have a reputation score over a certain number before they could access stems.
As well, users could also require to pay a "downpayment" for access, which would be deducted from rewards on their posting of the remix/collaborative content - ensuring a higher degree of integrity and commitment to deliver by having put some skin in the game.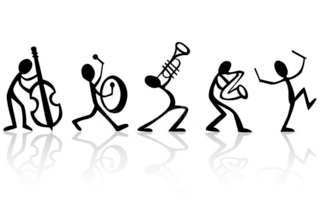 Despite all these ideas, there's an important question to be brought up in this dialogue: would it even be technically possible to develop something like this yet?
To my knowledge, there isn't presently any sort of smart contract system integrated with Steemit that can split up rewards between users.
However, something like this might be possible - considering there is some functionality available such that the rewards from tracks posted via dSound have a percentage split off and allocated to the dSound account. Perhaps it'd be possible to arrange the "remix platform" to link into dSound, so completed remixes and collaborations were posted through the platform, syndicating it through dSound, so both the remix and dSound platform cut get their small cut - though would it also be possible to have a smart contract running on the remix platform to automatically split the rewards to contributors?
Or does Steemit not have such smart contract capabilities yet, and this might be the type of thing that EOS could be good for, integrating an EOS smart contract as a component on the "remix platform," linking in with the Steem blockchain?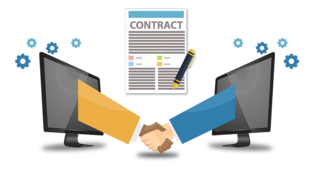 Just some thoughts for now.
Should anyone reading this have any answers to the questions posed, please share.
Any feedback, input, or additional ideas fitting to the topic, please share.
Would be great to get something like this up and running, and it'd surely be a great way to lure more musicians and producers into the Steemit ecosystem, given there's nothing else like it. However, I don't know whether it'd be possible to design as envisioned at this point - and would definitely need a team who'd know how to execute the technical programming.
Nonetheless, the floor is open for discussion...