How single downvote ruined my reputation :(
Okay, 4 months ago I ported xeroc's graphene wallet to Steem wallet generator to help newbie miner (like me) to get private/pubkey for their miner easily and post it to steemit here.
I got downvoted by @dantheman, I don't know what's Dan motivation when downvoting that post.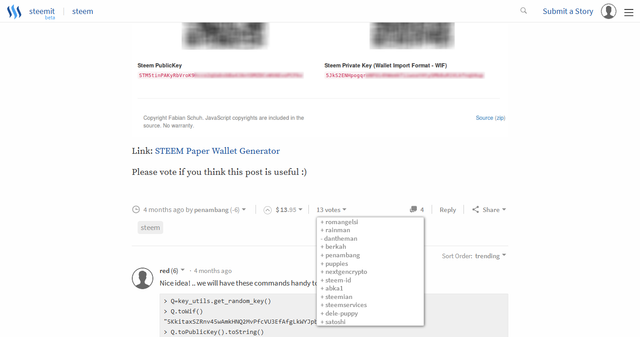 And now, 4 months later all my post and comments muted by new steemit anti spam algorithm. that single downvote completely ruined my @penambang reputation, every post/comment I made automatically muted/hidden because of that bad reputation :(

@dantheman, I'm Steem supporter since the beginning, NOT a spammer, please consider bring back my good reputation.