How to make symbols with your keyboard.
Greetings,
Have you ever wondered how to make these cool symbols? ♠←☻♣ Here's a list of symbols and a short tutorial to get you started.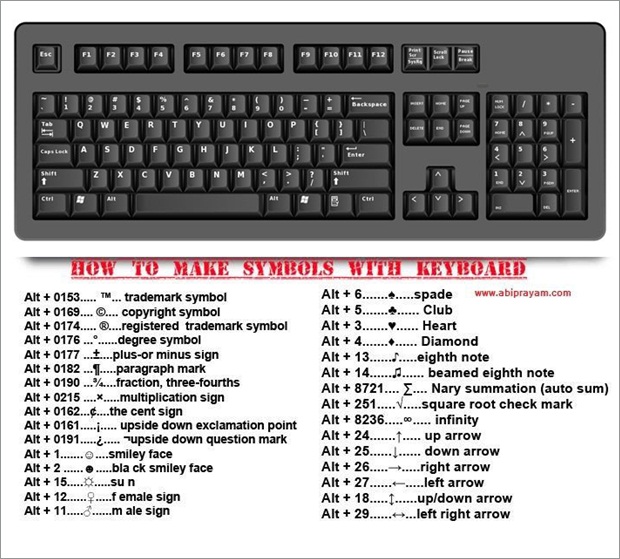 Tutorial
 1.Put your cursor where you want to place the symbol.

 2. Turn on Num Lock (You have to use the numeric keyboard)

 3. Hold Alt then press + followed by the numbers (Example: +2 )

 4. Let go of Alt and the image should appear.

If you have any difficulties or questions feel free to leave a comment below.