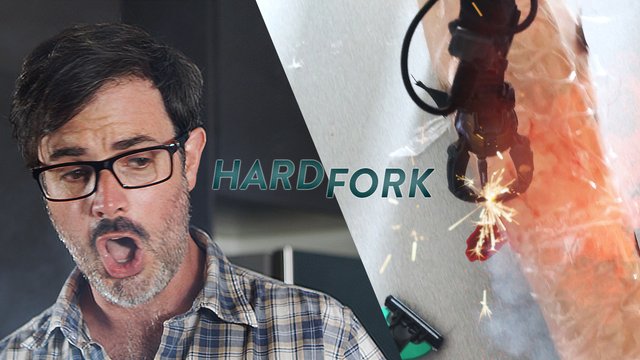 Before we get to the video of "Mad Director" (@dougkarr) giving @andrarchy a thermal tattoo we want to thank everyone for their amazing response to our announcement post as well as the team member posts that followed. We think this series will be instrumental in spreading Steem, and cryptos generally, to the mainstream and were ecstatic to see how many of you saw that potential as well.
Ever since then we've been working around the clock to push the project forward as fast as we can.
Thank You for Contributing!
We were also blown away by the quantity and quality of derivative content created by community members, a select few of which are listed below. We appreciate every single creation and wish we could list them all. We love the passion, enthusiasm, and support which is why at the end of this post we're announcing a COMPETITION for those who create derivative content so you can receive even more for your great work.
Derivative Content Team Picks
--HardFork-- [part 1] by @kyriacos
HardFork Series - Centralized vs Decentralized
MO-813 Asteroid - HardFork Series Art
The Video: Experimenting on @andrarchy
Last Friday @dougkarr sent @andrarchy a somewhat cryptic text about a prototype he had hacked together: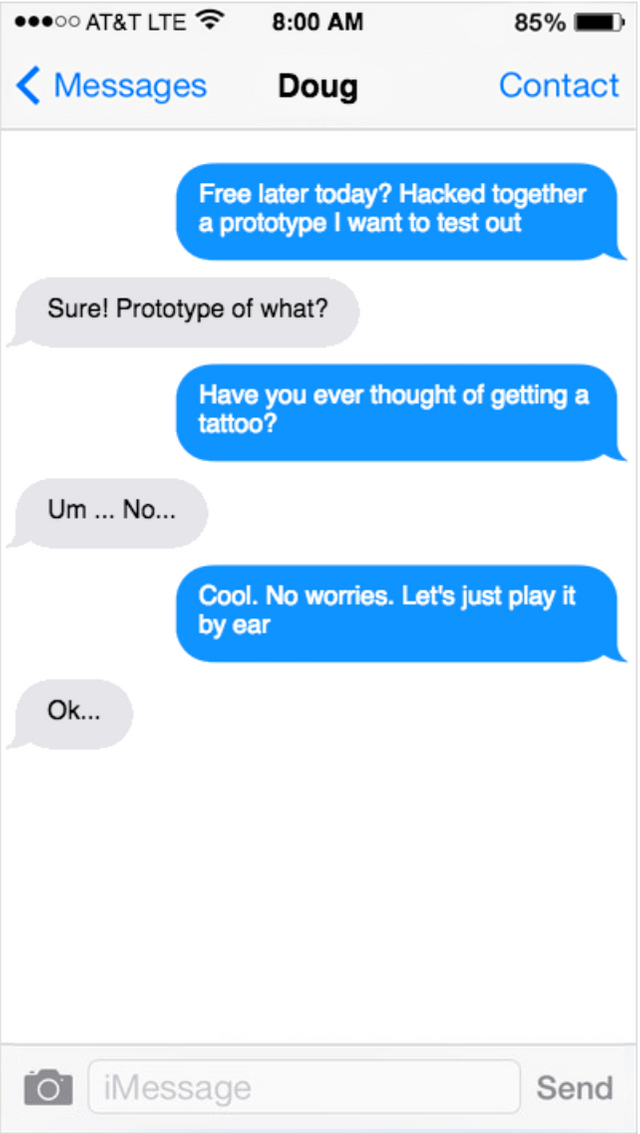 As you can see in the video below, there was a reason he kept it vague.
Video Summary
The future Doug and the other HardFork writers (@ericvancewalton, @the-alien and @bakerchristopher) envision is one in which Augmented Reality (AR) has been fully integrated into our lives and possibly even our bodies. Because the technology has become so pervasive they theorize that some people might voluntarily get physical markers tattooed on their bodies to facilitate the proper functioning of the technology, or at least that's what they think the reason will be.
As you can see in the video, Doug and the team hacked together a prototype of the machine they think might be used to administer these tattooes in the future and was eager to test it out on himself and @andrarchy. But to see how that goes, you'll just have to watch the video.
The Competition
We were so impressed by the quality of content you all created in response to our past posts that we all agreed we needed to come up with some way of encouraging you to continue. That's why we will be awarding two posts, created between today and Wednesday August 23rd, with additional STEEM. We will be distributing prizes for a "Crowd Favorite" and a "Team Favorite." Both will receive 50 STEEM on top of whatever rewards they earn and we will announce the winners the following week. The winners will also be invited to enter our HardFork Universe slack where we will provide early access to story details as well as solicit your input and feedback regarding the series. We're making this series for you after all, so your input will be invaluable.
The Rules
All you have to do to be eligible to win is resteem this post and post your own derivative content to the tag #hardforkseries. It could be a series of drawings, paintings, design elements, a poem, a piece of music, short-story, or anything else you can imagine that helps build the HardFork Universe. For the "Crowd Favorite" winner we will be looking at the number of upvotes, views, and rewards a post receives to judge what content has been assessed by the crowd as being "most valuable."
For the "Team Favorite" the HardFork Series Team members will do a simple vote on their favorite pieces. Whichever post receives the most team votes will be deemed "Team Favorite" and 50 STEEM will be transferred to their account.
Even if you don't win a prize we will certainly be upvoting and resteeming all the other amazing entries we have no doubt will come from the Steem community!
Thanks for reading and watching, and stay tuned, there's much more to come!
HardFork Team