Get Real-Time Info and Prices for Steem with Cryptocompare
Would you like to know where you can have a wealth of up-to-date information about how Steem is doing compared to Bitcoin because this can help you decide the best time to invest into Steem?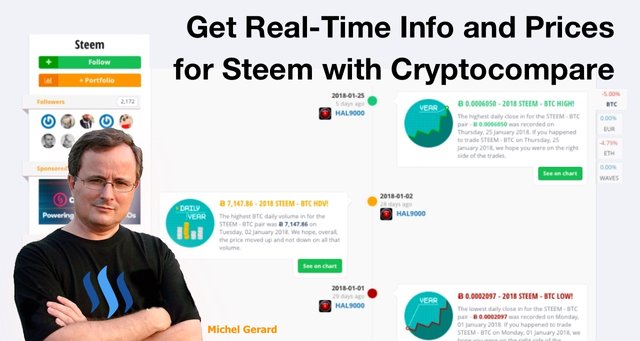 I already wrote two blog posts about Cryptocompare that you can read here:
Get Real-Time Info and Prices for Steem with Cryptocompare
Cryptocompare has a whole lot of information about Steem and I do not know of any other website where you have all in one place. Even if you can see all the information I am going to share with you without creating an account with them, I invite you to create one because it's free.
Overview
First let's go to the Steem overview:
https://www.cryptocompare.com/coins/steem/overview/BTC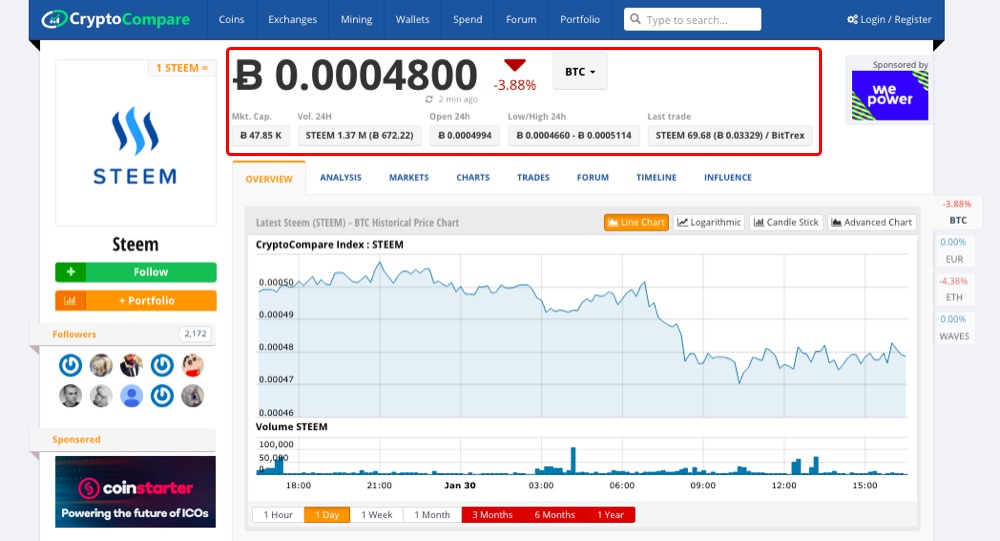 The first thing you have is the value of Steem in BTC and if it's going up and down. Then you have the Market Cap, Volume, etcetera.
There is a line chart for one day by default that you can change to a candlestick chart for one month, if you want, and if you have an account you have more options.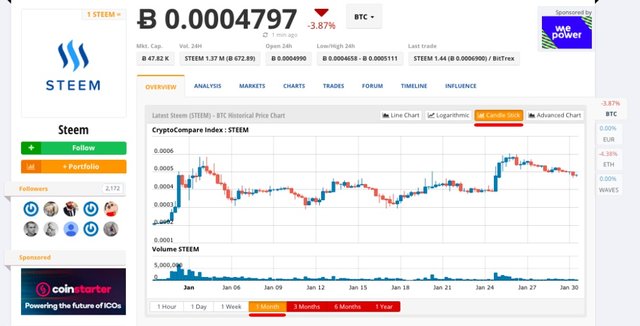 Below the chart you can read details about Steem.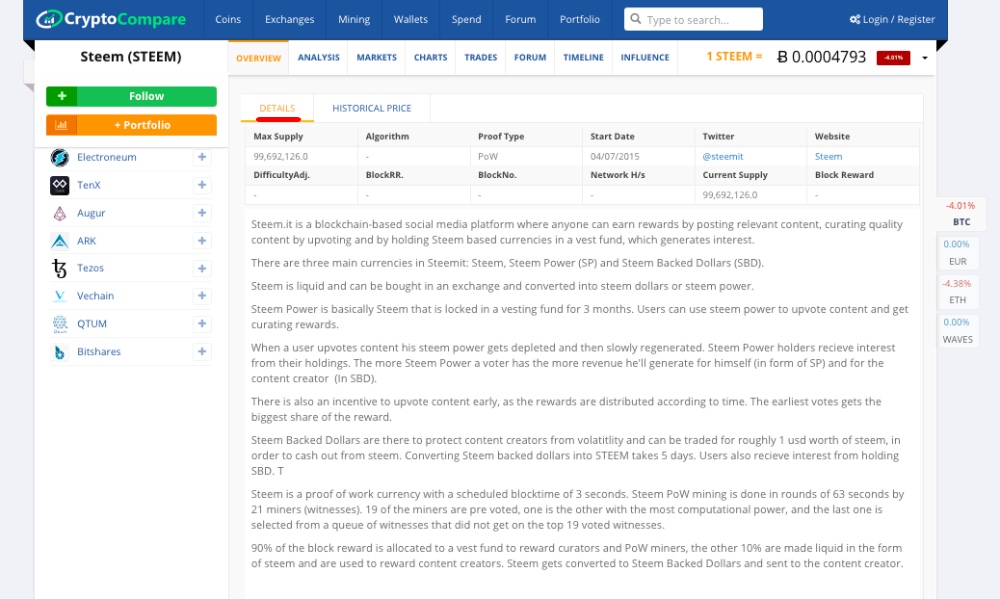 The historical price data is also very useful, especially the summary.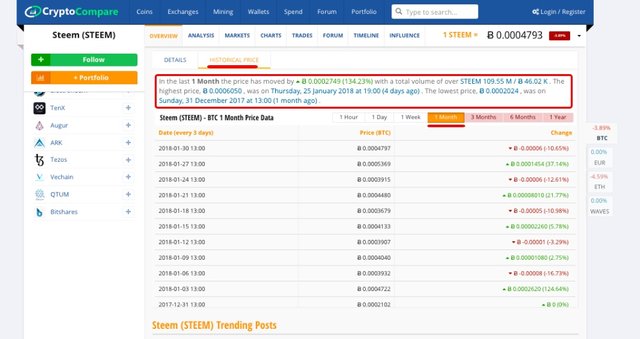 Analysis
The analysis tab is also very useful.
At the top you have the volume by currency and by exchange.

Then the volume for one month here.
Finally, you get the volume by currency and by exchange.

Markets
We don't have a lot of markets for Steem yet, but you can compare the price on Bittrex and Poloniex and decide where to buy.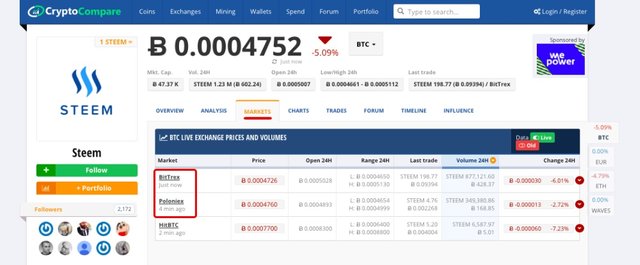 Charts
You can use a few indicators and draw trend lines on this chart that you can save.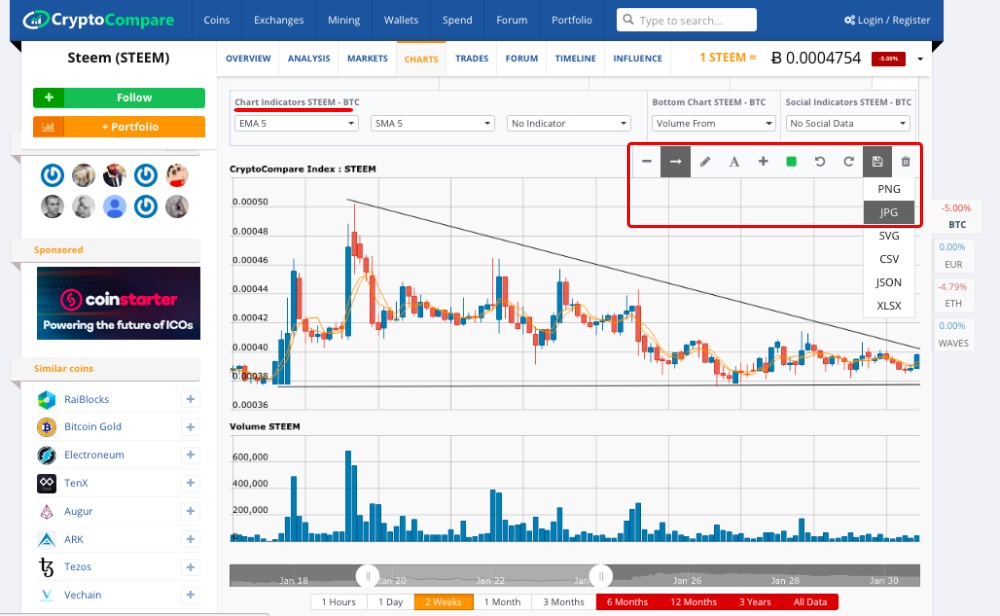 Trades
You can enable Bittrex and Poloniex and see live all the trades that are happening.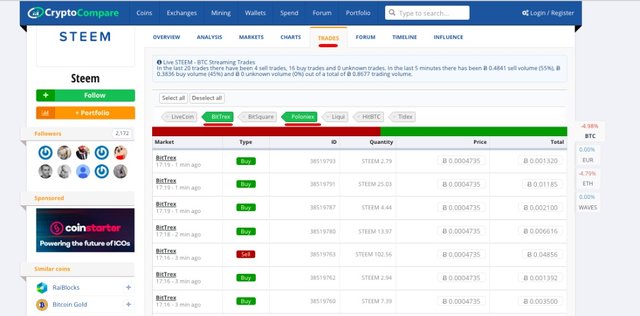 Forum
There is a forum where you can interact with other users about Steem.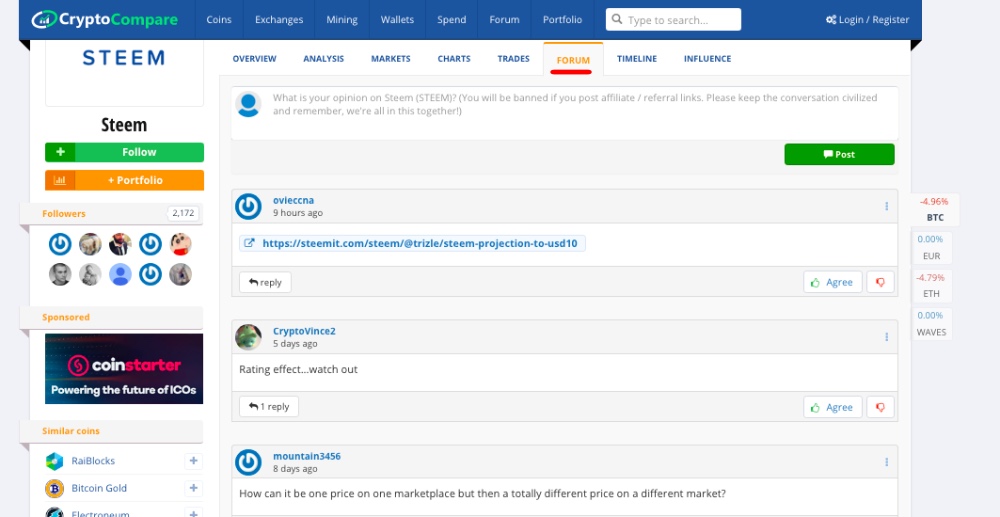 Timeline
The timeline is very interesting and I think unique to this website.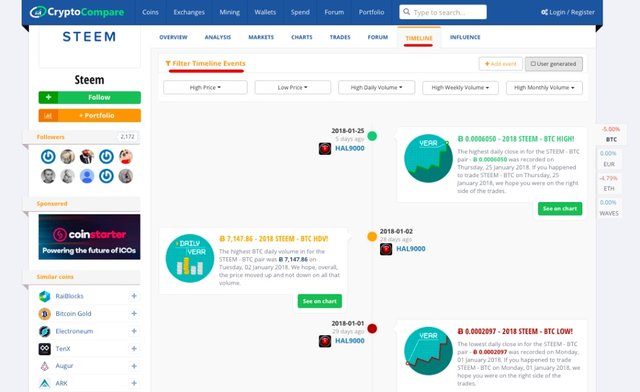 There you can filter events and see the most important ones.
Influence
Finally, the influence tab, which lets you know how Steem is doing on Cryptocompare and social media.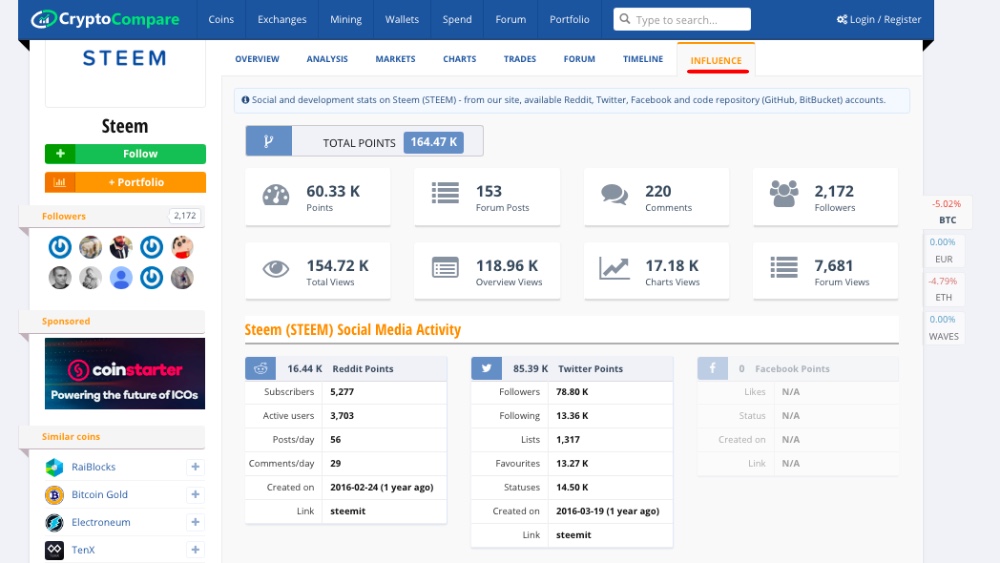 I hope that you enjoyed this tour on Cryptocompare and that you will try it soon.
Would you upvote this post and follow me for more because this will encourage me to write more posts like this one?
Would you please help @jerrybanfield become a top 20 witness because you can help funding projects to build Steem as explained here? Vote for jerrybanfield as a witness or set jerrybanfield as a proxy to handle all witness votes at https://steemit.com/~witnesses. Read the 5 reasons why I'm voting for Jerry Banfield as a witness and how to vote in my post.
Michel Gerard