Kita Ingin STEEM dan SBD di SEMUA Bursa Utama. How You Can Make A STEEMIT Difference?
UPDATE What do my friends think about STEEM now? Now I come back to review the challenges of a witness to convince them to do their work well. Harapan saya, semua tetap selalu dalam lindunganNya dan tetap bergairah dalam menjalani aktivitas. Mungkin saat ini sobat terasa lelah dengan harga STEEM & SBD kian melemah dan sulitnya mendapat UPVOTE membuat sobat tidak bersemangat. Saat ini STEEM dan SBD sangat kurang dalam jumlah pertukaran yang tersedia. Yang dibutuhkan adalah janji untuk memilih saksi yang menyelesaikan pekerjaan.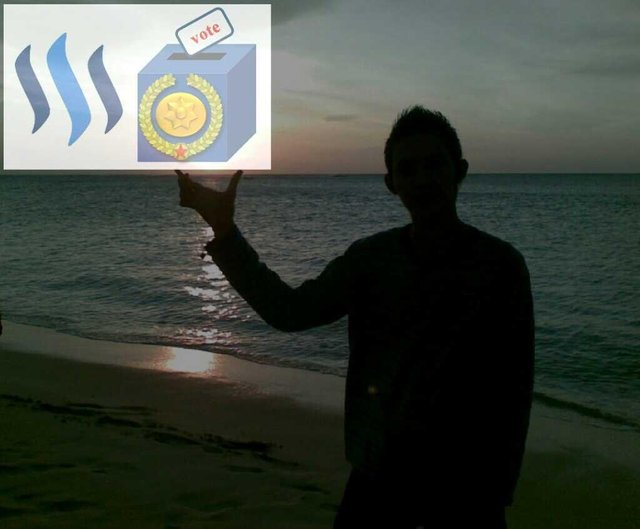 Nah sobatku,,
Apakah Anda ingin mendapatkan STEEM dan SBD di lebih banyak pertukaran? Anda dapat mendukung upaya @socky tanpa pengalaman apa pun dan tanpa biaya kepada Anda.
Yang
@socky
lakukan adalah meyakinkan seorang Saksi untuk melakukan pekerjaan bagi mereka. Para saksi membutuhkan saksi suara untuk memilih mereka di posisi teratas yang tidak membebani Anda. Cukup berjanji untuk menggunakan suara saksi untuk saksi yang menyelesaikan pekerjaan. Berjanjilah dalam komentar di bawah ini dan saya akan berhati-hati mengingatkan Anda jika seorang saksi bersaing dengan tantangan.
Saksi Memberi Suara:
Setiap orang memiliki 30 suara saksi untuk digunakan yang tidak mempengaruhi kekuatan atau pendapatan suara harian mereka.
Pertanyaan : Hei @socky, akan menggunakan suara saksi saya mengurangi kekuatan voting saya...?
Jawaban: TIDAK...! Suara saksi berbeda dengan sistem pemungutan suara yang normal. Anda memiliki 30 suara saksi untuk digunakan kapan saja dan itu tidak mempengaruhi kekuatan voting Anda, penjatahan suara harian, jumlah suara Pembuat / Kurator, atau hadiah Steemit.
Pertanyaan : Hey @socky, berapa lama waktu yang dibutuhkan untuk meregenerasi suara saksi...?
Jawaban: Tidak ada waktu regenerasi. Setiap orang selalu memiliki 30 suara saksi. Contoh. Anda menggunakan satu dari 30 suara saksi Anda pada seorang saksi untuk pertama kalinya. Sekarang Anda memiliki 29 suara saksi yang tidak digunakan dan 1 suara saksi digunakan. Satu menit kemudian Anda berubah pikiran dan tidak memilih saksi itu. Sekarang Anda memiliki 30 suara saksi yang tidak digunakan.
Bergabunglah bersama kami untuk mendapatkan leverage voting kami setelah Satu Miliar Rompi!
Gabungan kami memiliki 593,849,367 BENDERA untuk memilih Saksi!
User
Vests
@socky
111,661,149
@acostaeladio
253,233
@adelsz
4,494
@aiyub99
113,844
@ajii
58,082
@ajorundon
10,090
@aleecnavarro
541
@alspir
26,489
@altcoindaily
174,250
@amazonasomos
14,565
@amico
1,809,953
@andyrc
52,293
@asaha
20,610
@azzelarab
64,010
@badmusgreene
808,071
@bearbear613
6,481,242
@beatdragon
3,684
@bigtakosensei
807,601
@bitjunky
502,313
@blewitt
22,504,301
@blueeyes8960
324,289
@boiboi2020
311
@boyasyie
691,836
@brisby
686,529
@business.trends
29,394,455
@cannabisguy420
245,228
@celinavisaez
76,533
@chadrona
388,195
@cinderhouse
275,271
@cloudspyder
1,057,910
@coolguy222
286,102
@cryptocopy
635,756
@cryptojiang
104,624
@crypto-luke
125,594
@cryptothoughts
3,743,872
@d00k13
4,473,787
@danielvehe
889,757
@daudimitch
760,154
@daveyz
107,917
@dianclasher
329,318
@denissemata
472,724
@doomsdaychassis
3,027,221
@dreamryder007
15,048,767
@drginecoweb
1,814
@drusca
172,933
@duarte9sousa
16,403,510
@dynamicrypto
15,862,390
@echowizard
200,053
@ecoinstant
11,401,148
@edryne678
4,326
@elizabethbit
1,096,272
@embomb701
3,342,318
@erikklok
1,855,306
@erodedthoughts
4,366,352
@everosy
25,399
@ezinwakenneth
5,561
@farmergreen
191,278
@fbslo
21,080,294
@felipejoys
1,613,690
@felixmillan
1,510
@fervi
5,463,724
@fher
24,776
@fishaikh
204
@fitinfun
599,094
@fortunee
52,459
@foxkoit
7,657,717
@franciferrer
141,787
@fremy
71,948
@freyman
1,081,886
@funkylove
183,083
@galactic123
2,262,011
@gclipse
604,187
@glastar
15,334,607
@hanamana
1,208,559
@hardaeborla
473,788
@hashcash
1,135,389
@haunting
1,762
@heyimsnuffles
1,417,0 92
@idiongo
18,401
@ironshield
4,105,465
@itstime
25,676,946
@jadnven
38,667
@jahangirwifii
1,356,376
@jam29
15,014
@janettyanez
48,655
@jigsindian
197,372
@jk6276
890,527
@jyoti-thelight
786,454
@joanstewart
1,921,110
@johnspalding
826,984
@jordanlove
226,147
@joseda32
65,561
@josefpius
59,389
@josteem
8,268,807
@Kaliju
28,395,695
@karthi66
6,716
@kbr
494,265
@ketcom
910,148
@klippengeist
66,491
@kpreddy
319,230
@krishnackt11
6,376
@kutrulaju
134,942
@landmine
22,193
@lanzjoseg
388,281
@learnguitar
4,188,359
@lets-steemit
14,797
@leodelara
3,788,095
@lucyho
20,193
@luis01gs
15,184
@lunaticpandora
2,391,098
@makinstuff
2,701,910
@marcusmalone
6,668,582
@marius19
3,314,478
@marivic10
5,306
@maxipiano
73,047
@memox17
43,701
@mepatriot
1,102,594
@mikeycolon
1,356,652
@mkesh
240
@moderndayhippie
1,962,373
@momogrow
4,044,769
@mow
115,448
@nameless-berk
68,920
@natepower
482,122
@nevies
51,712
@nnadi-philip
281
@oleg326756
3,371,683
@omnimacedonian
1,064
@oodeyaa
3,374,770
@palomot
45,221
@pandasquad
739,615
@pataty69
2,097,200
@pdtrain
382,093
@phgnomo
846,756
@praise-eu
949,326
@presteamed9-oh66
19,583
@princejain123
18,831
@princewahaj
5,861,266
@r351574nc3
1,972,623
@ragav-daga
460
@rahul.stan
1,241,292
@rainieraveradio
1,808,584
@ramesh10
12,250
@rextyge
77,765
@richatvns
8,272,381
@riovanes
1,147,665
@rokhani
50,563
@ronaldoavelino
9,668,407
@roselover
156,531
@rsalmeron
992
@rudyardcatling
2,224,881
@run.vince.run
130,511
@saarinout
1,620,288
@sacra97
244,179
@salmahi
546
@samstonehill
2,124,732
@sapper11g
492,481
@senseicat
28,433,592
@sgt-dan
1,551,039
@shuvomahfuz
5,724
@silvertop
1,438,041
@sivehead
430,419
@siomarasalmeron
562,757
@sjrocks
203
@smartsocial
18,842,385
@somasekhar
4,662
@ssgdude
45,122
@ssjsasha
10,756,582
@stahlberg
1,949,419
@steem0
55,016
@sulgeykarina
1,057
@sultanofking
1,185
@sweetjoy
248,234
@synrg
12,527,909
@taimoorahmad
89,217
@tesaganewton
700,206
@topfivefamily
23,233
@trayan
202,577
@triptybarsha
43,012
@tsnaks
698,058
@ulises06
18,776
@valikos
10,462,041
@vegaron
401,540
@victorialanz
18,216
@vieira
771,258
@watersnake101
1,131,622
@watwrongwitunews
5,729,856
@webcoop
698,809
@wmendoza
90
@wstanley226
2,318,109
@yesslife
109,401
@ylich
637,373
@yuki-nee
286,425
@zainenn
5,795,807
@zohaibrauf
24,860
812,849 Rompi ditambahkan kemarin
Total Rompi 593,849,367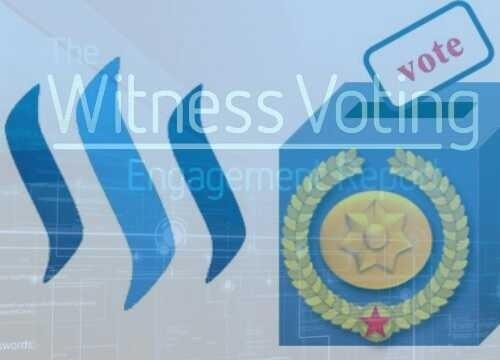 Untuk mendapatkan suara kami sebagai saksi, inilah yang perlu dilakukan oleh saksi:
Dapatkan SBD atau STEEM terdaftar di bursa utama
Berikan bukti bahwa Anda berperan dalam daftar bursa STEEM atau SBD


ATAU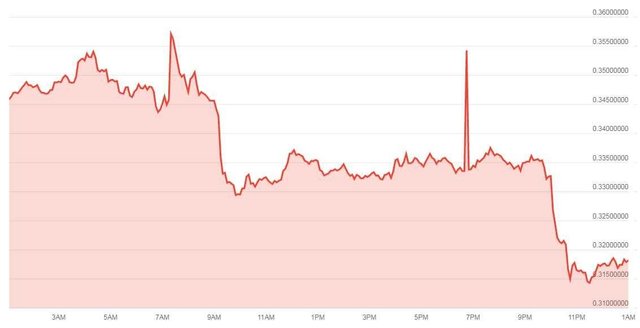 Dompet STEEM dan SBD pada HitBTC dan Poloniex telah dibekukan sejak akhir Januari. Jika Anda berperan dalam memperbaiki masalah dompet dengan salah satu dari pertukaran tersebut, karunia saksi di atas akan pergi kepada Anda. Anda harus memberikan bukti bahwa Anda adalah orang yang menyelesaikan masalah. Saya akan secara berkala membuat blog status dan daftar total orang-orang yang akan bersedia memilih Saksi yang mendapat STEEM atau SBD di bursa utama. Saya juga akan memberikan total hadiah Vest untuk Saksi. Setelah kami memiliki saksi yang menyelesaikan tantangan ini, saya akan mengirimkan pemberitahuan pengingat kepada semua orang yang telah membuat janji untuk terus maju dan memberikan suara.
Source from @socky post, Translated into Indonesian by @fremy
Original post source from @socky Translated into Indonesian by permission of @socky.

My life keeps running, I really hope you can always provide support for the disabled so that I can be motivated, your kindness is all hope for me. If the spirit of my life begins to dim and my confidence will also disappear then all my dream will be stopped.
Tetapi teman-teman harus tahu, saya tidak akan menjadi lebih baik di
#steemit
tanpa dukungan orang lain. Semua orang yang mendukung saya adalah orang yang bijaksana dan murah hati, yang memiliki hati selembut embun pagi, yang selalu mendukung penyandang disabilitas dan mereka ialah :
---
---
|| @lukestokes || @canadian-coconut || @starkerz || @surpassinggoogle || @vortac || @lichtblick || @r2cornell || @solenn || @majes || @ejemai || @skapaneas || @kalemandra || @good-karma || @adivender || @jol09 || @jasonmunapasee || @daveks || @damarth || @ocd || @oendertuerk || @arama || @ozhiya || @hr1 || @stephenkendal || @anarcotech || @arcange || @acidyo || @esteemapp || @qurator || @lenatramper || @sallybeth23 ||
By not reducing respect, I apologize to you all for mentioning you in my post.
---
---
Their names will always be mentioned in my post, because they have helped me, taught me and gave me a very meaningful knowledge in my life. Thank you so much for sharing love for me. You all have done one goodness that is very meaningful to me. The good of you all I will remember. May your days all be better and your life will be brighter.
---
---
Thanks for all of you who have shared love all the time.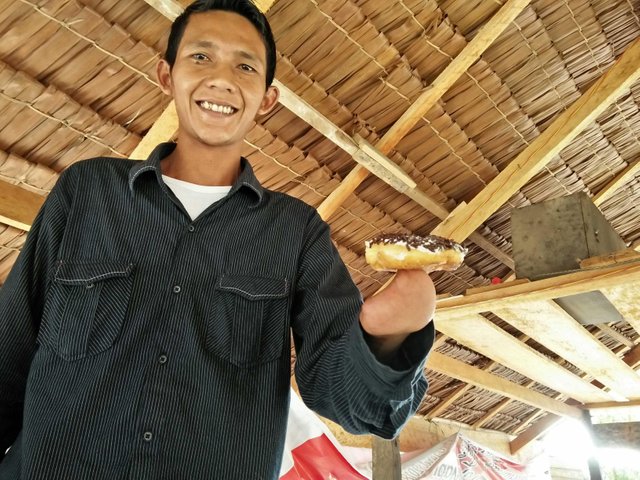 @fremy gives a message through words of wisdom :
"Physical limitations (disabilities) are not the main obstacles to achieving a dream, if you are trying to be really there will be good opportunities. Efforts will be directly proportional to the outcome. So no need to fear, your dream will be achieved without having to beg..."
Source From Previous Posts
PostsSTEEM Account Report For December 03th 2018 - 24h Change (Latest SteemWorld News)
PostsAttitudes and Negative Thinking in the Office [Revisiting]
PostsTools SteemWorld ~ Dukungan Mingguan ~ 14
PostsAdventure to the highest peak one of the goals of life [Published a second time]
PostsWhat can be done to STEEM...? Kami Ingin STEEM dan SBD di SEMUA Bursa Utama. Bagaimana Anda Dapat Membantu
PostsSTEEM Account Report For November 27th 2018 - 24h Change (Latest SteemWorld News)
PostsSTEEM inflation with the high rate of new currency creation/Laporan STEEM Cair 27 Nov 2018a
PostsSTEEM Account Report For November 26th 2018 - 24h Change (Latest SteemWorld News)
Posts Make STEEM better. Can you do it? Bagaimana Anda Dapat Membuat Perbedaan STEEMIT
Posts STEEM Account Report For November 25th 2018 - 24h Change (Latest SteemWorld News)
My words are not as beautiful as rainbow at dusk, forgive me if there is offending you all and make you feel uncomfortable. I'm just an ordinary human who does not escape mistakes.
Written by @fremy wholeheartedly, based on experience with motivation and inspiration in his life.
Thanks Regards
---
SOON MEET AGAIN
@fremy
---
---