Let's Talk—Has Your Personal Finance Improved From Using Steemit?
Steemit has paid out over $20 Million dollars worth of it's cryptocurrencies Steem and SBD in the past 1.5 years. All of us active users of this platform and other applications using the Steem blockchain have benefitted from the payouts we've received.
Steemit in my opinion is one of the best gateways to the world of cryptocurrencies. Especially, if you are weary of investing your fiat-money. You can still participate by using Steemit, earning a little bit of crypto along the way and do whatever you wish with it. Today you have new Steem blockchain based applications such as @busy.org, @jesta's Chainbb, @utopian-io, @steepshot, @dtube, @viewly, @zappl, @dlive and more where you can earn free Steem crypto. You can also post through the @esteem mobile app.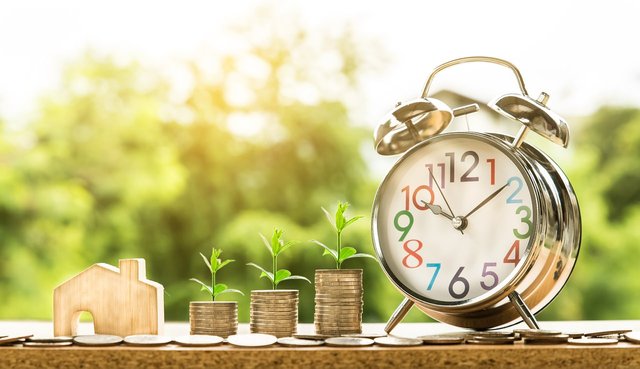 Source
Just as many others I began my investment in cryptocurrencies with Bitcoin. I wasn't an active investor for a long period of time until I stumbled into Steemit. Starting with 10SP at the time of registration I have somehow managed to grow my account significantly through hardwork and consistent participation.
In recent months I've begun actively increasing my cryptocurrency portion of my investment portfolio by reducing my crypto->INR conversions and withdrawals. Apart from traveling and a few other personal expenses I managed to save a lot of it in crypto. I have experienced first hand like many thousands of Steemit users, the benefits of being invested in the crypto space for the long haul.
I've realised very early-on the long term potential of this platform to create a new economy that could provide financial sustenance for thousands of users including myself. It was my goal to reach a certain figure in Steem Power before the price went up significantly and hence I stopped selling any Steem 11 months ago.
In the past few months I've sold SBDs to either buy SP or buy and hold Bitcoin. Both proved to be good decisions as Bitcoin went up significantly pulling up Steem as well. In the future when BTC prices pumps even higher I hope to re-invest some of my savings in Bitcoin back into Steem.
Holding SP throughout the year allowed me to increase my VP and bring new users from to the platform and support their work. My government forcefully cannot tax my Steemit tokens (similar to any other crypto in your wallet) unless I sell them and withdraw rupees. Steem is steadily rising to become a store of value and the massive potential for it's blockchain may yield a good return on investment in a few years. These are good incentives for holding SP.
I'm powering down to maintain some liquidity in case of any emergency including freak price pumps so I can sell and buy lower and increase my SP.
Using the platform and working to build it's community has given me a stable income from my content posted on Steemit. Steemit Wallet is one of the most secure wallets out there and I feel confident that my money is safe on my wallet here.
Earning Steem and SBD cryptos has allowed me to diversify and invest in other incredible projects and keep my money invested in this domain instead of withdrawing and paying taxes on it to a government that is least bothered about my financial security.
I'm able to pay my bills, afford good medical care and better insurance from my earnings on Steemit. I'm also able to give back any extra that I have to the community around me! It served as a backup when I met with my accident and even as I don't need to withdraw SP, it sits as a great rainy day fund slowly accumulating as I continue to post, curate and invest in it.
Some predict the Steem price to go over $10. But I'm happy even if it's at $1-$2 (better distribution) but we're at $500 million market cap today in about 2 years of the platform running and the future looks bright. I hope we continue to grow and change the world for the better, even if a little bit in the years to come! It is with this belief I log-on everyday and use this platform and it's blockchain technology.
Few days I wrote a post asking how you discovered Steemit. It received overwhelming response and I enjoyed reading each and every single one of the comments left by my readers and followers.
I welcome your opinions and stories about how the platform and blockchain has made a positive difference to your personal finance in the comments below.
---
If you like my work kindly resteem it to your friends. You may also continue reading my recent posts which might interest you:
---