I Donated $1300+ Of My Income Earned On Steemit Last Month and This is My Mid-2017 Donation Update!
I've been thinking of writing this post for a while now and highlight some of the donations made over the past month. I hadn't received the receipts for donations made and had to wait a bit longer than expected. In the past year I've played a small part in helping the society around me which you can read in the following posts.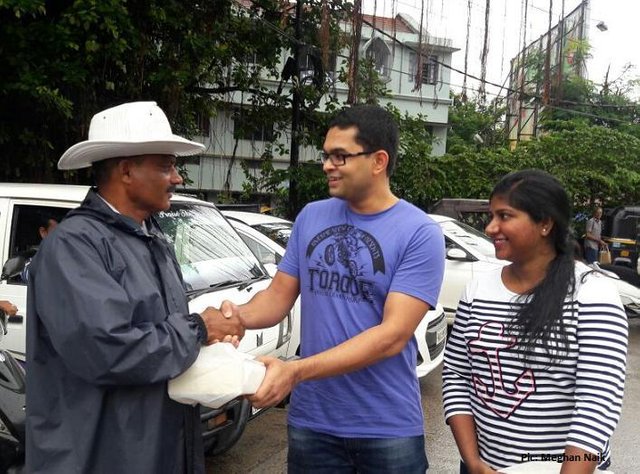 Due to my accident in feb, I wasn't able to keep up my regular monthly donations to select charities and organizations that I've been supporting from a while. Some of these organizations have a proven track record of living up to their name and even if I'm unable to directly volunteer my time, I feel I should atleast make a small donation and help them out whenever I can, and whatever amount I can afford to spare.
By any standards $1300+ is a lot of money to give away especially if you are in India. But, I'm happy that I am in a position to do so, courtesy Steemit and it's awesome community which is enabling all of this! I'm glad to be doing my part that's all!
Since we're on the subject, i'm also donating 100% of the SBDs from this post to @steemfest @t-r-f account as I commit to helping more users make it to Lisbon for SteemFest 2017. Steem Power will go towards adding to my donations for the period July to December 2017 which I will post about in January 2018.
If you remember, I had made a post to raise donations a month ago and I've utilized it in the following ways.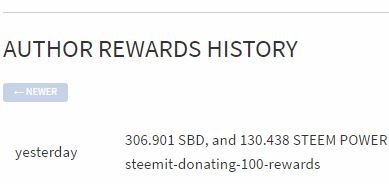 Our Steemit friend @darthnava is undergoing some serious medical procedures. I felt I should pitch in as well and donated 40% of the earnings from my post towards his recovery.

#2 @t-r-f SteemFest
I donated 30% towards SteemFest's Travel Reimbursement Fund. Click the link to learn more about TRF and how it works.

#3 Snehadeep NGO for HIV Kids, Mangalore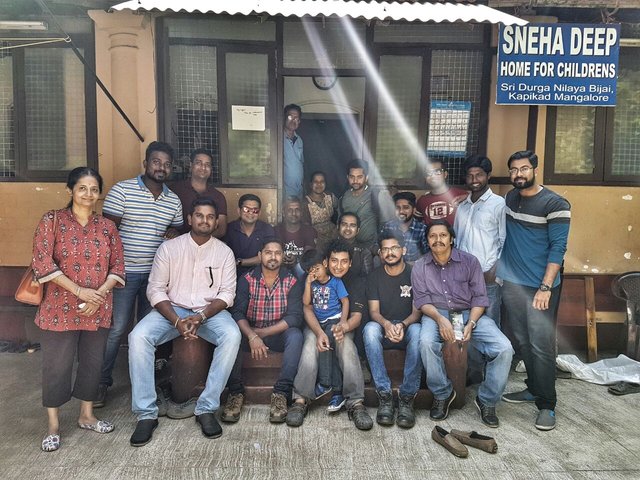 Your donations in the past towards this NGO in my city (that takes care of orphaned kids with HIV) has made a positive difference to their lives. Therefore, I decided to make another donation to the same organization last month as they were under budgeted and could have done with a little extra. You can read about the organization from my previous post here.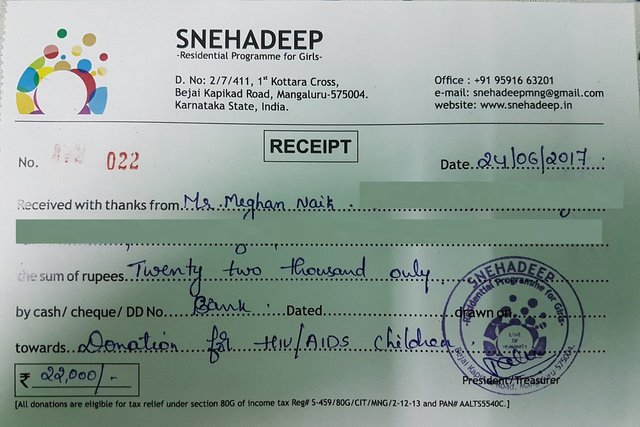 I added the balance 30% from my post + @djdmc's donation of 40 Steem + a little extra and made a donation of INR 22,000.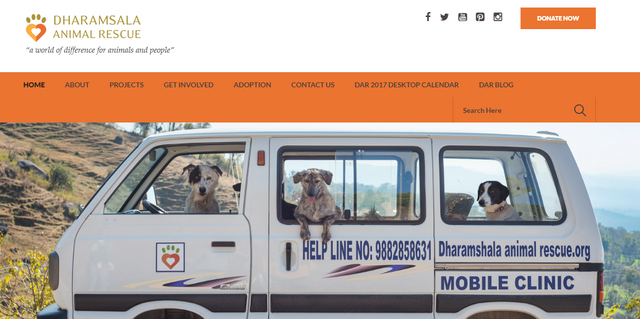 These are top guys when it comes to animal rescue + treatment in the foothills of the Himalaya. I've a history with them when I rescued an injured puppy and drove it hundreds of kms to reach these guys few years ago. I'll write about this rescue in another post. They are doing a great job in a location where there's nothing for suffering animals.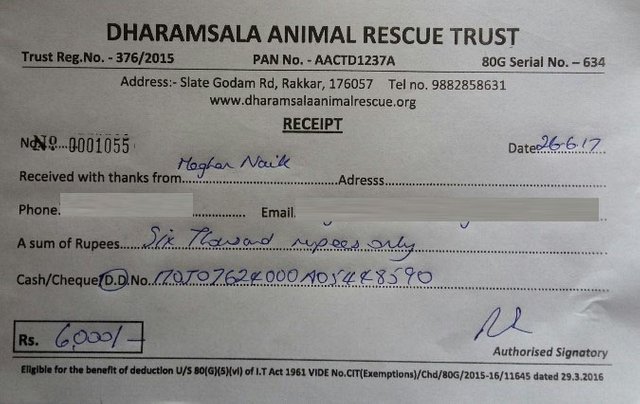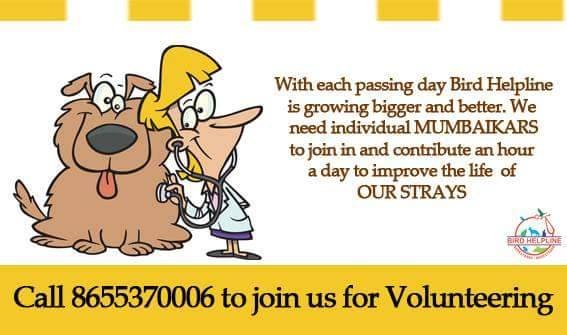 They are one of the best NGOs that take care of injured and abused animals in and around Mumbai, one of the biggest cities in India. Their founder, Salim is incredibly dedicated to this task and I've followed their work for years.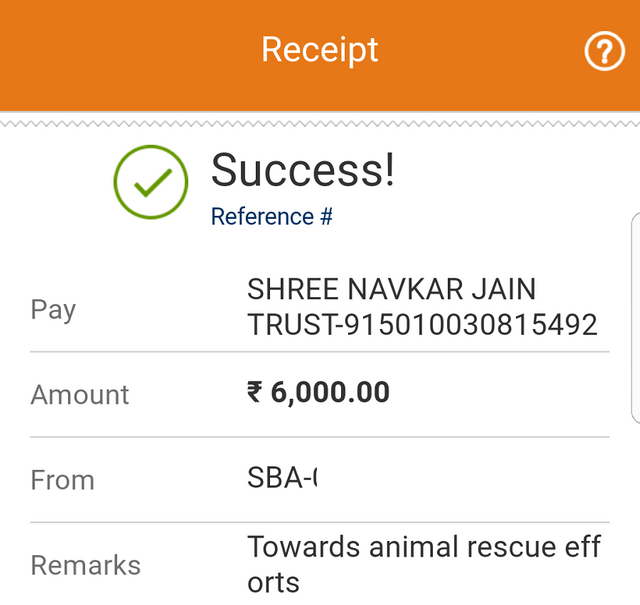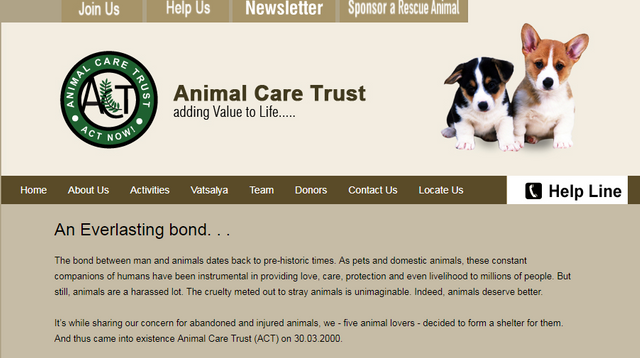 Another excellent animal rescue and rehab organization situated in my city. They've been around for a long time and my friends and I have done activities with them before and this time I felt I should donate some towards their cause.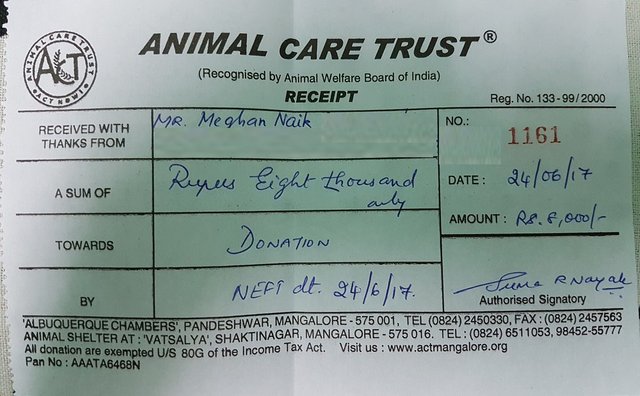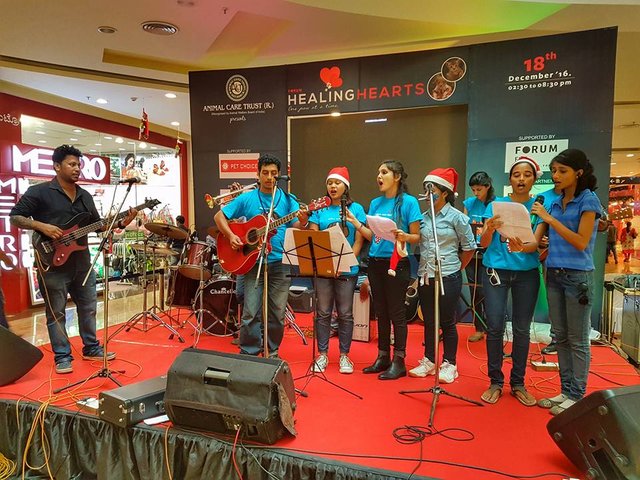 You are welcome to do your due diligence and donate to them if you want.
Money in any form is useless if it cannot help you or someone who really needs it to improve their life.
I welcome you to read my posts to understand how and why I go about things the way I do.
This was possible due to your support by way of encouragement and upvotes, so I thank you all! :)
---
If you like my work kindly resteem it to your friends. You may also continue reading my recent posts which might interest you:
---