STEEMIT Reputation Management - A Quick Look
Reputation Management
Back in the day, reputation was everything and spread via word of mouth most of the time. Reputation is still one of the most important and overlooked looked aspects of conducting oneself or a business brand. You may have just noticed that the STEEMIT platform now displays a number next to a user's name. This appears to give a general trust number of the user which is presumably based on all interactions involving voting, down voting, comment love and a measure of the users' activity or contribution level. I do not believe the number is derived in any way from SP (Steem Power) - see the @steemit account. (Minnows should rejoice & #minnowsUnite)
Below you can a selection of users off the top of my head to take a look at: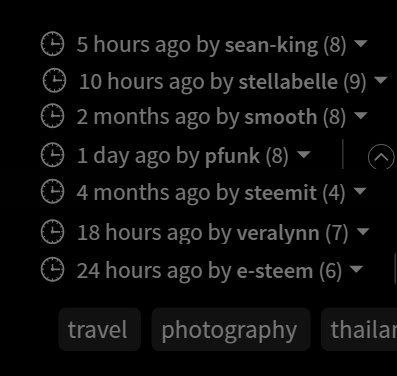 A user rating of (6), as I (@e-steem) currently have seems to be nearly middle of the road in positive territory. I've seen only up to (9) as @stellabelle currently sports. @veralynn and @sean-king are in the spotlight today and both holding up well so far - interesting to see how these rankings move over time. @pfunk golden as always and @steemit lord of SP has a (4) - My guess as to why is not the this account will be cashing out large sums weekly, but because there is only one post and isn't currently contributing visibly via posting or interacting as a normal user might.
Please share your thoughts or knowledge on how this reputation system works!