Let me just tie this noose, nice and tight around my tiny little Steemian neck...there, how does that look? Better? To the gallows... :-(
I have been holding off on posting this here or not now for a couple of hours. I have finally decided to publish this post, because I think it is important for all of us here at Steemit (in particular @ned) to stare our competition in the face and understand the environment in which Steemit exists, and, I want us to be aware of what is coming, this month.
Better the devil you know, right?
Yours.network is a platform just much like Steemit, except it uses Bitcoin.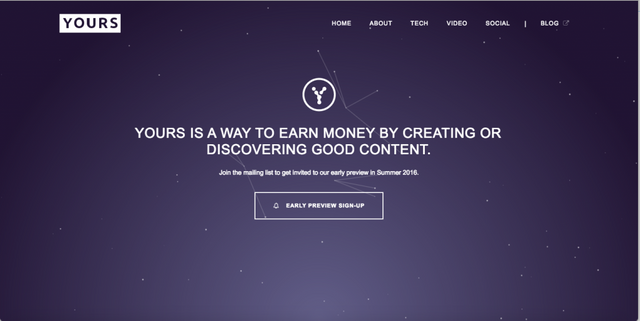 source
For a brief but glorious time, I was the cryptocurrency engineer at reddit. Yes, that was my actual title and it was actually awesome. Although I was publicly hired to work on cryptocurrency, we actually had a secret, higher priority goal: we wanted to decentralize reddit.
You can read their first blog post here.
This. Is. Massive.
It is launching this month, and, as much as I am a fan of Steemit (100% power upperer), I believe that via the simple incorporation of Bitcoin, yours.network will be a major threat to the Steemit market-share of socially based micro-payments. Particularly if it works in the way everyone has been wishing for (in regards to the 'problem' with 1% whales, and so-forth).
source
Now, I don't know too much about the yours.network just yet, but what I do know is that BTC obviously has a significantly larger market cap than that of Steem, which in turn will mean the 'barrier-to-entry' to such a platform will be significantly lower than it is to Steemit.
Steemit devs, the first thought obviously is, is there anyway you can add BTC here? In any way, shape, or form?
Or something?!?
@ned, I am pretty sure that is akin to asking for an extra floor between levels 6 and 7 of a completed 100 storey building construction, but, I think you guys are really going to need to stay on your toes here. Seriously.
With the launch of Synereo, and now yours.network looming, I certainly hope that Steemit can stay relevant.
I also, really hope all of you can understand why I have posted this. This was really a hard post for me to write, but really, it is not exactly information that I would like to keep from you guys, and I hope it doesn't come across the wrong way, because I love #steemit. Really I do.
I personally find this news a little concerning and I am just wondering if there is anyway that Steemit can 'pivot' in anyway to ward off this threat, because, as far as I can tell, this could potentially pose a big threat to the Steemit platform right in its infancy stages of gaining traction.
---
p.s - Whales - please, don't hate me for posting this. I am actually coming from a good place with this post. My intention is to make the devs here at Steemit aware of the competition that is creeping in, in hope that they can perhaps alter course and/or change priorities in order to win this battle that is about to begin in this space. Steemit will need to address this issue, in some way. I can guarantee you that much. Because, as we all know, traction is king, and so is Bitcoin.
p.p.s - Upon a couple of us researching this further, at the moment, we have concluded that the yours.network, is not as cool as Steemit. We believe the yours.network is much like a ChangeTip platform, meaning, to curate content costs the user money at yours.network. This is a different paradigm to Steemit, and, in my opinion, Steemit still has the upper hand in these regards. However, in the interests of being completely transparent, I do find the idea of a Bitcoin based micro-payment social platform to be compelling none-the-less, and I do certainly hope that they can co-exist side-by-side and bring more eyes and fiat into the crypto space, in general.
Kind regards,
Optimistic