SteemMoments-01 Moments we enjoyed on Steemit- @CryptoQu33n
Hi 🎭Steemians,
Today I'm going to start a new blog about "Steem Moments".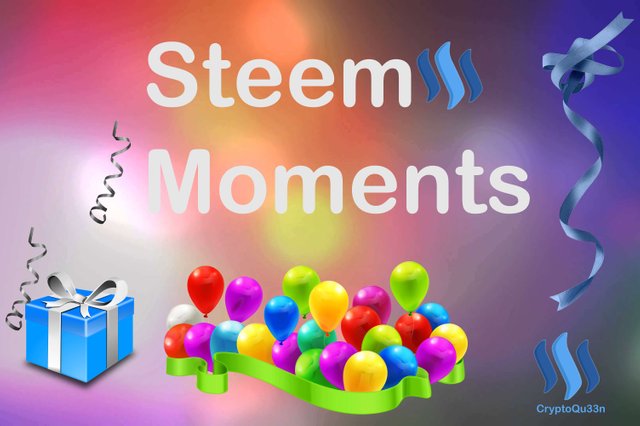 You must be wondering what is a Steem Moment?
Any moment which bring smile on my face.
In this Steem Moments blog, I'm going to share moments which I cherish by interacting with my fellow Steemians and followers. I'm also going to tag the Steemians who were part of those #steemit moments. I hope you guys will like it!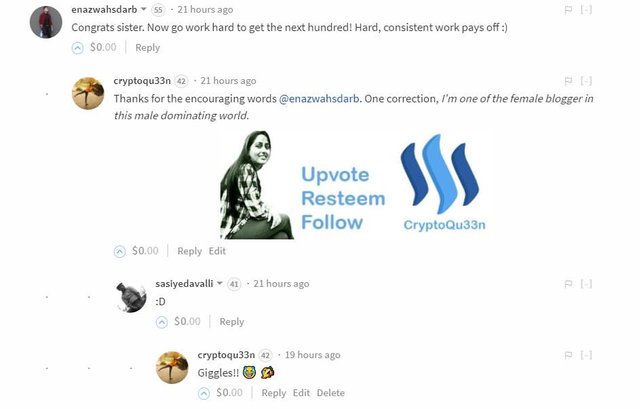 In this post, @enazwahsdarb actually called me "Bro", which later on he edited. That was a funny moment. @sasiyedavalli got credit for this :D🤣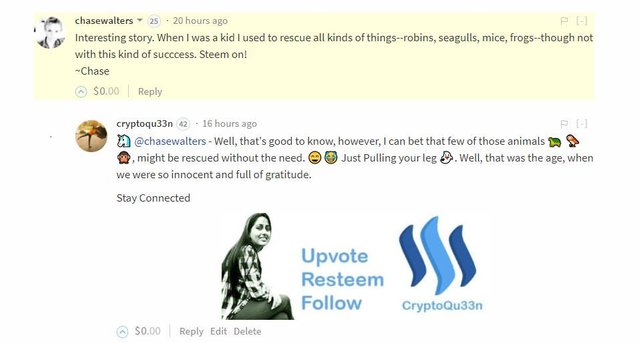 In this post, @chasewalters shared his childhood rescue operation 😱 details and I was pulling his leg! 😃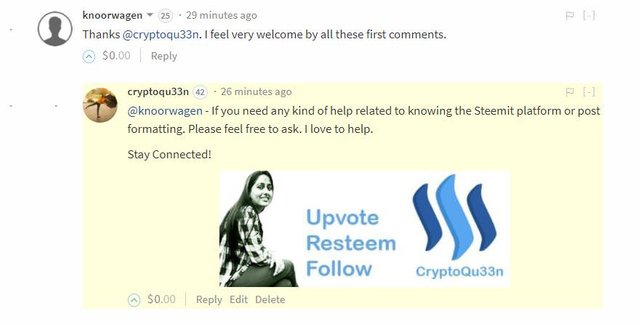 In this post, I tried to offer help to @knoorwagen. I hope I'll be able to help anyone on this Steemit platform. Happy to help. 😇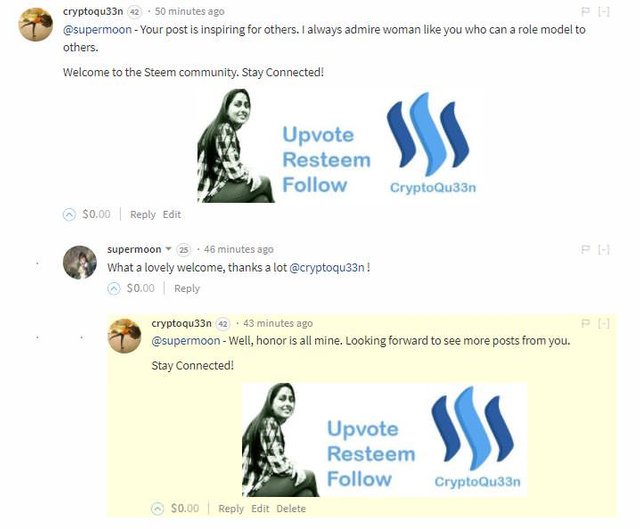 In this post, I interacted with Mrs @supermoon, who seems to be at first nervous to submit her very first post ,however, she pulled the trigger and now she is one of us! Welcome @supermoon !🖖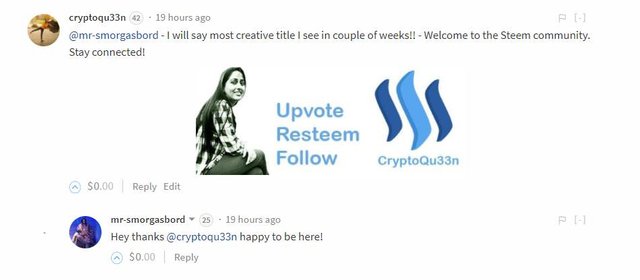 In this post of @mr-smorgasbord, I appreciated him for his creative post title! What do you guys think 🤓?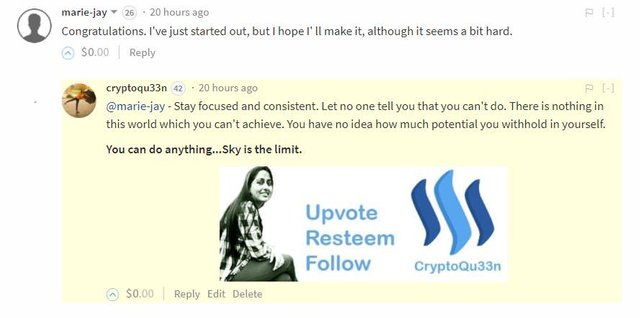 In this conversation with @marie-jay, I can't stop myself from giving a short motivational speech. I'm proud of you @marie-jay ✌🏻, you will be fine here on steemit, I'm quite sure about that.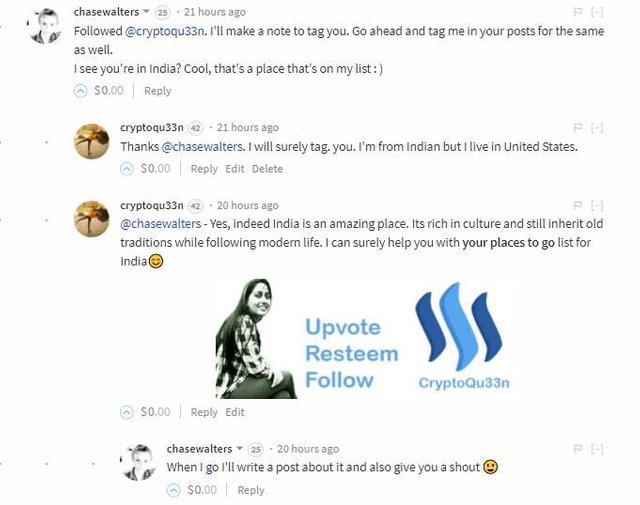 In this conversation between me and @chasewalters, we were discussing about his future India trip ✈️, writing a post about it and tagging me! Quite fascinating. Isn't it! 😆
So, that's it. If you like this post, then please share your comments below.
Please also check other posts by clicking below links:
| Title: StoryTime-01 : My Friend Barry 🐦 | |
| --- | --- |
| Description: This is a heart touching story based on true events and shows the bonding between the author and his new little friend. *A must read!! | Click Me 🐦 and I'll take you to the post! |







If You like this post, do not forget to

upvote 👍 or follow me or resteem 🔁