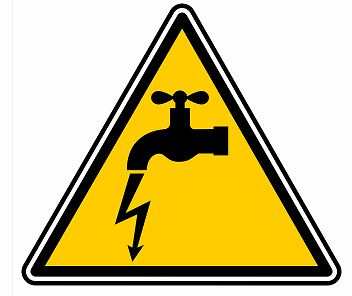 May I draw your attention to a little experiment that I run regarding how an user's behavior could change after a flatter reward curve is applied (which is manifested somewhat under current whale-not-voting experiment, hence the possibility of my own little experiment). Its implication is actually quite well anticipated, but to see a real case might help you realize the situation and come up with a better design for this wonderful platform.
Experiment of Switching Curating to Commenting and Self-Upvoting
-- Description
What I did is just stop normal curating activity for almost two days and focus on getting rewards from self upvoting my own comments that were deliberately created with the intention to hide it from others' detection by using a low-rep account (mine is close to this criteria) and using just 1 non-popular tag. See how nobody commented my test blog but only a few bots voting on the main post.
You may see all the details from this test post.
-- Summary
the main results are already summarized in the last comment of the post. I will summarize again here.
1. Duration: a little less than 2 days to complete the whole process (ending with payout realized)
2. Voting: 42 votes cast by myself upon my main post (1) and comments (41). 29 votes from others on the main post makes the total main post payout $0.16; the selection of around 40 votes is to make sure that this behavior is sustainable (actually it can go higher as I forgot to take into account that the post might last longer than 24 hrs. So theoretically I can generate more profit from this experiment)
3. Total Reward: roughly, 3.9SP * 2 = 7.8 SP. Including posting and curating rewards, mostly from posting.
4. Unexpected outcome: Rep rises from  39.4 to 42.7... Voting yourself to increase Rep? Or this is the result from those outside voting bots? I don't know. 
-- Analysis
* Opportunity Cost: As you can see that I am a pretty good curator technically (#23 on steemwhale.com's 7-day curator list). And my Estimated curation rewards last week is 31.482 SP (as of Mar 21) - that is, 4.5 SP per day. But this is the cost for top curators only. For average users, this cost can even be half or much less.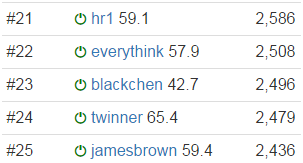 * Direct Cost: by so doing, it cannot be done manually with ease as you cannot comment within 20 seconds after the last comment and you cannot vote within 3 seconds after last vote. It is tedious for human to do such thing. But I believe that a bot can do it with ease. 
* Conclusion: It may look like for people with higher than average curating rewards will not choose not to do this (4.5*2>7.8) but if we consider the factor that curating is involved with risk while doing this is almost guaranteed if you can stay undetected and that average curating return is not as high as mine, then this kind of behavior is actually very likely. Although it might take good skills to stay undetected.     
* Implication: I support flatter reward curve as well. But the possibility of such comment spamming and self-voting behavors should be considered and dealt with to prevent abusing this new system.
Thank you and that is it. Apologies if I cannot respond to any discussions timely as I cannot log on here often. But I welcome anyone to point out any errors in this little exp and look forward to more discussion. Thank you.
P.S. For those interested, I haven't written much on this place but I try to keep up with new development happening here so I have some basic understanding of it, but obviously cannot follow all discussions. I spend time reading and sometimes having fun with curating. This experiment originates from reading recent discussions and my experience in curating.