I'm now advertising Steemit on: Facebook, Coinmarketcap, Blockchain.info, Just-dice.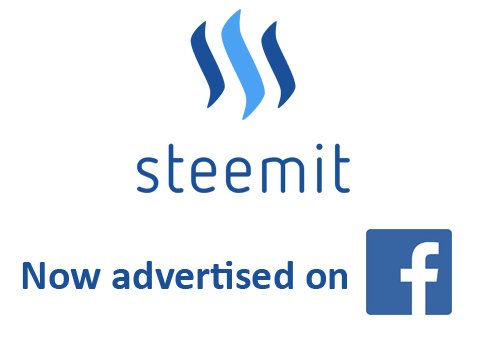 Hello steemit,
I have decided to expand my ad campaigns even further. I have now included facebook (I love the irony of advertising a social media platform on a social media platform). I have chosen to advertise in the United States, Germany, and The Netherlands. The facebook campaign is said to reach between 5.700 and 15.000 users every day. I will only be charged for people actually clicking the link. Which is a big improvement from the campaigns  I'm running on Coinmarketcap and Blockchain.info. They have high impressions, but around a 2% click through rate. I don't think those will have a good ratio of money spent to new users brought in, so I will not be renewing them after they have run out. I will most likely focus more on Facebook, google and reddit.
You can read my previous posts on my quest to bring Steemit to the large public here, here, and here.
As always, I'm asking others to follow my example, so we can make alot more people aware of steemit. There is referral tracking in place through the link https://steemit.com/?r=youraccountname but it has not yet been decided what the rewards for referrals will be. Please be responsible when using referral links, don't spam them, that will result in a bad reputation.
You can use this banner, or make your own: 

This way we can create a user generated self-sustainable advertisement campaign. Using this method it will not be long before a whole lot more people know about Steemit. I am always open to suggestion and discussion.