Hello and welcome, fellow steemians, to another 9SM: Crypto Mining and Colocation company update!
---
Before getting started, I would like to give a quick shout out to the winner of last week's Siacoin Raffle (Sia Post/Raffle):
You are the winner of 1,500 Siacoin! We appreciate your contribution! Simply leave a reply at the end of this post to claim your prize and be sure to enter yourself in this week's raffle!
---
Previously:
Last week, in our first post, I explained how the undertaking known today as 9SM (9 Stones Mining) got started. Last time, I left off in my grandmother's basement where it was decided that we would store and run the ASIC processors that comprised our mining operations. Today, I will be giving you all an update into some of the trials and tribulaitons associated with the such a venture. Hopefully some of you feel so inclined as to leave a comment with suggestions as to how we might improve operations or grow/scale in the coming months!
Presently:
We are currently focusing on scaling our mining operations to a larger location. We also plan to roll out a brand new website from which we plan to allow users to engage with us in the various cryptocurrency mining-based services we have to offer. Our first month of operations has been the best so far. We began mining on January 1, 2018 with just three
Antminer D3 ASIC Processors
. This particular processor is specifically designed to mine currencies that utilize the X11 hashing function as a means of encrypting the data stored on their blockchain. For us, this meant we would be mining Dash for the time being.
[image of Antminer D3]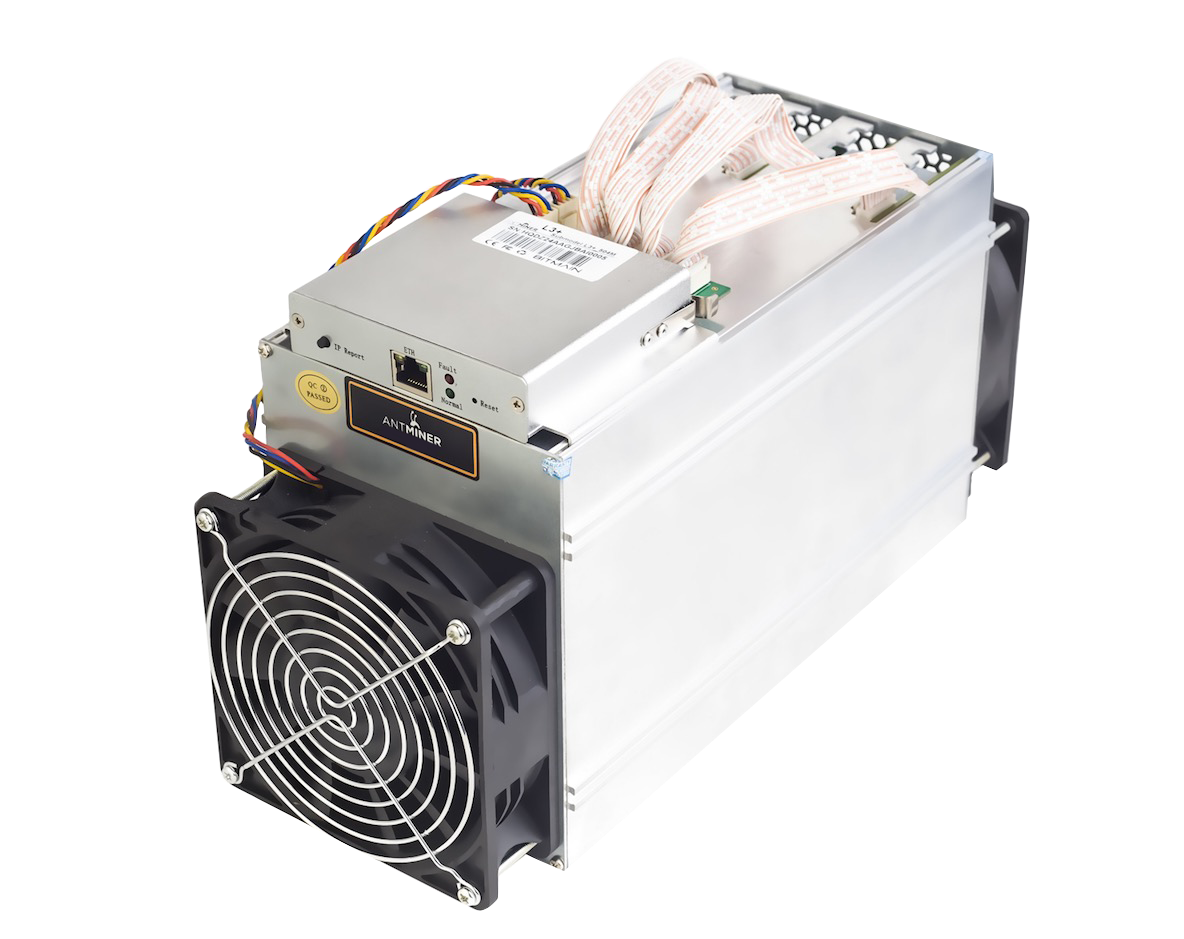 With an initial investment of just $20,000; it was important for us to use the capital at our disposal in the most cost effective manner. It seemed, initially, like a pretty straight forward ROI calculation would do the trick in determining whether we should purchase and implement a particular piece of equipment. We found out rather quickly, however, that this was not the case. There is a lot more that goes into the creation of a profitable mining operation that can only be learned through experience running the equipment. Things such as mining difficulty, or the appreciation/depreciation in value of a particular currency might have an effect on your profits in a given month. This being the case, we decided the best course of action was to continue chugging along, purchasing more equipment and mastering the finer details as we went. Our next purchase was an Antminer S9. It is another ASIC processor that is similar in nature to the Antminer D3, but instead of mining on the X11 hashing function, it is specified to mine on the SHA-256 hashing function. In other words, it mines Bitcoin.
[image of Antminer S9]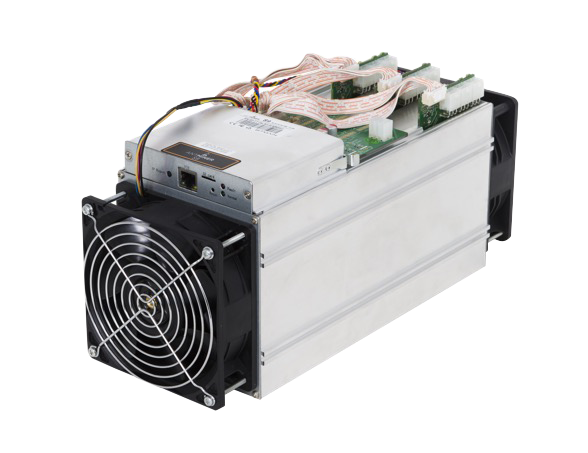 Now that we had already established a reasonable amount of experience setting up and running ASIC miners, the addition of an S9 seemed like a breeze compared to the first install of equipment. We were finally getting a system down. It became apparent that it would only be a matter of time before we were able to establish a legitimate, scale-able, self-sustaining business model. Today, we have integrated 3 new ASIC processors into the mix: two Antminer T9's(another, less efficient but still profitable Bitcoin miner), and one Antminer A3 (unit specifically designed to mine Siacoin). The Antminer A3 has been our most profitable purchase/install to date, with an ROI of just about 35 - 40 days. We are currently waiting for another three A3's to come in at the beginning of March 2018. It is our goal to begin shopping around for warehouse space at the beginning of Q2 2018 (AKA: this April). We hope to be moved into a suitable warehouse space by the end of July. From there, we will have the ability to accept and maintain others' mining equipment that they may have purchased but are not personally suited to manage on their own (for myriad reasons). Here is a peak at what our operation looks like thus far.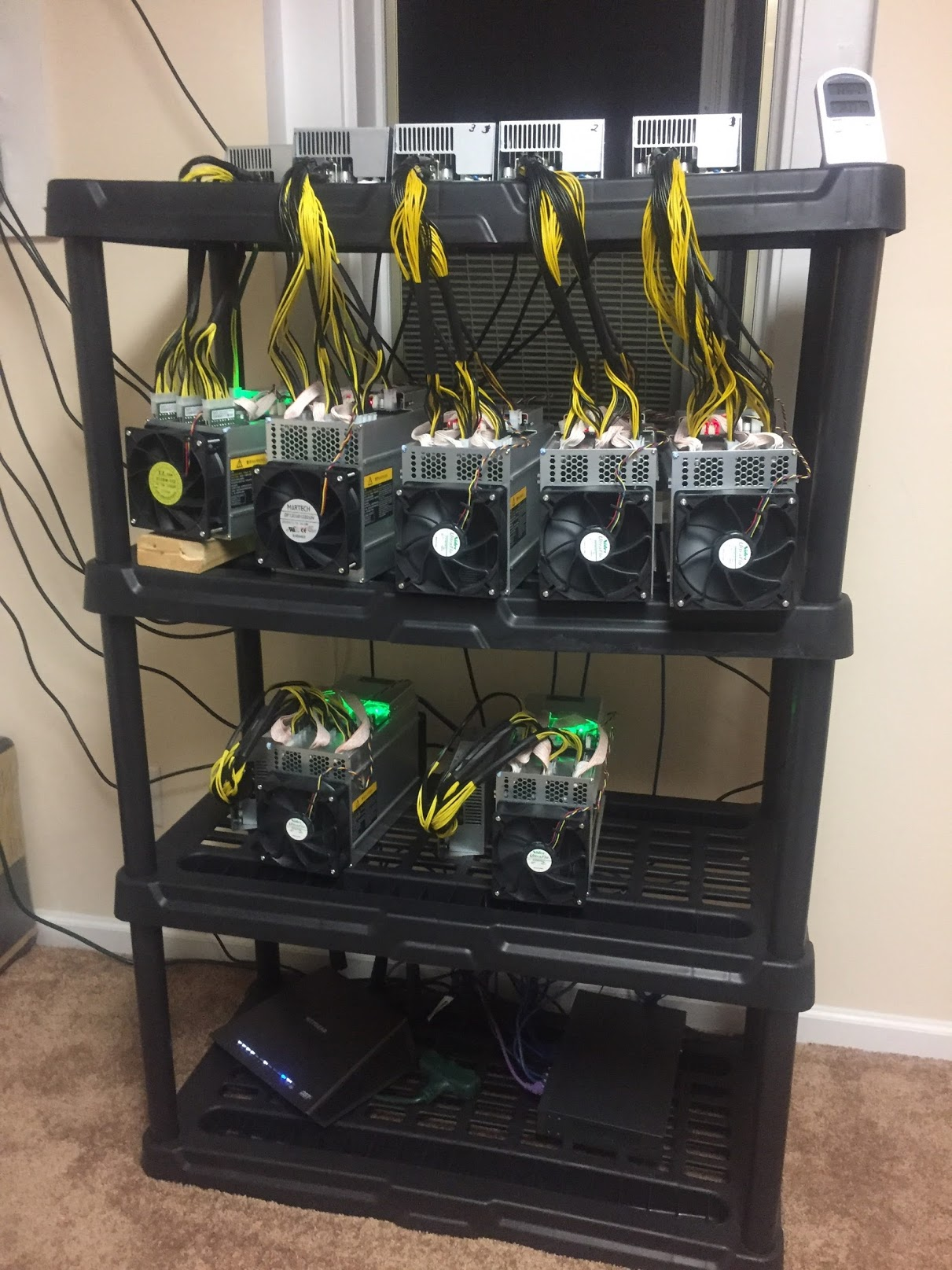 It may not look like much right now, but it is admittedly in a modest state. In a few months, I will be able to put a much more impressive operation display for you all! Next week, I plan to discuss the peripheral businesses to be implemented as natural off-shoots of the core mining business. This includes the 9SM Investment Fund, and 9SM mining equipment and accessories retail business. We might also discuss the different challenges we expect to face in the near future with regard to the creation of a suitable mining environment, as well as management and reduction of utilities expenses.
---
Thanks for reading!
Follow the steps below for an opportunity to be ONE of THREE WINNNERS and collect your prize of 500 Siacoin this time next week!
Step 1. Upvote this post
Step 2. follow @around-z-block
Step 3. Resteem this post
Step 4. Leave your Siacoin address
NOTE: I will only follow back those of you that make an attempt to establish some kind of legitimate conversation regarding the topics of cryptocurrencies, blockchain technology, crypto mining, or the business opportunities surrounding the industry
Happy Mining!