ALERT: SBD Print Rate at 1%: Everyone Posting Must Use the 100% Power Up Option... Now!
This is a very quick alert to all Steemians that the SBD Print rate is currently down to 1%. You can see this on steemd.com at the foot of the right column.
This is because the fall in price of STEEM relative to SBD means that the debt ratio is now at, or very near, 10%.
This now makes it even more important that all new posts are paid out at "Power Up 100%".
At an SBD Print Rate of 1% you will get almost zero SBDs if using a 50% SBD / 50% SP payout option. Sure, your author rewards are being converted to 99% STEEM, so it is almost doing the conversion for you, but be aware that your payouts are suddenly going to look unusual.
It is easy to forget this when posting, but the default can be changed in the Wallet.
The other freaky issue is that everyone's Wallet is showing a value of millions or billions (or trillions!) of Dollars. This may be related to the above issue or is a separate glitch.
Will wait for further info, but everyone really must post using the full 100% Power Up option at the moment.
The payout option cannot be changed once an article is posted.
Now... what about that "haircut"?
Please RESTEEM to let everybody know. Thanks!
---
UPDATES
A) On sober reflection, the SBD print rate at 1% is doing most people a favour! With SBD priced below US$1, you get the most rewards by setting the payout at 100% Power UP (SP) instead of the 50-50 SP/SBD option. The low print rate is actually forcing users into an almost 100% payout in STEEM (as SP and liquid STEEM).
So it is worth resetting the default payout setting to 100% Power Up - can be done in your wallet - and changing it back to 50-50 once the price of SBD rises. The STEEM price has no effect on this particular calculation.
If you still can't figure it out, here are some numbers.
Imagine author rewards are $2 (curation has been dispensed), and further imagine STEEM = 40 cents and SBD = 80 cents.
At 100% SP you get 2/0.4=5 SP (STEEM). At 50-50 you get 1/0.4=2.5 SP plus $1 is turned into 1 SBD worth 80 cents = 2 STEEM if sold on the market.
2.5+2 < 5
The inequality holds whatever the price of STEEM, so long as SBD<$1.
B) The other problem, the ludicrously large wallet total and, more worrying, many pending rewards seemingly crashing to zero, remains to be resolved and is a separate issue - or issues.
Great when glitches come in bundles!
---
- -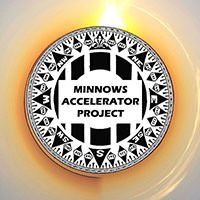 - -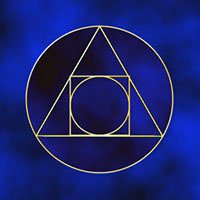 - -
Please Comment, Resteem and Upvote. Thanks!

@rycharde manages the AAKOM project and the MAP Trail.