📊🌏中日韩龙虎榜自 20200602 | CJK Top Pending Payout Post since 20200602 (by @ace108)
😉好帖太多,时间太少。So many good posts, so little time.😉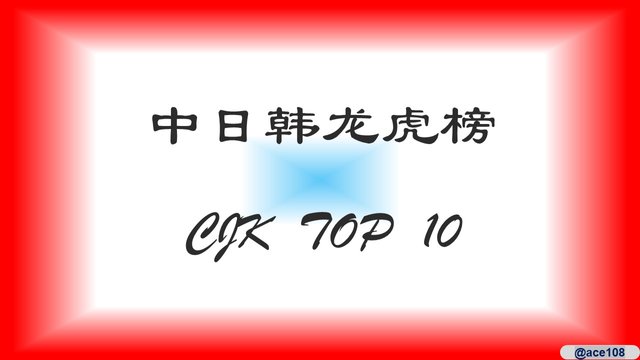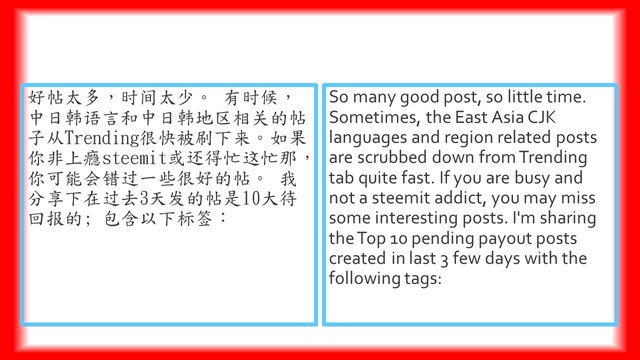 양질의 게시물이 다량으로 업로드 되고 있으나 모두 읽어볼 수 있는 시간이 부족한 상황입니다. 그와 함께 한중일에 관련된 게시물이 매우 빠른 속도로 피드에서 밀리는 상황이 발생하고 있습니다. 바쁘거나 스팀잇에 중독되지 않은 이상 괜찮은 포스팅을 놓치는 경우가 많습니다. 그래서 지난 3일간 가장 많은 보팅을 받은 TOP 10 포스팅을 공유해드립니다.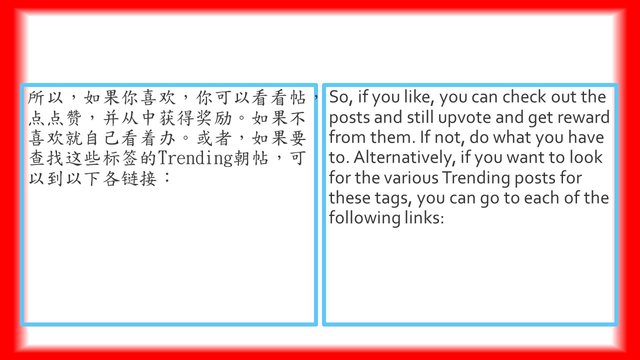 리스트에 소개된 포스팅을 읽어보시고 마음에 드시면 보팅과 함께 큐레이션 보상을 획득하세요. 마음에 들지 않으시면 여러분의 판단에 맡기겠습니다. 다양한 인기 포스팅을 찾으실 경우 각 본 게시물에 소개된 태그를 클릭해보세요.
🎶Meanwhile, some music for you to enjoy as you read. This piece is part of Vivaldi's The Four Seasons, particular the first of the 4 violin concertos, called Spring.

🎶让大家继续读的时候,欣赏一点音乐。这件作品是维瓦尔第的"四季"的一部分 - 4小提琴协奏曲中的第一首,名为"春天"。

Source | 来源: https://musopen.org/

https://soundcloud.com/alan-chang-563971986/four-concerti-grossi-4-vivaldi-op8-i-la-primavera-allegro-largo-allegro
Source | 来源:
https://musopen.org/music/2213/antonio-vivaldi/the-four-seasons/
Top 10 CJK pending payout post created since 20200602▶



Source of data: hivesql.io extracted UTC [2020-06-05T00:29:37.450]

Note: Korean translation done with help of @brandonlee88
If you do not wish to have your post included in my statistics reports post, please leave a comment and I shall exclue your post in future.

如果您不要你的帖出现在我的统计报告帖中,请留言评论让我知道以后将不包含你的帖。

image_link

Please see my other posts: @ace108

请看我其他帖: @ace108
---

I See👀. I Shoot📷. I Blog it👆😎.