Smokinglems Simple Adventure Canyoneering Music Video
Canyoneering Music Video
Composed by: @smokinglems
Music by: Steppen Wolf
Born To Be Wild
Canyonireeng is a term used in an adrenaline rush activity similar to mountaineering where people is traveling, exploring and traversing canyons involve extreme sport. In Canyoneering, various techniques are needed which include outdoor activities like hiking, climbing, jumping and swimming. In some cases, specialized gear and technical skills is required to traverse successfully a canyon.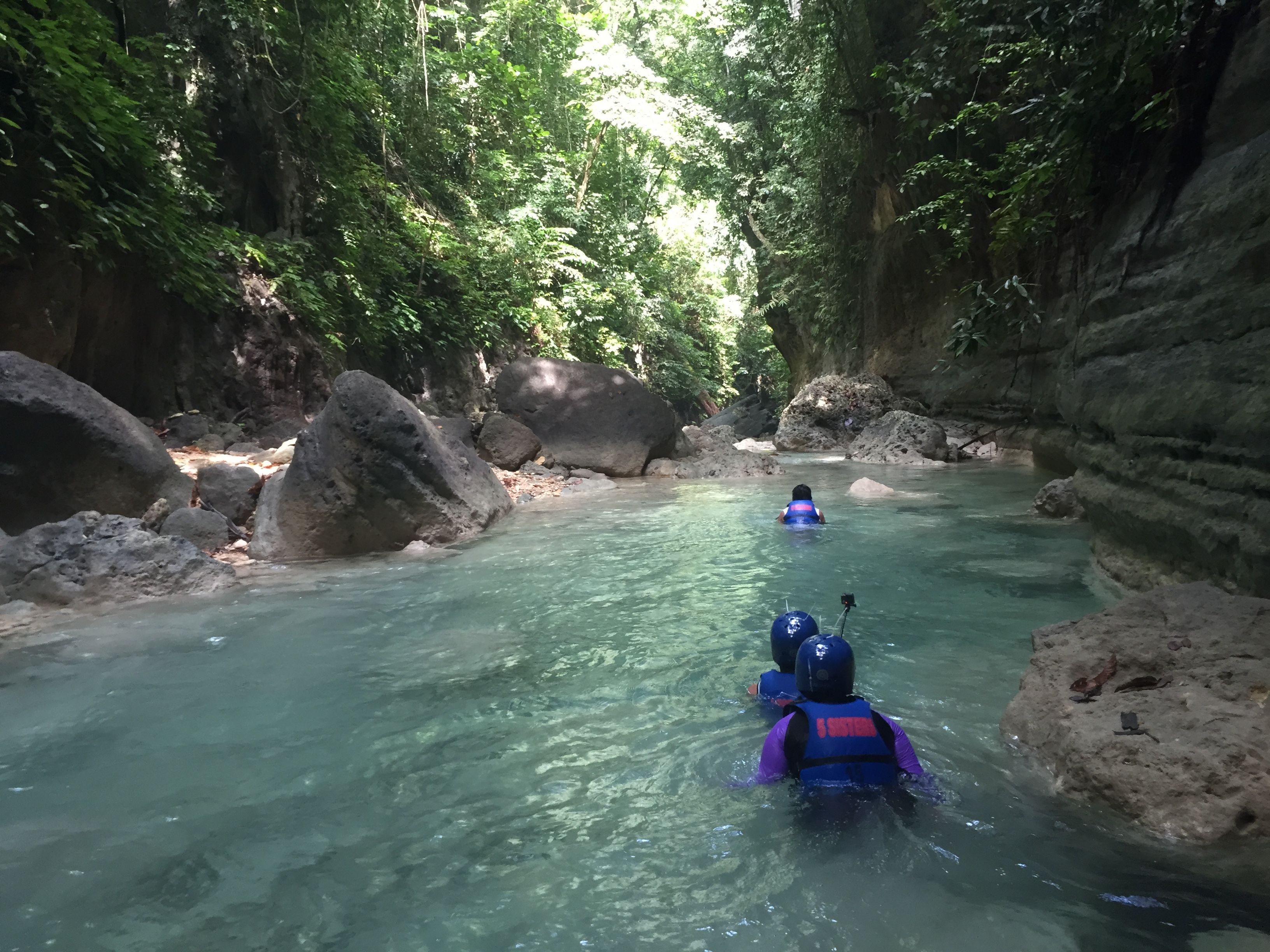 Our Canyoneering was held in Cebu in a place called Badian where hiking, jumping, swimming, etc. is done in the stretch of Matutinao river from Barangay Kanlaob deep within the lush jungles wet canyons that were gradually carved by rivers to Kawasan Fall which is a popular tourist destination.Matutinao is from the native language " Matud Nila Tin-aw" meaning refering to the clear waters "it's the Real Thing and Extremely Clear".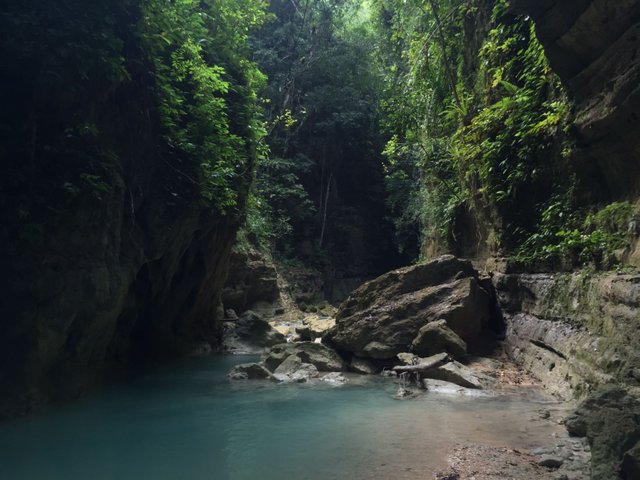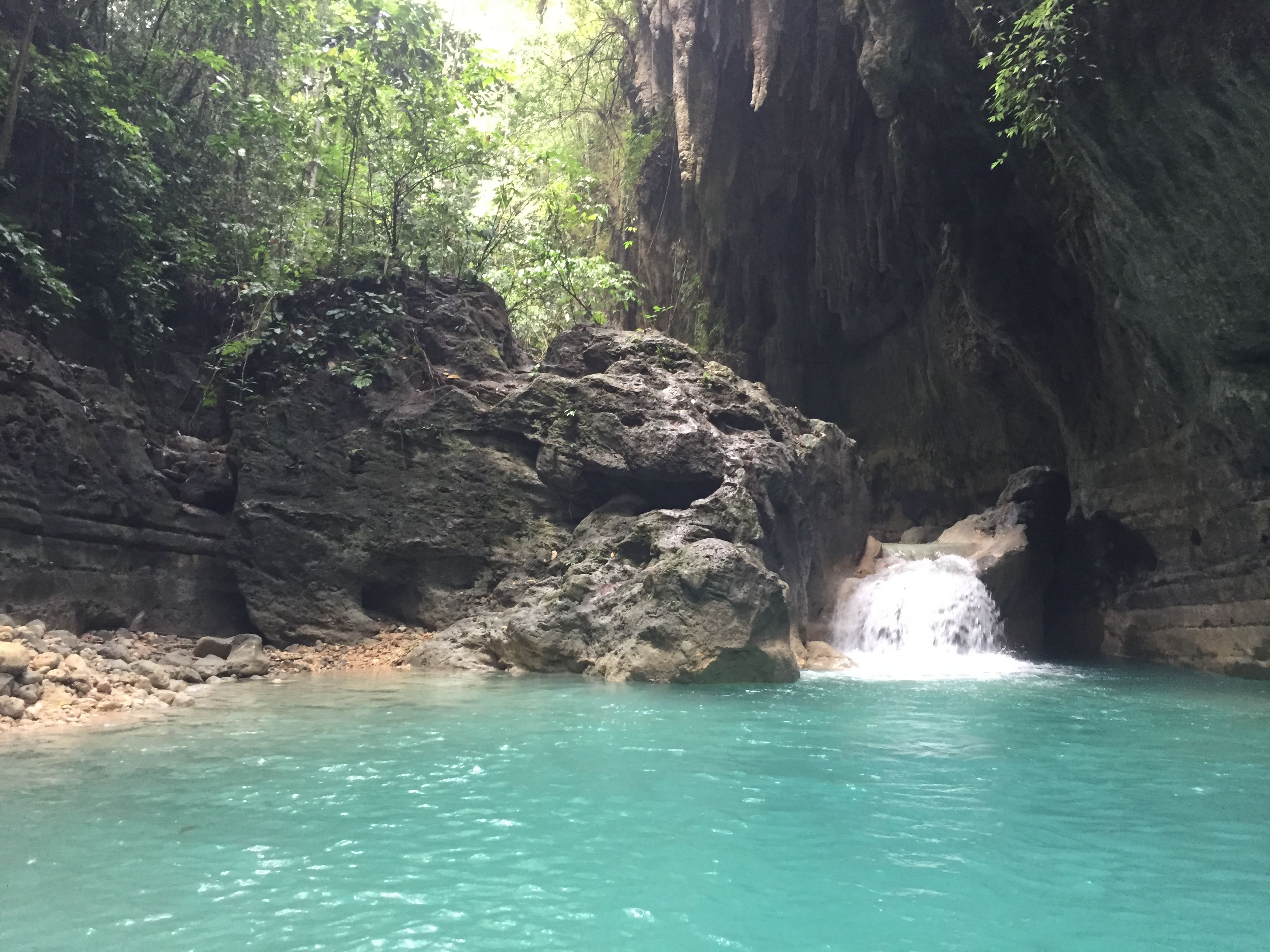 This Canyoniring happend the next day after our swimming in Kawasan Falls. We went early morning to Kawasan Falls to enjoy our vacation in this famous tourist destination in Cebu, where you will see breath taking waterfalls and natural surroundings. In my next article, I will discuss Kawasan falls in detail and what they have to offer. My family and i rented a room where we can stay the night. The next day, around 8:00am, the tour guide where we arranged our activity picked us up and brought us to habal-habal which is a 20 minutes motorcycle ride from Kawasan Falls to Barangay Kanlaob where the starting jump of is located. Habal-habal itself was already an adventure.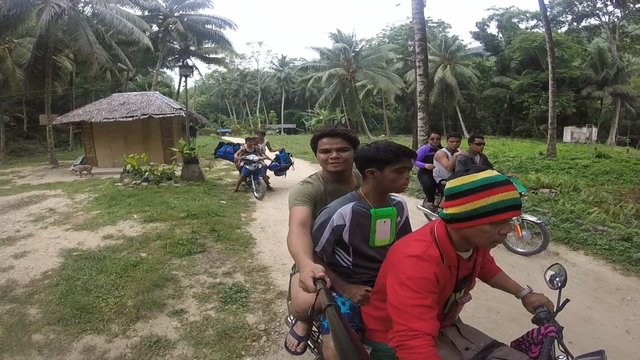 We went up the mountain and seen a lot of new places. me and my wife was the first to arrive in the briefing place, my brothers was left behind co'z their motorcycle was damaged, after 15 minutes of waiting they arrived. The authorities gave us a briefing of the activity on what were going to do, and they provided us with life vest. After the briefing we went on our way to the first jump. No one expected what will happen, we thought the jump will be as low as 1 meter, but when we reach the starting point, I myself was shocked on how high it was. I believe it was 5 meters high. I have a little phobia of heights. One of my brother was first to jump, when it was my turn I was blackout,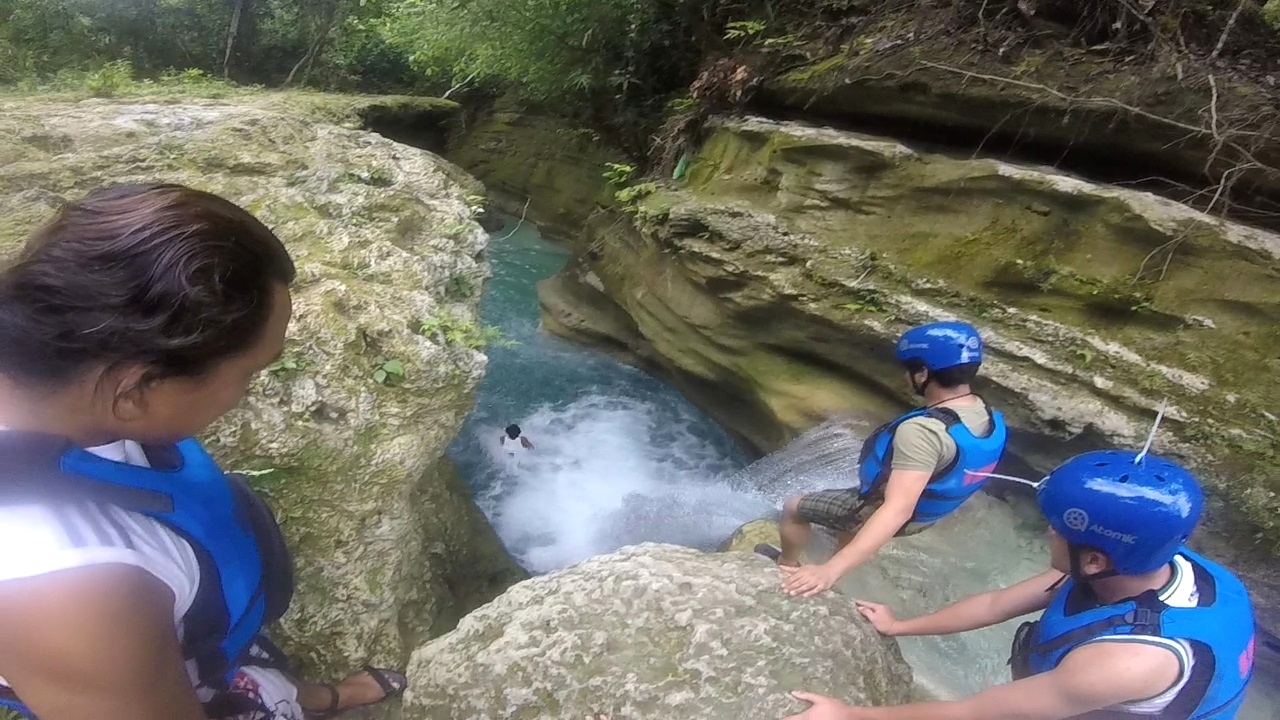 I was in a point of hesitation, felt nervous and lack of confidence, I felt my knees was shacking, but it came to me that if I don't do this, it will be a big regret and will be a big question for me in the future. So without any hesitation, I push my body even if my body is stopping me, I throw my self to the river while this body of mine wants to escape this extreme challenge. After that when I hit the water, everything became calm and I was so happy and laughing. We waited for my wife to jump and she was so afraid, I think it took her maybe 15 minutes before she decided not to jump and just go climbing down in another place. The last one to jump is my younger brother.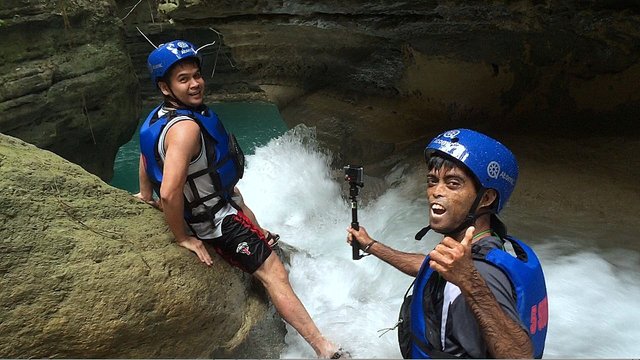 So as we finish jumping in that first jump, we went on our way floating in the river swimming while enjoying the wonderful place, the rocky wall was so high and a lot of trees on top of those rocks, and we did a lot of jumping in the river.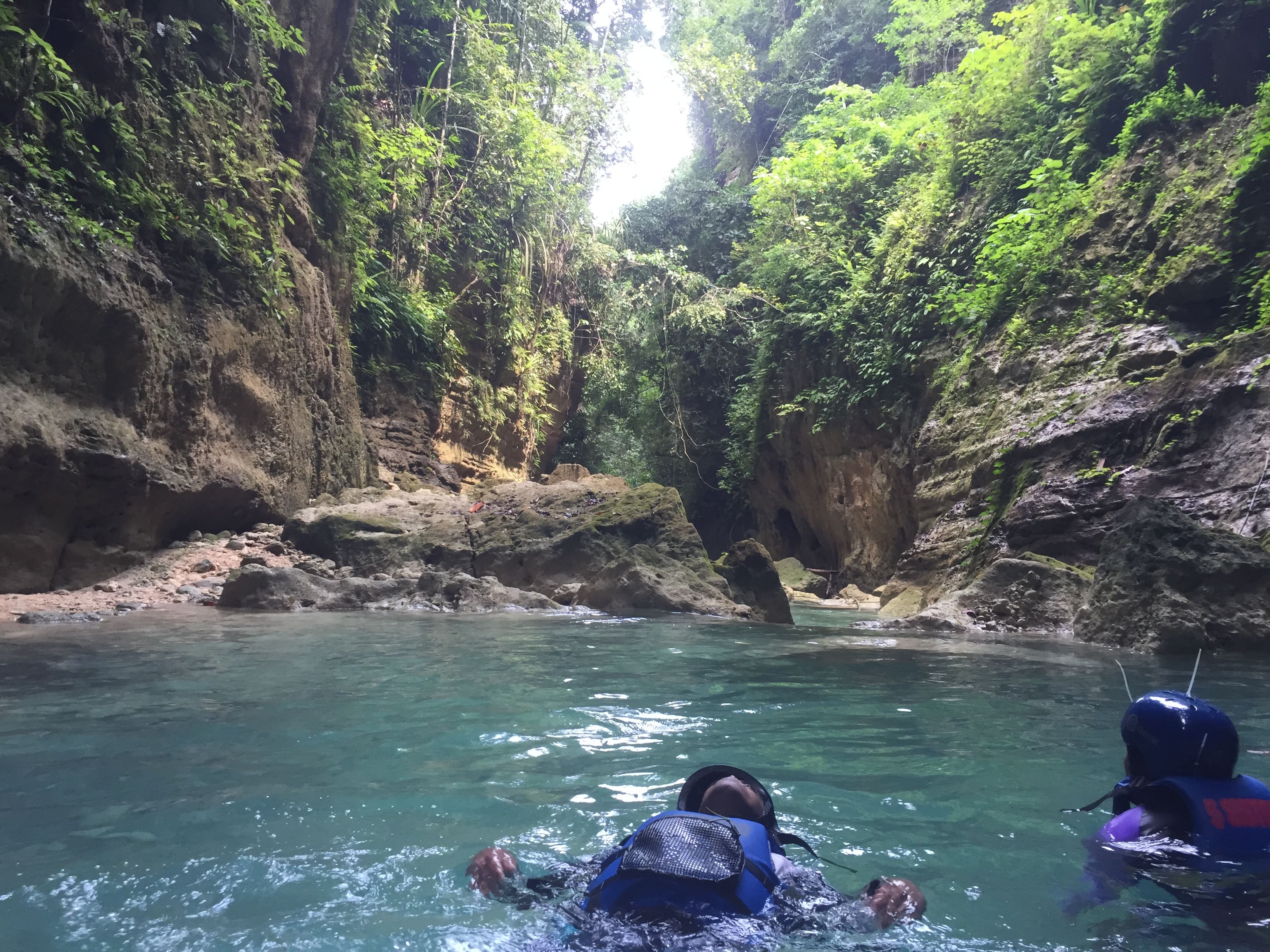 There are river with minimum height and some place a little bit high but it doesn't compare the first jump.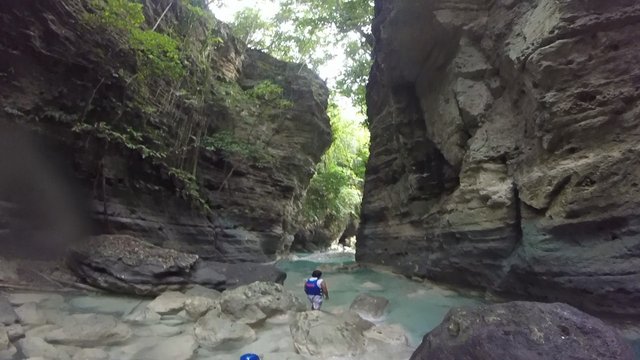 While we are hiking down we are so amazed with the place, beautiful rocky formation, blue water streaming down the rocks, and its cold.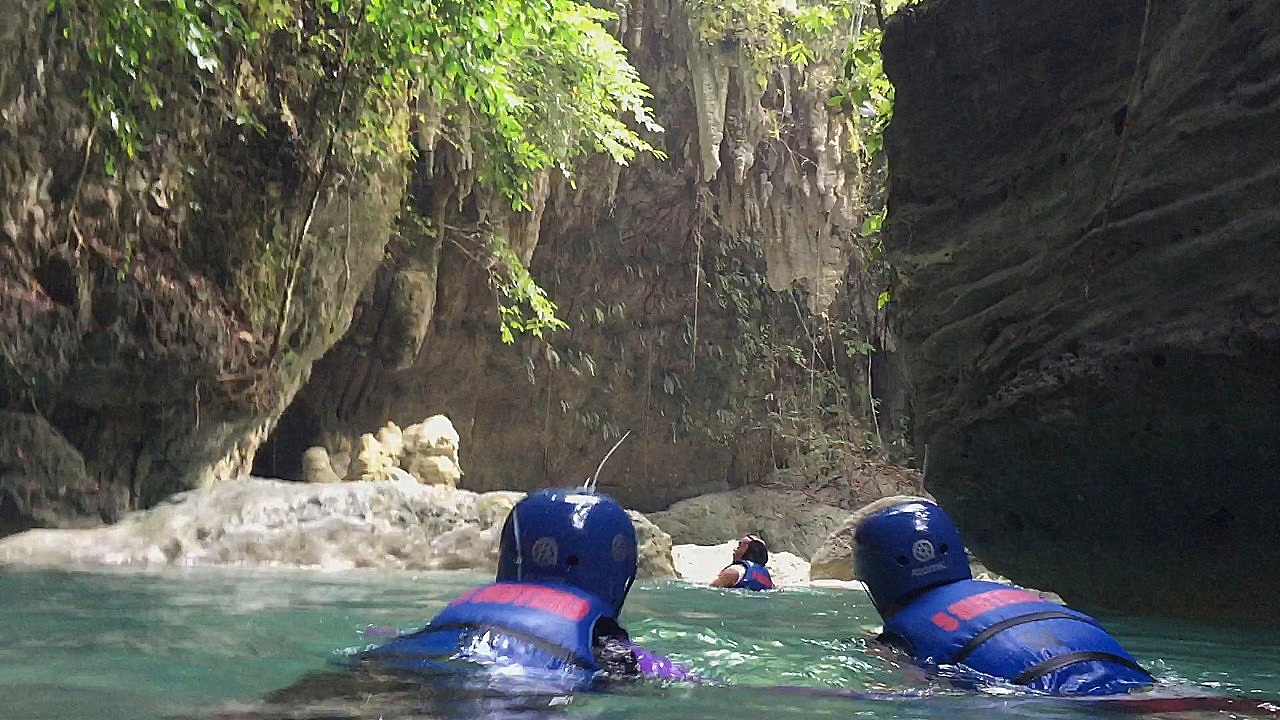 There are places where you need to climb up and down the rocks, and go low in caves.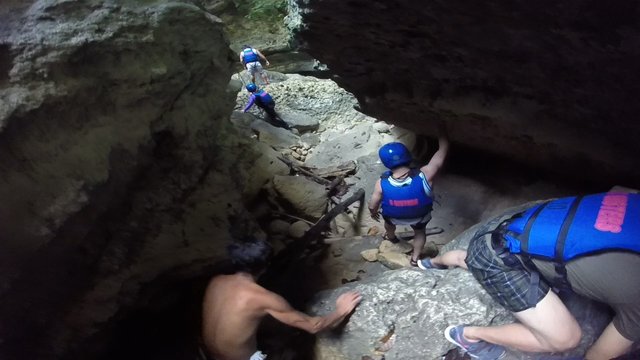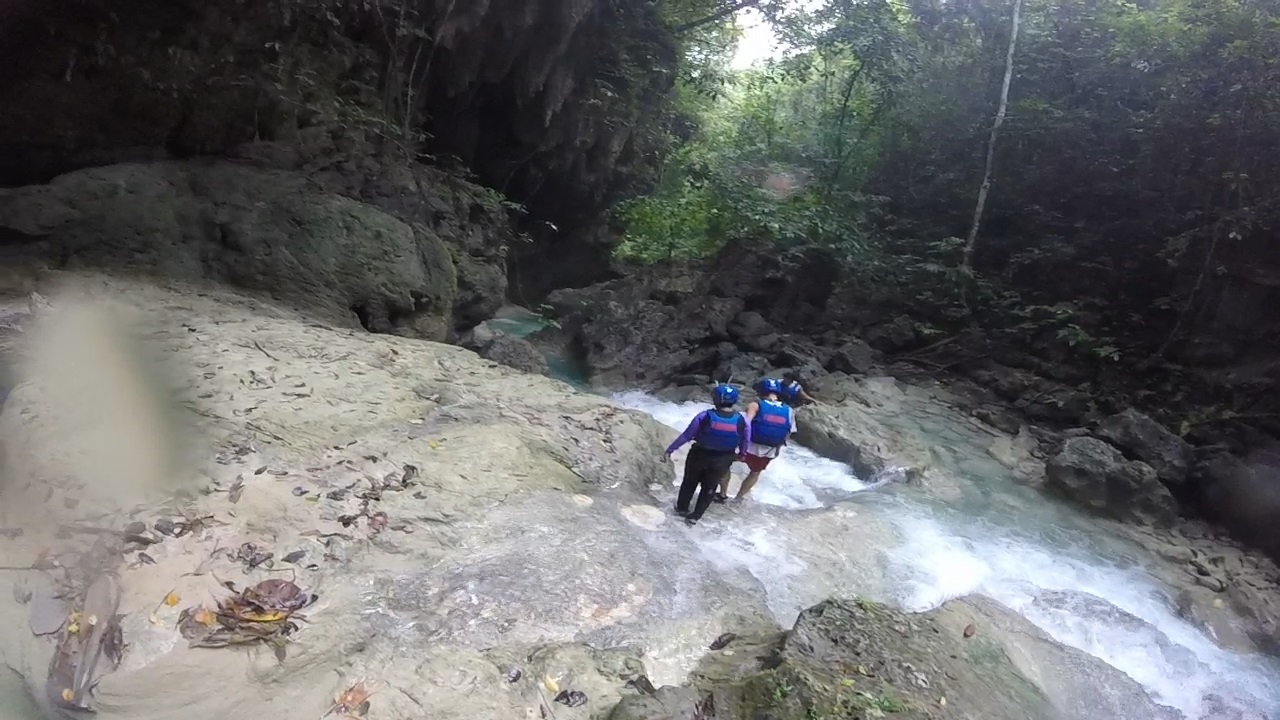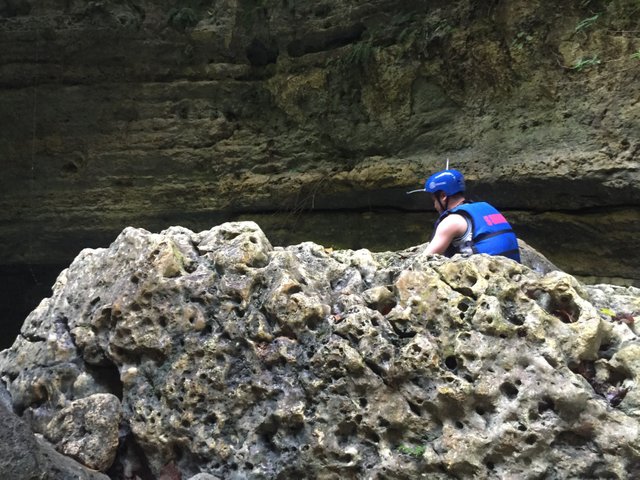 The experience is incomparable especially if its my first time. There's a lot of wacky things happened like when we where floating and the water moving forward, there was one place we didn't realize there is a small fall in-between two rocks, my brother was facing in-front so he fell head first and me, i was facing my back, i fell with my back first, my wife fell head also co'z she's facing forward and we where laughing hard from what happened, we were so surprised.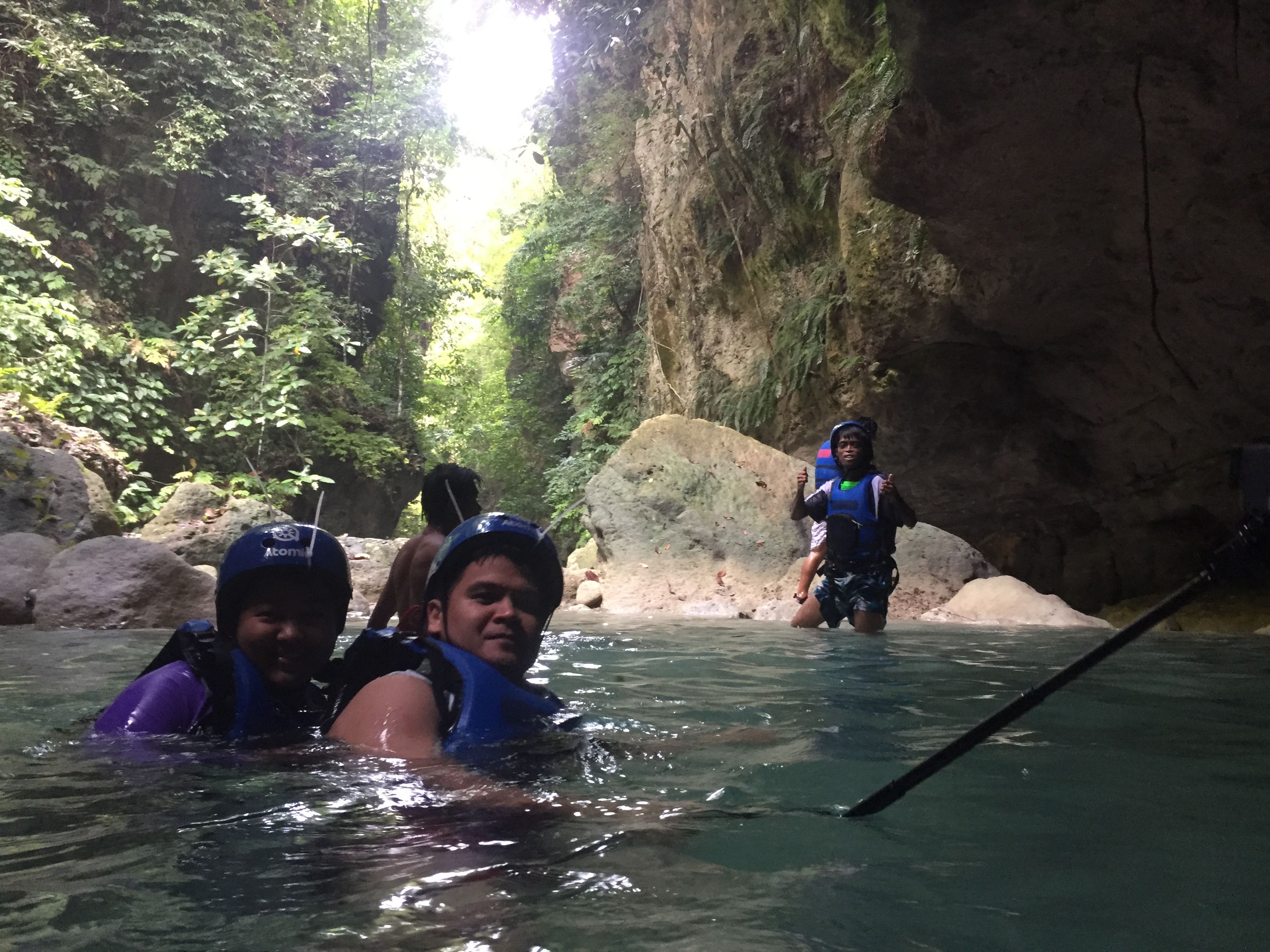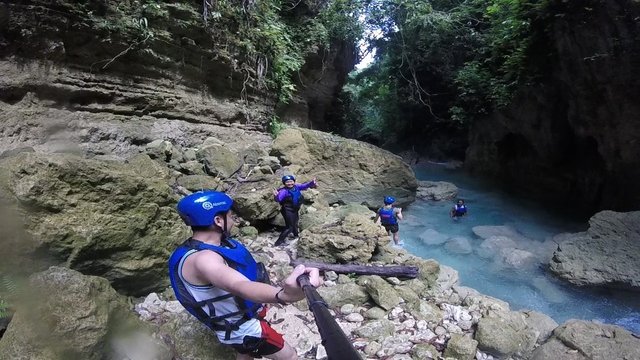 Along the way we walked a lot, climb up and down, swim and float and in my estimation, it took us two & half hiking down the river. It was so fun and adventurous.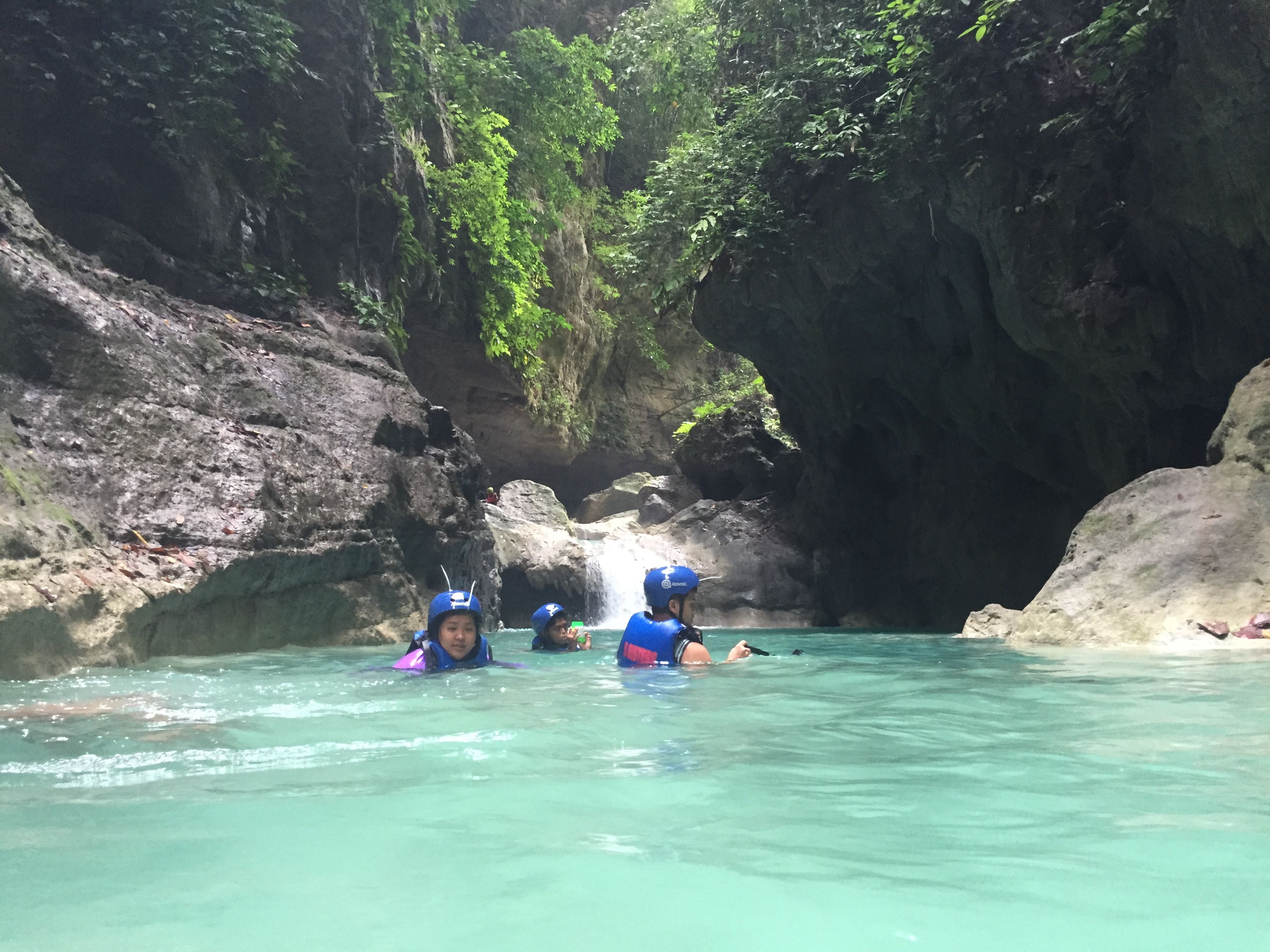 When we reach the final jump, it was higher than the first jump, but because of the jumping we did along the way, i gain my confidence and was easier to jump the last jump. Well, my wife as usual again didn't jump and was so afraid, and tried to climb down in another place. Well she regret it after, and was swearing she will jump the next time we climb again. Moral lesson, "Grab the opportunity while it last". We walk and reach the end of the canyoneering where we arrive at Kawasan Falls where we took a table and eat delicious sea foods after that long hike. It was a wonderful and exciting, adventure. Canyoneering in Cebu today is so famous, and more foreign visitors are attracting this wonderful place. Try it by your self and you won't regret it.
If you like my Music Video, please follow and upvote me https://steemit.com/@smokinglems, by this you are helping me to share more of my adventures.
Please do visit my other Music videos on the link bellow:
https://steemit.com/travel/@smokinglems/trip-to-cebu-part1-hilariously-having-fun-with-nature-in-a-place-called-ambakon
https://steemit.com/dtube/@smokinglems/96i9kodo
https://steemit.com/dtube/@smokinglems/73tvrtl5
https://steemit.com/travel/@smokinglems/h3somewhere-in-dubai-music-video-h3