#STEEMGIGS: (TIL(Today I Learned)) — My Upvote is Still Worth 0.000 After All
I was very happy when I saw at steemnow.com that my 100% upvote worth with 100% Voting Power is already 0.01 better than 0.000 (I thought) but today I learned that UPVOTES less than 0.02 worth in TOTAL go to WASTE, huh!
I am only a "dust" user and personally, I do not like that idea. But what can I do? I guess the best way for me to do is just upvote POSTS/COMMENTS with more than 0.02 worth of upvotes already. Right? 
Or maybe I have to check others account at steemd.com if they sent payment to bots and I will just upvote the link that they sent to make sure that my upvotes won't go to waste. Does that make sense?
Now I completely understand why "dust" and newbies had to use bidbots! I am glad I was not very active or I've just wasted all my 0.01 upvotes to fellow "dust" users who do not use bidbots and no whales/dolphins upvotes. 
To Whom It May Concern: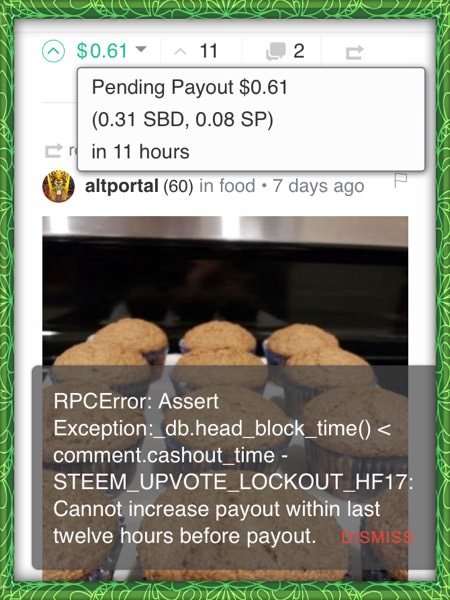 If you can LOCK UPVOTE on posts due to payout in the next twelve hours, why can't you just LOCK UPVOTES that are less than 0.02 worth so our little votes won't go to waste? I am no technical person so I am just asking. I do not know if it is impossible or just very difficult for technical persons.
My upvote worth for commenting is still 0.00 and I used to upvote comments on my posts as my little way of appreciation to those who spend time leaving comments but I knew I have to stop it. It's in my brain but my fingers are programmed to click "like" on social media. LOL!
I am still exploring the site and there's so much I need to learn from you guys. Kindly leave a link if you know a post/site detailing or showing the difference between POST versus COMMENT UPVOTE WORTH in the comment box.
Thank you!