Hi Steemians,
Yes a bit crazy isn't it, all the way from Sydney, Australia to Poland. When I told my other half that Steemfest is going to be at Poland, he was like "wow thats great and it will be super fun for you". I was like "yah, its going to be awesome to meet all these people I've known online for a year". Then he was like well when are we booking tickets?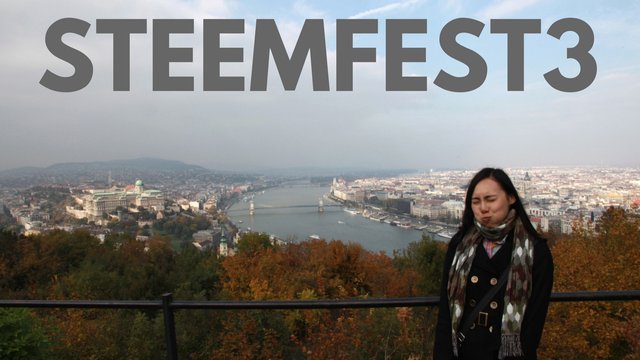 I haven't been to Poland before but have been to a city close enough - Budapest - hope we can bring the boys here this time round
I was like ehhhh "we"? Like the kids and him?? Anyways I told him I was going myself and he was like no he is going to tag along .
rolls eyes - how about the kids I asked. He was like leave them with your parents. I rolled my eyes again. Not for two weeks I said so I was thinking to myself the only option is to bring them.
Yep now the whole family is going to Steemfest3!
A bit crazy I know but I guess we can make it a family trip which I don't really mind. I've got some volunteers to look after the kids (thanks @fundition crew haha) but to be honest I am very excited to be going to Europe again. Last year I missed out on Steemfest2 because baby M was too young but this time, we can make it happen.
Once I gave my husband the "OK you can come" look, he quickly went on Google to check out what food Poland has - he looked up at me and Baby E and said to his son, you can have all the meat and bread you want in Poland. According to him, its like meat and bread galore over there haha. Gosh they are going to gain so much weight on this trip.
I've already told our friends in Europe we are going so hopefully they can join us somewhere along the trip. We've traveled with these friends before (in Europe & Asia) so it will be awesome to do it again!
Our friends did remind us it will be cold in Poland during that time but it should be ok for the boys cos we were in Japan when it was 1-3 degrees over Christmas. It wasn't nice but it was bearable as long as its not snowing or raining. We don't really need to pack like we did to Japan because baby M is now off formula so yay one less thing to bring. Baby E is nappy trained so again yay less things to bring.
Accommodation wise probably we will not stay at the hotels because the boys will need some space to roam and play so hotels are not the best place. Most likely we will stay at an Airbnb or depends if our friends are joining us or not, we can get a bigger apartment. Our kids are pretty good sleepers so sleeping with our friends in the same house will be fine.
Shopping wise, I am sooooo looking forward to it. What am I going to buy, not sure but I do have a few things on my list already grin
Lastly, I can't wait to see everyone at Steemfest. A few of my Steemit friends said they are going already so it will be like a huge meetup from all around the world. I have yet to start looking for flights but I know its reasonable priced and might even stop in Asia or Dubai for a few days depending on which airline we will be using.
---
First time I've done freewriting, its actually pretty fun. Thanks for reading and I hope everything made sense as I haven't edited anything haha. Thanks @anomadsoul for organising this so we get to know everyone before November!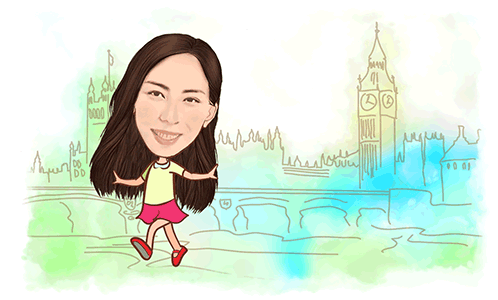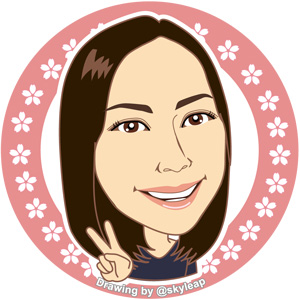 ---
Thanks for reading. If you like my post, please follow, comment and upvote me. There will be more exciting posts & destinations to come.
謝謝你們收看。 請你們繼續跟隨,留言和投我一票 . 我會分享更多遊記和其他有趣的 blog.
All photos & videos are taken by me & co in all my blogs/stories unless quoted. 每張相片和視頻都是我們自己拍的
—
Below are some of my previous posts:
Travelgirl's First "Fruit Art" for @Fundition
Travelgirl's Diary [20] - Travelgirl 的日記 [20]
Food Sharing #45 - Delicious Dinner at えん 和食.酒 @ Ikebukuro (Parco), Japan
Travelgirl Meets First International Steemian in Sydney
A Fun Day Out at Disney Sea @ Tokyo, Japan (Part 4)
Traditional Fijian Dance @ The Westin Resort, Fiji
Traveling the World #107 (Asia Series) - A Fun Day Out at Disney Sea @ Tokyo, Japan (Part 3)
Awesome Seafood Buffet @ Sheraton Resort, Fiji
Travelgirl's Game Review [1] - Trade Island
Baking Cupcakes with Travelgirl …. (but the result …..)
Food Sharing #44 - Awesome Korean Meal at Potzi @ Chatswood, Australia
Travelgirl's Diary [19] - Travelgirl 的日記 [19]
Do You Have a Daily Beauty Routine?
Dinner at Radisson Blu's Bar & Grill @ Fiji
Food Sharing #43 - Lunch at Cafe Portofino @ Disney Sea, Tokyo
Riding Water Bikes with Travelgirl @ Fiji
Traveling the World #107 (Asia Series) - A Fun Day Out at Disney Sea @ Tokyo, Japan (Part 2)
Introducing Fundition Magtivities with Travelgirl
Traveling the World #107 (Asia Series) - A Fun Day Out at Disney Sea @ Tokyo, Japan
Stunning Views at Radisson Blu @ Fiji
Food Sharing #42 - ChaFing Dish @ Sunshine City, Ikebukuro, Japan
What do you normally have for breakfast?
Massage at Harmony Retreat @ Fiji