It's a special day in Poland today. 100 years since regaining independence, Poznań is celebrating St. Martin day and celebrations include the wonderful St Martin croissants with white poppy and almond filling: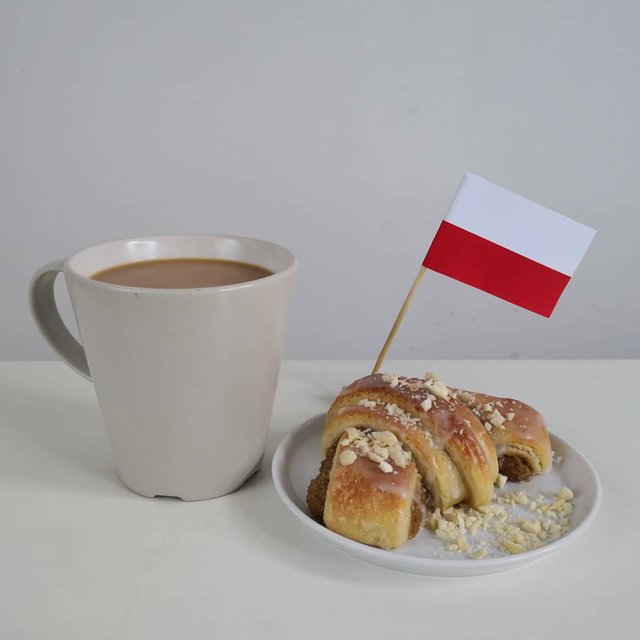 (which i joyfully made this morning using the recipe from last year)
And then there's the last day of SteemFest3. I hope Kraków has been treating you all well. And I hope you found my Kraków guide of any use (and thank you for all your generous votes).
I regret not being able to be there with you. Hope it was a fruitful time for you. Enjoy the dinner!